WhatsApp vs Facebook Messenger: the ultimate messaging app comparison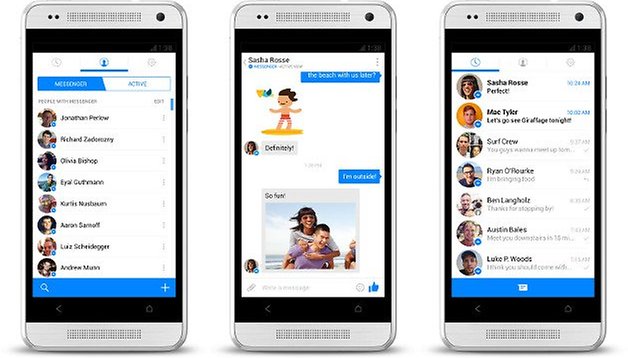 Whether you love Facebook Messenger and WhatsApp or hate them both, the two instant messengers are now inextricably linked to the tune of more money than it costs to buy the US porn industry, the Large Hadron Collider, the entire NBA or even the world music industry. But if you're tossing up about making the switch, using both, or perhaps even neither, find out all of the pros and cons of both services in our WhatsApp vs Facebook Messenger comparison.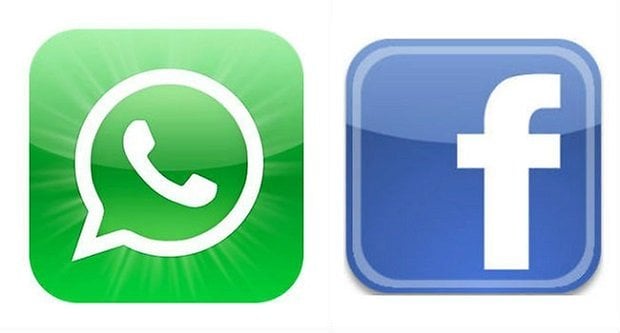 Facebook Messenger – what's good?
Facebook Messenger has a clean, light blue interface. The app will inform you when your contacts are online, either on Messenger or Facebook, and it allows you to chat with individuals and groups.
You can text non-Messenger friends using their phone number, send media including pictures, stickers, GIFs and voice messages, continue chatting while in other apps via the use of Chat Heads, and share location information with your friends. Messenger also allows you to make free calls internationally to other friends using the service.
Facebook Messenger – what's bad?
For starters, you can't log out within the app itself: there is no logout button. To get out, you need to go to Settings > Applications > Manage Applications. Open 'Messenger' and 'Clear Data'.
You also can't fully disable notifications either.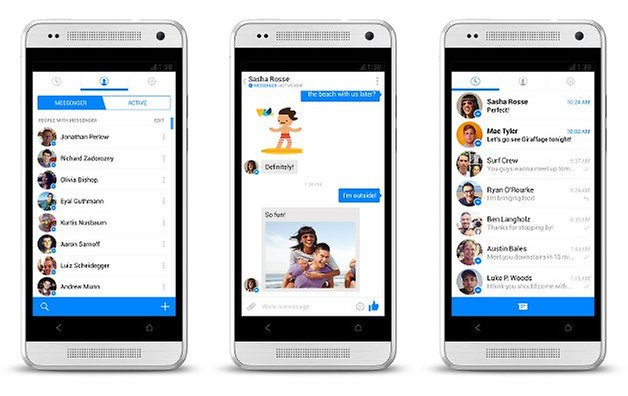 WhatsApp – what's good?
WhatsApp is probably the most well-run instant messaging service available, handling more instant messages in a day than the entire global SMS industry. We've dedicated many hours of our time to WhatsApp tips and tutorials.
WhatsApp uses your telephone number (and that of your friends) to set up an account so new contacts are added as soon as you get their phone number, assuming they use WhatsApp. Unlike Facebook though, it is not linked to a larger service.
WhatsApp allows you to send free instant messages to anyone you know with the app installed and you can chat with individuals or groups. You can send videos, pictures, voice messages and location data, and it also features some easy-to-use sharing features and has a huge array of emoticons to spice up your messages. What's more, WhatsApp now supports free voice calls.
WhatsApp – what's bad?
WhatsApp, while providing a good core service, is kind of light on extras. There are no moving stickers or mini games. As with Messenger, there is no option for video calling and you can't log out of WhatsApp either because it uses your phone number, so you will always receive messages (but you don't appear as ''online'' until you enter the app).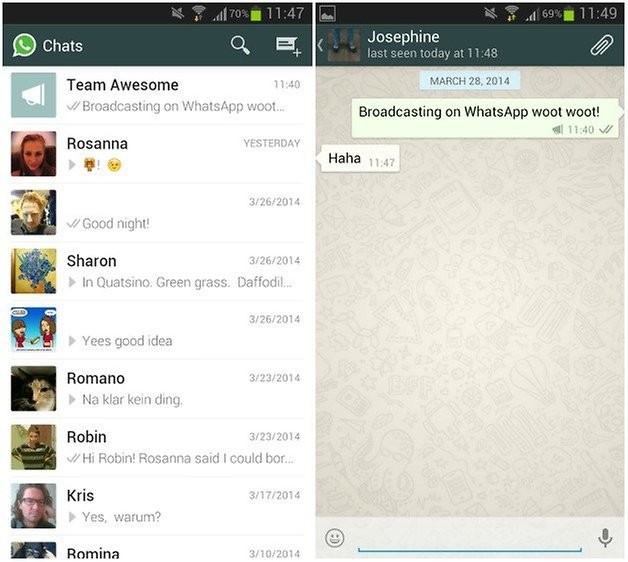 | | | |
| --- | --- | --- |
| | Messenger | WhatsApp |
| Free | Yes | No (99 cents annual subscription fee) |
| Free calling | Yes | Yes |
| Account requirements | Facebook account | Telephone number |
| Time stamps and read confirmations | Yes | Yes |
| Automatic backup of messages | Via Facebook website | Every day at 4 PM |
| Security reputation | Not great | Recently improved (messages are encrypted) |
| Send pictures | Yes | Yes |
| Send videos | Yes | Yes |
| Send GIFs | Yes | No |
| Send stickers | Yes | No |
| Send voice messages | Yes | Yes |
| Search function | Yes | Yes |
| Send location data | Yes | Yes |
| Option to log out | No | No |
| Video calling | No | No |
| Set wallpapers | No | Yes |
| Customize notifications | Only on or off | Yes |
Conclusion
Facebook's Messenger app still needs a lot of work whereas WhatsApp is pretty perfect in its simplicity. Messenger is a small part of a much larger social network and WhatsApp's basic messaging service has no frills. There are actually more differences than similarities.
Facebook Messenger can be checked easily on the web, and though the functionality is there, WhatsApp web isn't as useful because it isn't also a social media platform. This is quite significant.
When I want to change from swiping and have a more fluid conversation using a physical keyboard I can switch to Facebook on my PC. WhatsApp has a very good reputation for delivering messages whereas Messenger isn't quite as reliable.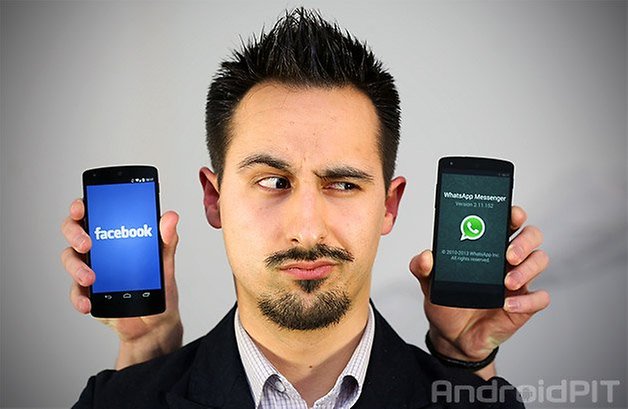 Neither of these instant messengers are perfect, and both have spotty security histories. But both have a huge following and that is their strength – chances are that all of your friends are using either one or both of these services. While there are other, better-featured messenger apps available they simply do not have the same reach.
It seems unlikely to me that Facebook will mess with WhatsApp too much, but monetizing that service further will surely come in time (at the moment neither service has ads). The decision really comes down to whether you want a service tied to your social network or to those friends whose phone numbers you have – or both.
Or you can go AWOL entirely and check out our list of the best WhatsApp alternatives and encourage your friends to start using one of those instead.
Do you use either or both of these services? Has Facebook's purchase of WhatsApp made you consider alternatives?