BlackBerry Priv vs Galaxy S6 Edge comparison: berry edgy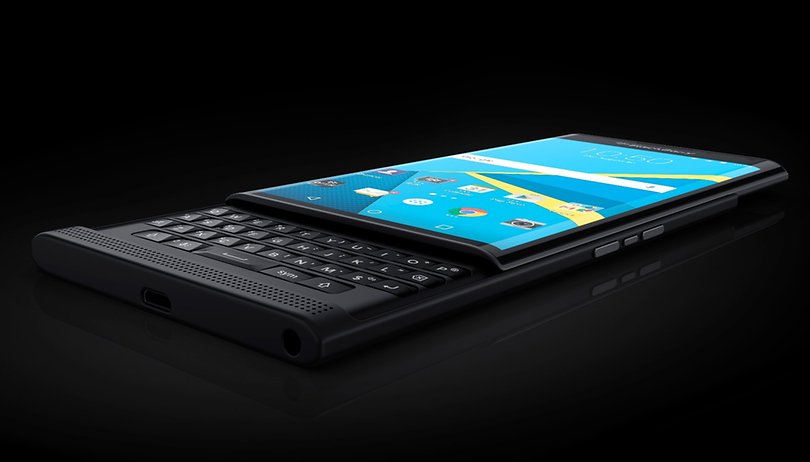 There's a new contender in Curved Screen Town: the Priv, BlackBerry's first Android phone. But this town ain't big enough for two smartphones with dual-edge displays, and the Samsung Galaxy S6 Edge runs the place already. Is the Priv good enough to take Samsung's place? Let's find out in our BlackBerry Priv vs Galaxy S6 Edge comparison. NEXTPITTV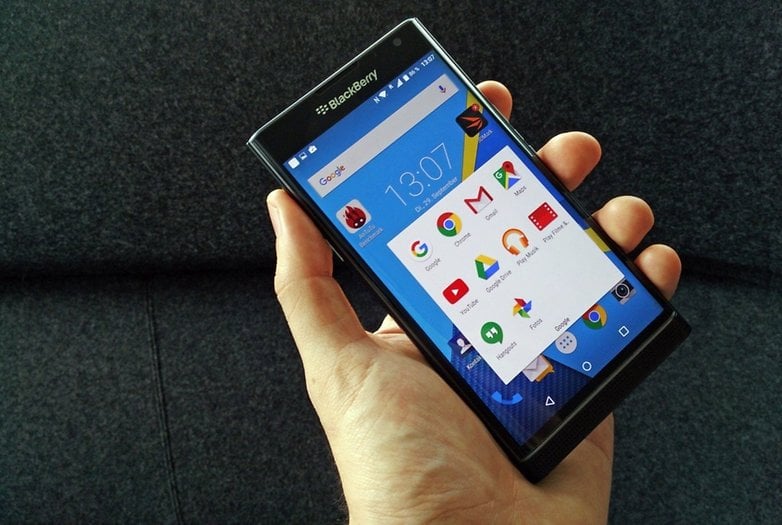 BlackBerry Priv vs Galaxy S6 Edge comparison: design and build quality
BlackBerry built its reputation on smartphones with QWERTY keyboards. The BlackBerry Priv is no exception, and its keyboard is hidden below a slide-out curved screen. It's an interesting approach, enabling you to have a keyboard when you need it and get shot of it when you don't, but it does add bulk. The Priv is 9.4 mm thick and weighs 192 g, which is a little chunky when you compare it to the S6 Edge, which is 7 mm thick and weighs 132 g.
Samsung has been rightly criticized for dull smartphone and tablet design over the years, but the S6 Edge is a real looker. The curved screen isn't a gimmick, the glass and metal combination works brilliantly and it's both slim and sophisticated. We think it's Samsung's best yet.
BlackBerry Priv vs Galaxy S6 Edge comparison: display
The BlackBerry Priv has a curved 5.43-inch display delivering 2,560 x 1,440 at 540 ppi. It's an AMOLED with high brightness mode for outdoor viewing, and it's protected by fourth-generation Gorilla Glass. The curved bits display charging progress and app icons; tapping on them opens little windows that enable you to check notifications or updates without launching the full apps.
The Galaxy S6 Edge has a curved screen too, of course; Samsung was the first firm to offer such curvy displays. It's a Super AMOLED with QHD resolution just like the BlackBerry, but because it's a little smaller, it has higher pixel density: 576 ppi compared with the BlackBerry's 540 ppi.
We particularly like Samsung's Edge Lighting, which uses the side screen to let you know who's getting in touch: if you color-code your contacts it displays the appropriate color when they try to contact you. All things considered it's a truly exceptional display, and while the BlackBerry appears to match it on paper, we suspect things will be very different when we have the two handsets running next to one another.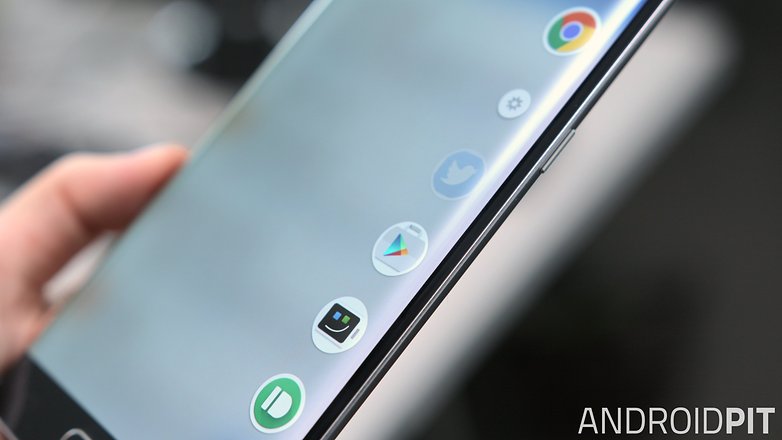 BlackBerry Priv vs Galaxy S6 Edge comparison: processor and storage
The BlackBerry has a hexa-core Snapdragon 808 backed with Adreno 418 graphics and teamed up with 3 GB of RAM. Storage is 32 GB, and it supports microSD to take the storage up to 200 GB.
The Samsung doesn't have removable storage, but it does come with a choice of 32 GB, 64 Gb or 128 GB of on-board storage. The processor is an octa-core Exynos 7420 clocked at 2.1 GHz, and it's backed with 3 GB of RAM. We'd expect it to leave the BlackBerry eating dust in performance benchmarks.
BlackBerry Priv vs Galaxy S6 Edge comparison: camera
The BlackBerry's main camera is an 18 MP model with optical image stabilization and 4K video recording. That puts it at the very top of the Android market in terms of camera quality.
The Edge doesn't have as many megapixels – its main camera is 16 MP – but it's still outstanding. The optical image stabilization makes a huge difference in low light, and its nighttime performance is really impressive.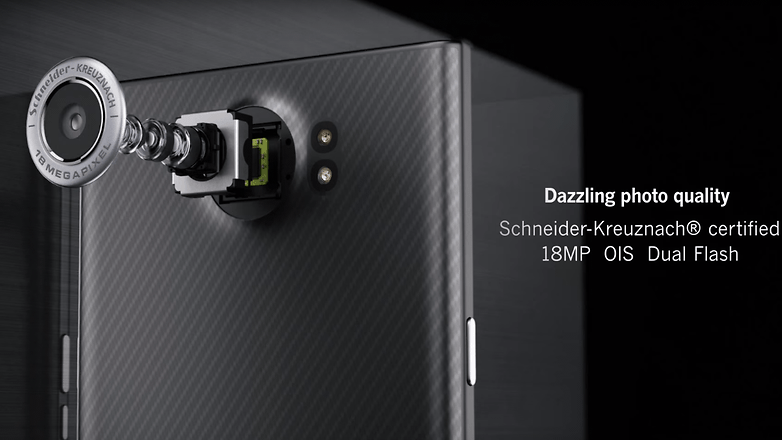 BlackBerry Priv vs Galaxy S6 Edge comparison: software
It's the software that makes the Priv interesting: instead of BlackBerry OS it's running Lollipop. It's customized slightly and includes some additional apps, including security monitor DTEK, BlackBerry's own secure communications software and a whole bunch of BlackBerry apps, all of which are now available in the Play Store.
Samsung has calmed down on the TouchWiz front these days, so its version of Lollipop isn't plagued with bloatware and unnecessary 'improvements' like Samungs of old. A Marshmallow update is imminent. We find Samsung's own UI a little laggy sometimes, but swapping for a third party launcher solves that issue.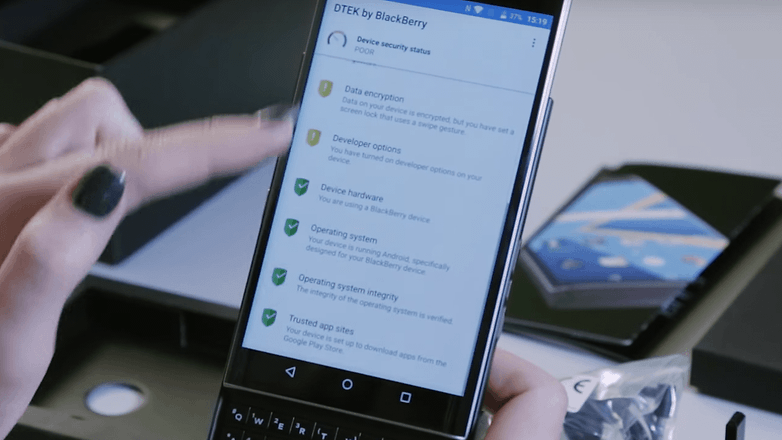 BlackBerry Priv vs Galaxy S6 Edge comparison: battery
The BlackBerry's battery is huge: 3,410 mAh, which BlackBerry says delivers 22.5 hours of mixed use. With a comparatively titchy 2,600 mAh battery the Samsung ought to be getting its coat and heading for the door, but wait: it has a quick charge mode that gives you a full charge in just one hour, and it has wireless charging too.
It also has not one but two power saving modes that can double or even triple battery life. Go for the most extreme options and you'll get two days of battery life, albeit in a grayscale, not much happening kind of way.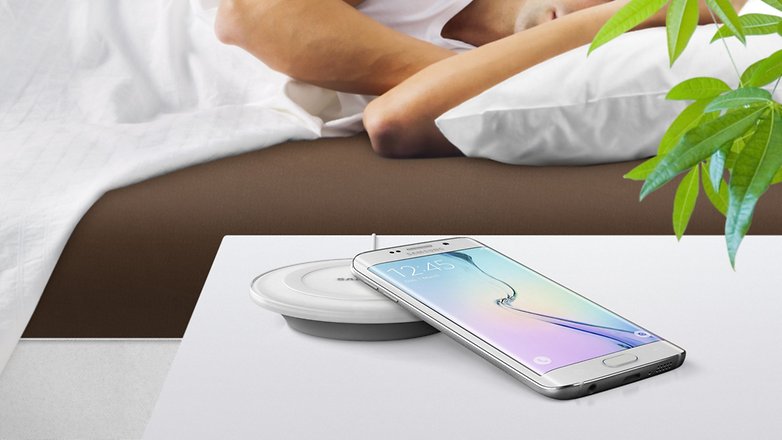 BlackBerry Priv vs Galaxy S6 Edge comparison: early verdict
Let's assume you aren't a corporation, in which case BlackBerry's ultra secure messaging won't be a selling point. The Priv doesn't just need to be good to beat the S6 Edge: it needs to be so good that after holding one for a few seconds you become an evangelist and start running up to strangers in the street to tell them how awesome it is.
And while we're well disposed towards BlackBerry and have fond memories of our trusty BlackBerry Pearl, we think that's a little bit unlikely. The Priv is shaping up to be a pretty good smartphone, but the S6 Edge is already an outstanding one.
What do you think? Should we give BlackBerry the benefit of the doubt or is the battle already won? Let us know in the comments below.