The best AR apps to augment your selfies
With the release of Google Pixel 2, the Mountain View giant also released its exclusive app dedicated to AR stickers, called Playground, which you can use only if you own a Pixel. What about owners of other smartphones? Yes, almost everyone can benefit from the potential of Augmented Reality nowadays! Instagram and Snapchat excluded (it would be too trivial to name them), you can still use these apps.
Sweet Snap
Sweet Snap is an excellent tool to modify your selfies before you share them on social media. The incredible variety of stickers you can apply to your photos are divided into categories. They will allow you to make your selfies more fun and original. Of course, there are other ways to enhance your face, including filters and the famous beauty mode to adjust your skin tone.
Holo
Holo is an AR apps that lets you 'project' holograms of people or animals, anywhere in the world that's framed by the camera of your smartphone. No matter if it's a landscape or a simple selfie, you can choose from hundreds of stickers and holograms including celebrities, movies, sports, music and many other categories.
Snow
This app is used by more than 200 million people! When it was first created, Snow was a selfie editor that allowed you to modify some aspects of your photos - using beauty effects, for example. However, AR has made its way here too and Snow now allows you to apply make-up to your face in addition to various virtual accessories.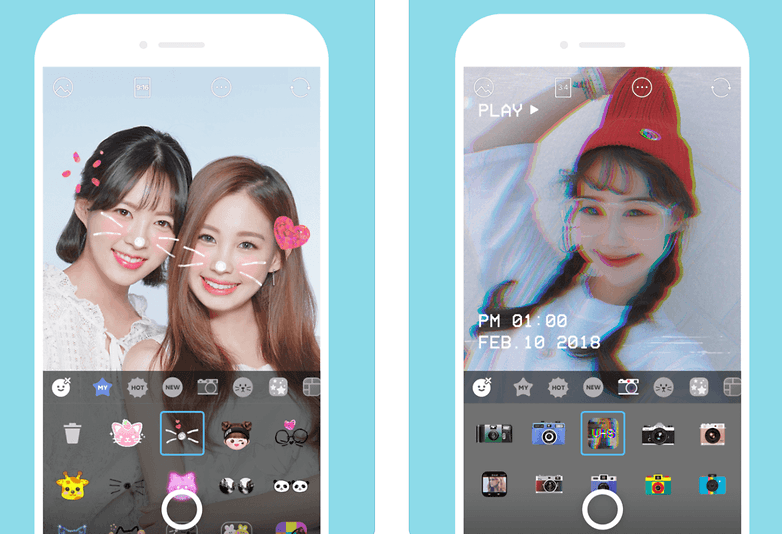 You can download Snow directly from the Google Play Store at this link.
Star Wars
The official app of the famous franchise is ready to catapult you into a galaxy far far away, thanks to the potential of the augmented reality! In addition to being able to virtually dress as a Jedi Knight, you will be able to wield a lightsaber or place a Stormtrooper in your room.
Do you know of any other apps that you think should be included in this selection? Let us know in the comments below.