Top 5 Android and iOS apps of the week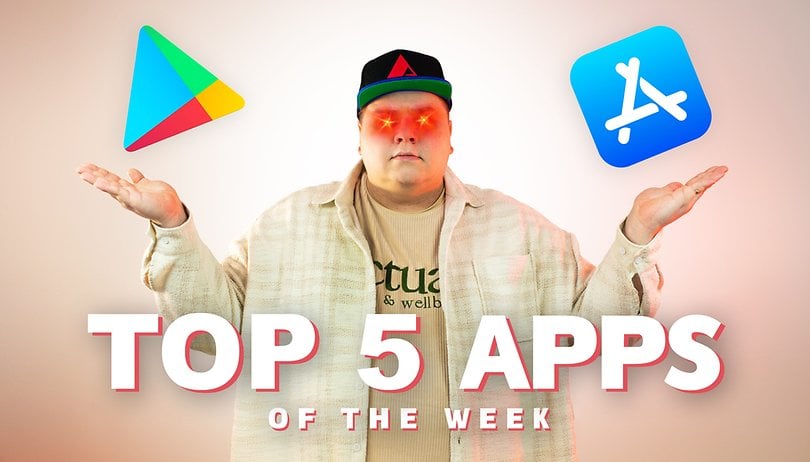 Now that Messi has lifted the World Cup with Argentina and has cemented his legacy in the pantheon of footballing lore, it is time for us to move on from Qatar 2022 as life returns to a semblance of normalcy. Why not start off the weekend by killing hordes of undead creatures with a very unique bunch of survivors? We hope that you will enjoy this week's selection of the Top 5 apps of the week on both Android and/or iOS platforms.
You might notice that there are far fewer selections presented here compared to our free apps of the week, as the latter is published twice each week. Here, we download and install these apps, combing them through and personally ensuring that none of them come with unwanted in-app purchases (this does not include essential functions). Needless to say, we will also make sure that none of them mine your data or personal information wantonly, as we too, want to maintain our privacy in a safe and secure manner!
Get a 30-day Free Prime Gaming
with Amazon Prime Trial
Each week will see a new edition of this article, so do check out our Top 5 apps from last week just in case you missed out due to other circumstances. Without any further ado, these are the following apps that made it on our list this week!
Neeva (iOS & Android)
Web browsers are indispensable tools for the modern-day smartphone user. In fact, most of us would have settled for Chrome or Safari, depending on which mobile OS ecosystem that you have decided to double down with. However, over the course of time, did you notice the different types of ads that keep on popping up? Neeva hopes that this will no longer happen, trying to prevent ads from appearing most of the time when all you want to do is to browse.
Neeva also blocks third-party trackers, ensuring that your browsing and search data remains safe and will not be put up for sale to anyone. You will also be able to search in peace anonymously using the incognito search. In fact, you can opt to be even more productive through convenience as you synchronize your email, calendar, and documents in order to find everything that you need from a single search bar.
Price: Free / Advertising: None / In-app purchases: Yes / Account: Not required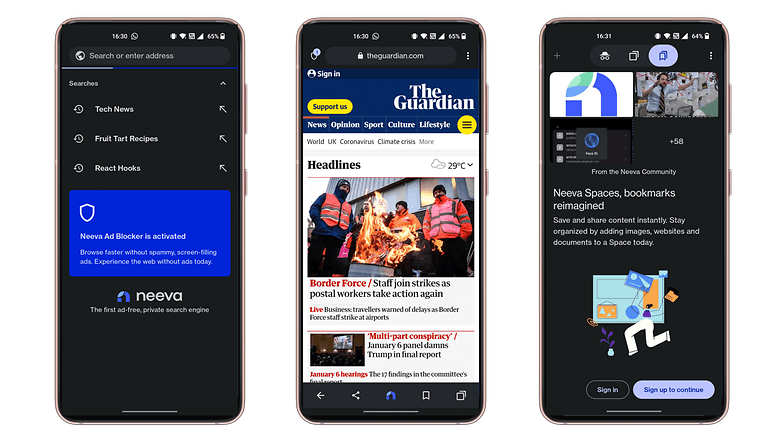 To-Do Blocks (Android)
Life is so much easier to live out when it is well organized, don't you think so? If you are someone who loves to live life on the edge and expects random things to happen all the time, then this is not the app for you. However, if you want to organize the activities of your life in a flow, then To-Do Blocks is perfect. You will be able to organize your life using a sequence of blocks, approaching it in a different way. Dates and timetables will be a thing of the past, as you focus on a single activity at any one time.
Basically, you just need to look at the block to figure out what is the next thing on the list. This lets you focus on one thing at a time, and when it is done, it is time to move one step down, finishing up your tasks in an orderly manner. There is no rush in this method since you can take all the time you need to do so. If you feel that the current block is too difficult to complete at the moment, just postpone it by moving it down the list, and complete the next block in line.
All blocks can be named and segregated according to color, notes, and icons. You can also choose to archive blocks once you are done with them, or restore them if they have been accidentally archived. It feels like task Tetris!
Price: Free / Advertising: None / In-app purchases: None / Account: Not required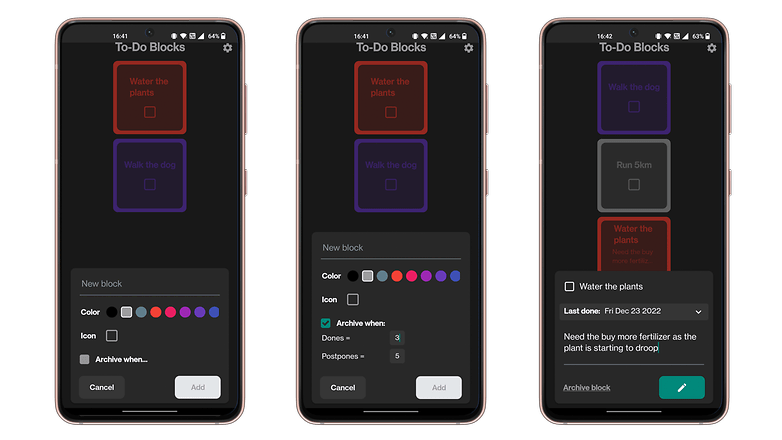 Yonder (iOS & Android)
Your smartphone is also your personal entertainment device, and when you have gotten sick of all the cheap thrills that you see on TikTok and Instagram, perhaps it is time you chew on something more 'meaty' and intellectually stimulating. Enter Yonder, a webcomic and webtoon platform for your handset. With Yonder, you can browse through a list of webcomics based on the genre that you have set, select the ones you want to read, and get lost in a world of imagination. The user interface is simple enough, and it works well with the dark mode on your phone so that it is easier on the eyes.
There will be paid content as well for selected items, but they do not cost an arm and a leg. You will need an account to subscribe to the different books and view your library though. It remains to be seen whether Yonder is good enough to hold on its own in the years to come, but with enough users signing up, perhaps critical mass can be achieved and it might end up as a cult hit.
Price: Free / Advertising: None / In-app purchases: Yes / Account: Not required (but recommended)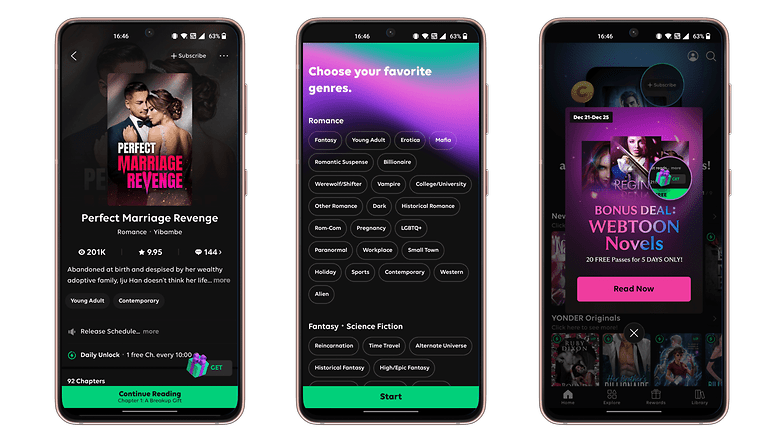 Sketchbook (iOS & Android)
Love sketching? Cannot find that piece of pencil and paper when there is the ideal subject that you would like to sketch? Enter Sketchbook, an app that comes with a plethora of brushes and colors, letting you create digital masterpieces while you are on the go. Sure, this is a poor replacement for a digital drawing tablet, but with the right stylus, you can come up with some really stunning images! Artists and illustrators will definitely find the professional-grade feature set and highly customizable tools acceptable compared to other apps in the market. The user interface is elegant and provides a natural drawing experience, freeing you from any distractions so that you can fully focus on capturing or expressing your innermost ideas.
Some tools include pencils markers, airbrushes, and smear, with a feel so real, it is almost lifelike - which should surprise you. The brushes are also highly customizable, allowing you to create the perfect look based on your preference. Do you find yourself veering off-course? There are guides and rulers to help you out for greater precision.
Price: Free / Advertising: None / In-app purchases: Yes / Account: Not required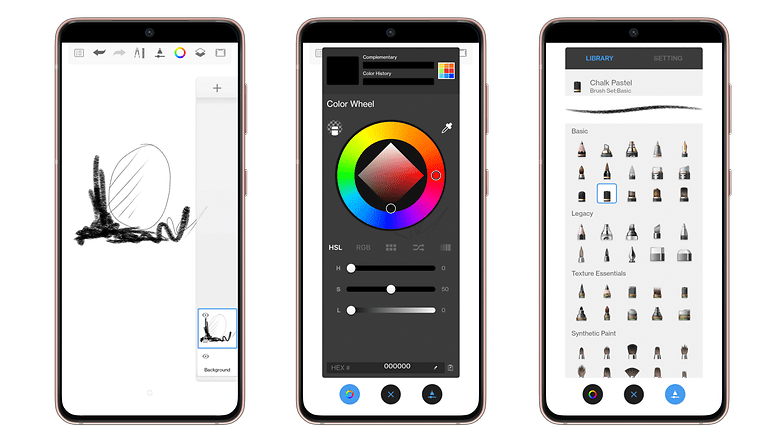 Vampire Survivors (iOS & Android)
You are thrown into this rogue-lite time survival RPG game that has minimalistic gameplay but is big on replay value. Heck, you might not even realize just how much time has passed since you last slept or ate! As the game says, "Be the bullet hell!" Hell has emptied itself out, and you are up face-to-face with all kinds of unspeakable evil. The premise of the game is pretty easy - survive as long as you can until death claims you, and you gain eternal rest. Each particular run will let you pick up gold, of which you can then purchase upgrades so that the next survivor has a better chance of making it to the end.
There are endless waves of enemies, that's for sure. You need to mow down these foul creatures of the night and aim to survive until dawn if that is even possible. It is always a nail-biting experience right from the start to the bitter end, and you might want to think of different strategies for surviving if you want to make it far in the long run.
Price: Free / Advertising: Yes / In-app purchases: None / Account: Not required
That is all for this week! What do you think of our list of the Top 5 apps of the week? If you have something you would like to recommend or want to share your own suggestions, leave a comment in the section right below!