Top 5 Android and iOS apps of the week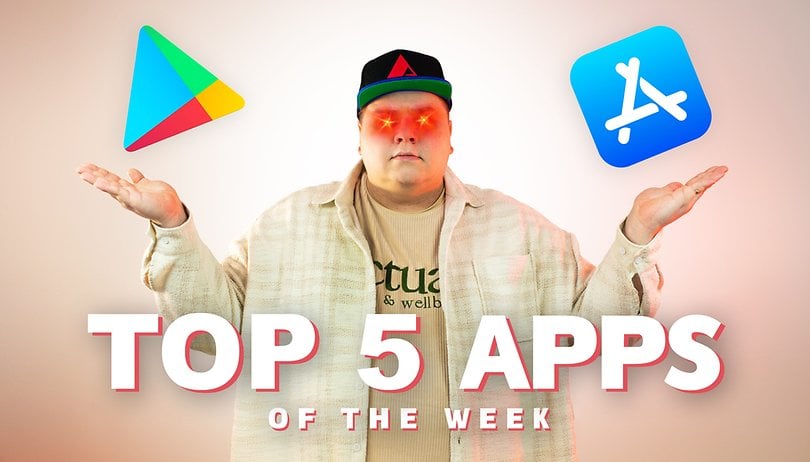 We do hope that you had a good week, but even if you did not, you can always look forward to this week's edition of the Top 5 apps of the week on both Android and/or iOS platforms. As we enter the Advent season, surely the Yuletide joy will be all around you.
Do take note that this article takes a different route compared to our twice-weekly edition of free apps of the week, since we did go through these apps individually, having installed and tested them out personally to make sure that none of them feature pesky in-app purchases (the irritating one, and not essentials). Of course, we will also make sure that none of them end up as data miners so that your privacy remains safe to a certain extent.
This article is published weekly, and you can also check out our Top 5 apps from last week just in case you missed it. Without further ado, these are the following apps that we decided to feature this week!
Get a 30-day Free Prime Gaming
with Amazon Prime Trial
Daily Diary: Journal with Lock (Android)
Writing down your thoughts is always a journey for the individual. I know it certainly helps me obtain a more accurate bearing of where I am in life at the moment. Why did I choose Daily Diary for this week's Top 5 apps?
The answer is pretty simple, since it is digital and it offers a greater degree of security than the regular diary that has to be stashed away behind lock and key. I can use a password, fingerprint or face ID to ensure that nobody else is able to access it, and I like the fact that there is a mood tracker that allows me to keep track of my daily emotions, tying in with whatever has happened during the day which leads me to feel the way I did. Alternatively, I can also choose to attach photos to each entry whenever I am at a loss for words. After all, a picture speaks a thousand words.
Last but not least, this doubles up as a planner so that I do not have to forget any of my social engagements, what with the crazy holiday season coming up. You can back up your entries to Google Drive, and the pastel colors with easy user interface makes it a joy to use.
Price: Free / Advertising: Yes / In-app purchases: Yes / Account: Not required (but recommended)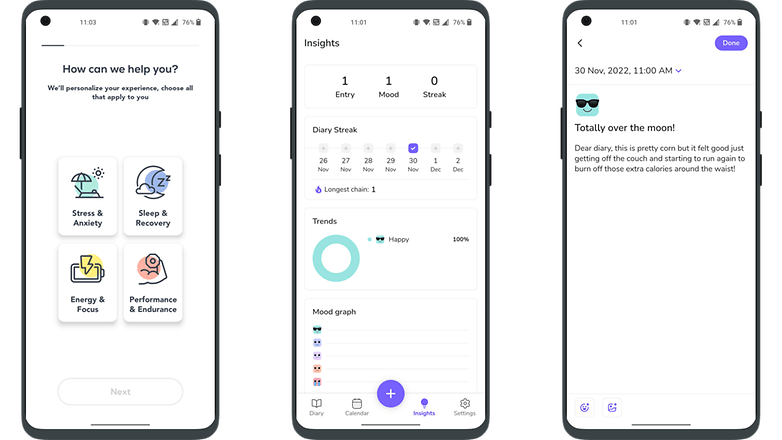 Breathwrk: Breathing Exercises (iOS & Android)
Ever felt like you are low on energy? Well, this app will help you with basic breathing exercises, but the more complex (and I presume, more beneficial) breathing exercises are locked behind a paywall. Yoga practitioners and fitness buffs might benefit from this more than the average Joe. You know yourself best and your resilience in starting on a new regime and seeing it to the end, right?
This app will ask for some personal details like your birthday, your gender, wake up and sleeping times, in order to build the most suitable program for you. Of course, there are also monthly and annual subscriptions that you can make after the 7-day free trial is over, where you will be on the receiving end of over 100 personalized exercises for energy, stress and sleep, with new immersive classes added to the mix on a daily basis.
Do give it a try first, and if you like it, the annual subscription fee might be just worth the money if you are going to make full use of this app to a better you for the coming year.
Price: Free / Advertising: None / In-app purchases: Yes / Account: Required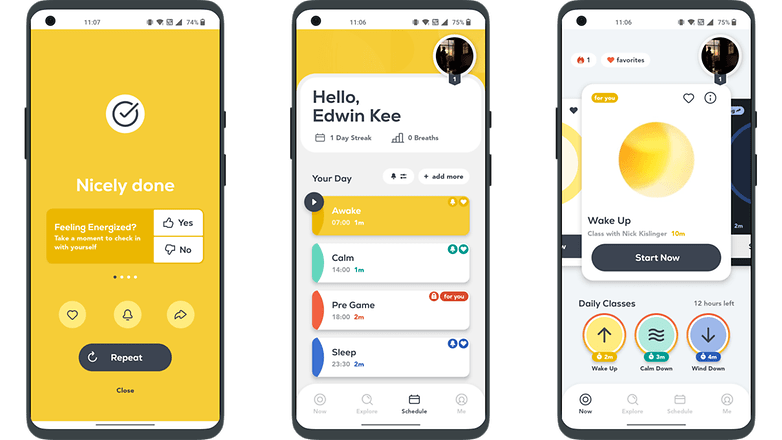 Locket Widget (iOS & Android)
Remember back when you were little kids? You and your best friend were inseparable, spending plenty of time together, sharing secrets, and basically having plenty of fun. Now that you are all grown up and doing this thing known as adulting, how has your friendship been? Are there new friendships forged that you also treasure and would like to keep? Locket Widget is an app for best friends, where you can send photos to them.
This widget shows live photos from those whom you have designated as your best friend, right on the Home Screen of your smartphone itself! This lets you see what they are up to at that very moment, giving you a glimpse into their world, and yours, theirs. The app limits you to having just 20 friends, so choose wisely, and best of all is, there is no pressure of having a follower count unlike other social media platforms.
Price: Free / Advertising: No / In-app purchases: None / Account: Required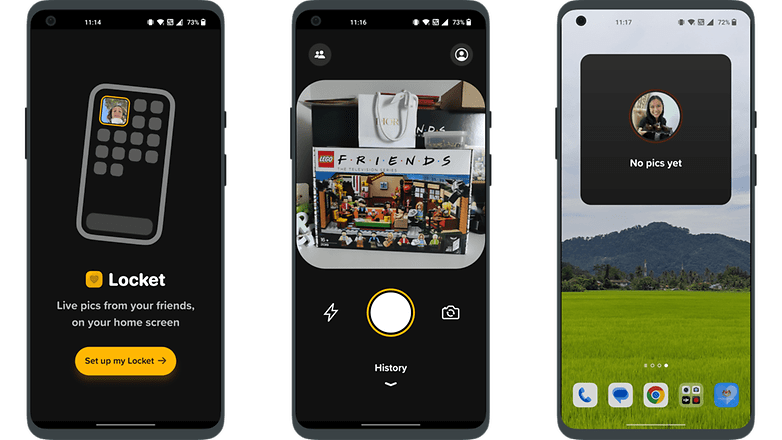 Little Lunches (iOS & Android)
This is an interesting meal-planning app just in case you feel knackered trying to come up with something new for the family every single week. First, you key in your location before entering additional information such as whether you are cooking for just the little ones or the entire family, with the option to add another parent or caregiver to boot (how thoughtful!).
Choose from three main meals (breakfast, lunch, and dinner) to create the weekly plan after having listed all of your available ingredients. For instance, having selected eggs, broccoli, beef, chicken thighs, potatoes, rice, and green beans, some of the proposed breakfast fare included gluten-free healthy pancakes, with a lunchbox of baked chicken and veggies to boot!
Perfect for the busy urbanite who is already so stressed for time!
Price: Free / Advertising: None / In-app purchases: Yes / Account: Required
Angry Birds Journey (iOS & Android)
It is rather hard to believe that Angry Birds have been around for more than 10 years now, being a behemoth money-making machine that continues to roll onward. Angry Birds Journey follows a similar premise, where you launch birds from a catapult in order to break down bricks, and advance to the next level. The mechanics more or less remain the same, as is the concept. I suppose this is more of an update to get new gamers on board, but existing gamers will probably have moved on from the Angry Birds craze some time ago.
Those new to the franchise might find it fun, but as for how long that fun will last remains to be seen. Of course, there are the classic Angry Birds to choose from, but as with any self-respecting franchise, there will also be new birds introduced to help keep the game fresh. The perfect time waster on a long subway ride if you want to take a break from reading your e-book.
Price: None / Advertising: Yes/ In-app purchases: Yes / Account: Not required
That's it for this week from us! How do you find our list of the Top 5 apps of the week? If you have something you would like to recommend or want to share your own suggestions, leave a comment in the section right below!