Android 4.4 KitKat roundup: launcher, transparency, app drawer + more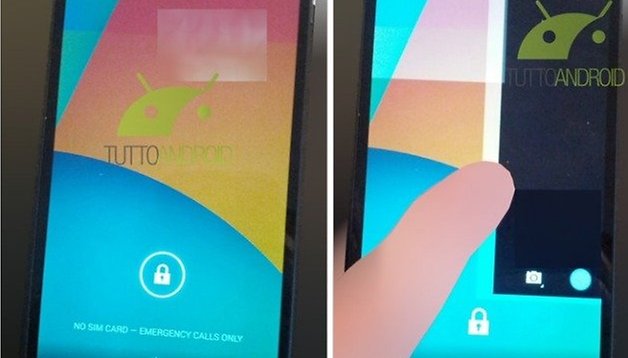 Over the weekend there was a pretty significant leak of Android 4.4 screens and details from the Italian website Tutto Android. The screens were reportedly from a Nexus 5 and added a lot more visuals to the things we've been guessing and prophesizing about over the last few weeks. So without further ado, here are the screens and what they mean we should see in Android 4.4.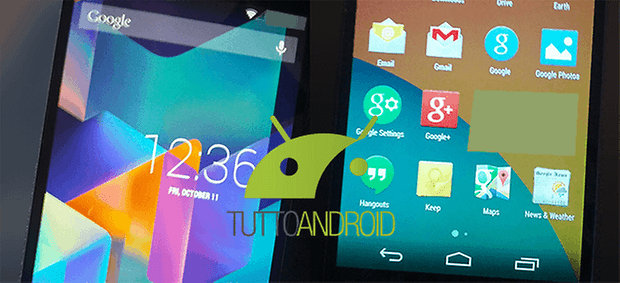 First of all, the main thing to notice is that Android 4.4 has some serious makeover aspects, perhaps being the pretty box around the various performance and security updates of Android 4.3 and indicating the end of the line for Jelly Bean before Android 5.0 whatchamacallit comes up next. The current batch of pictures are of build number KRS92B (previous leaks were of KRS74H) but there will of course be more versions before the final release build is nailed down in the coming weeks.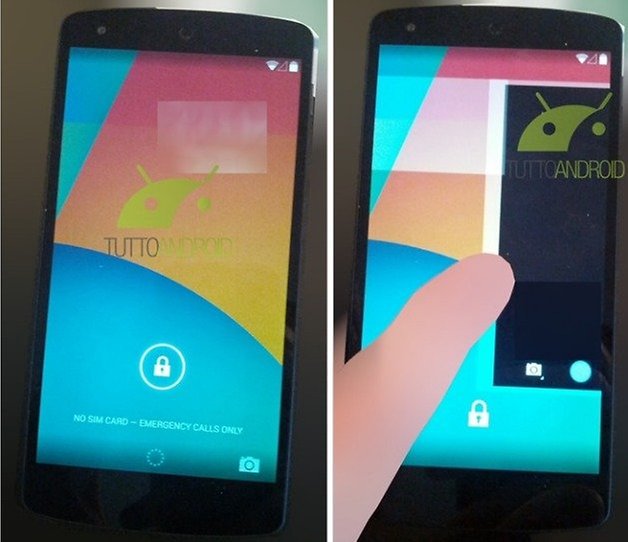 Lock screen and transparency
As you can see in the images, there's a lively new wallpaper on this Google Play Edition devices.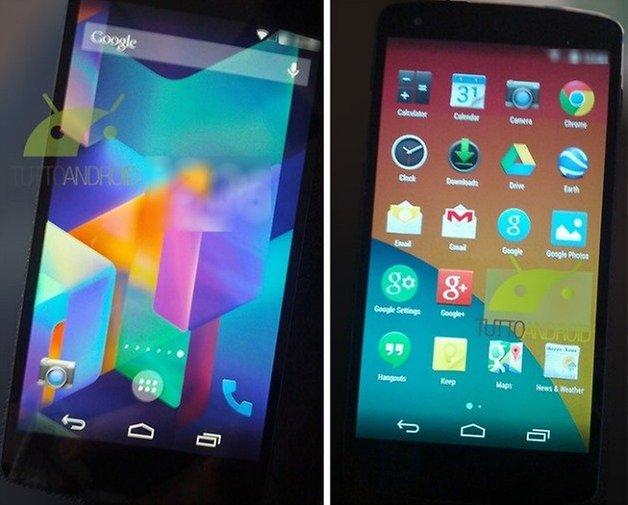 Google Experience launcher
There's reportedly a new launcher in Android 4.4 called Google Experience and some pretty concrete digging work has been done by Android Police and Myce.com that definitely seems to confirm this will be the stock launcher on Android 4.4. Along with many other Android 4.4 features, it may well be dropped on the Play Store as apps to further spread the KitKat experience to all. You can also see that the status bar remains transparent in the launcher and the top and bottom fade to black as with the lock screen images. The bar that separates the app shortcuts is gone and some of the icons are different too, with borderless and transparent effect changes.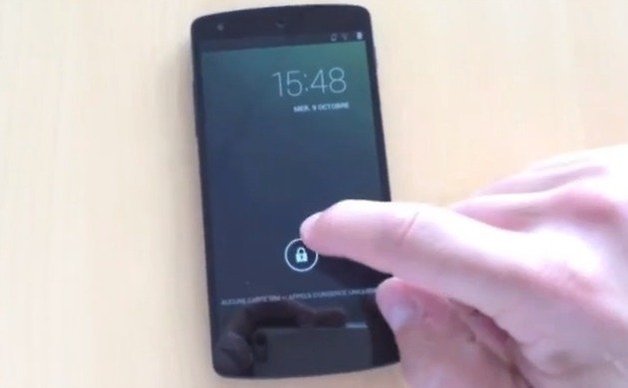 App drawer and Nexus 5 leak video
The app drawer also gets a new background and the tabs at the top have vanished in these most recent build images. Icon size has reportedly been increased. A video of a Nexus 5 running Android 4.4, listed as Key Lime Pie in About Device, has also recently surfaced but you can see immediately that while the app shortcut bar is gone, the phone icon, app drawer icon and status bar are all the same as 4.3, so this is obviously a previous build. The date on the Nexus 5 in the video states October 9th however. Other changes, like the appearance of Google Drive and Google Keep as stock apps are all in line with what we've already heard about 4.4.
Google Now
The source reports that Moto X but it does makes sense.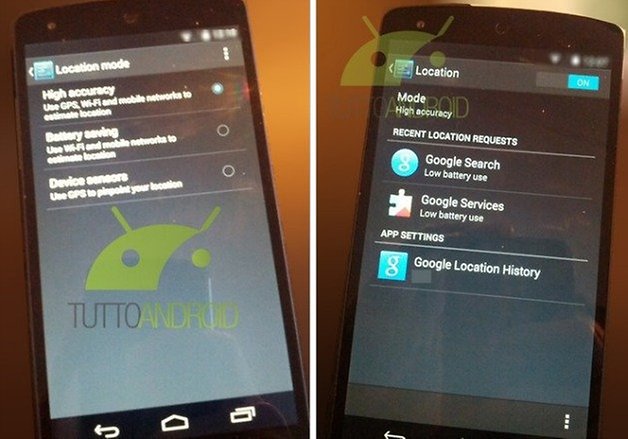 Location changes and Payments
We saw some minor leaks last week about changes to the Location Access options in Android 4.4, namely that there would now be three options in the abbreviated Location setting: high accuracy, battery saving and device sensors. The differences are:
High accuracy: uses GPS, Wi-Fi and mobile networks to pin your location down (and kill your battery)
Battery saving: Just uses Wi-Fi and mobile networks
Device sensors: Just uses GPS. I'm not quite sure why on earth anyone (other than Google) would want to pinpoint a smartphone owner's location using GPS, Wi-Fi and mobile networks, but I guess the option is there if you need it. At the very least it will keep your location data flowing whether you're indoors out of GPS satellite pinpointing capability or away from a Wi-Fi network. Sad that there is no ''mobile network only'' option available (this doesn't appear in Android 4.3 either).
There's also a new Google Location History setting to let you see which apps have been requesting location data. A Tap & Pay page in the Settings Menu will allow you to set up NFC payment options with your Google Wallet account.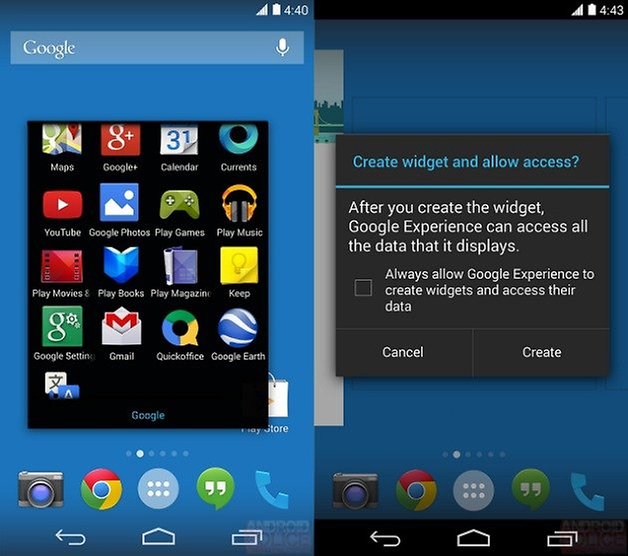 Other goodies
The those who don't get Android 4.4 at all or must wait a long time for it from their OEMs.
Downloads interface we reported on previously.
What do you think of Android 4.4 KitKat? Is it everything you were hoping for? What else would you like to see?