[Video] Samsung Galaxy Note vs. Galaxy Nexus in Everyday Performance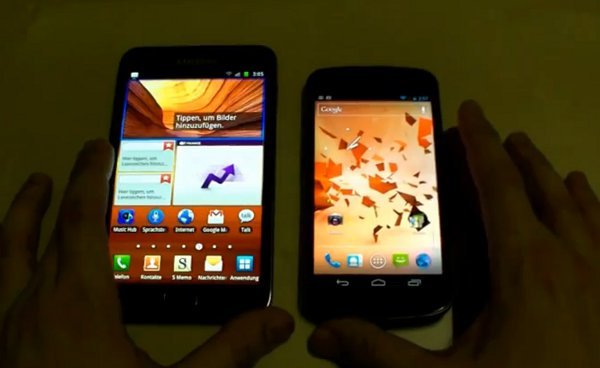 We've seen a lot of comparisons between the Galaxy Nexus and just about every other phone on the market but one challenge has yet step up to the challenge: the Samsung Galaxy Note. We recently ran across a new handling comparison of Samsung's arguably most advanced Android handsets. Though it may be short, it gives a good sense of the size and display quality but also general performance of both smartphones in every day use.
Both Galaxy Note and Galaxy Nexus are some of the hottest Android smartphones on the market (if you can actually call the Note a smartphone) Despite some of its short comings, the Galaxy Nexus has impressed everyone at the AndroidPIT office and it's not just Android 4.0 that makes the Nexus stick out. It's impressive display and over all aesthetic make it a pleasure to use. But if size is your thing, the massive Galaxy Note is a great mini-tablet and is at place both in and outside of the office.
Remember we're still giving away $50 in App Center credit this week for the best comments so let us know what you think in the comments below for your chance to win!

Related Samsung News: