100 days with the Galaxy S8 is enough for you to love it or hate it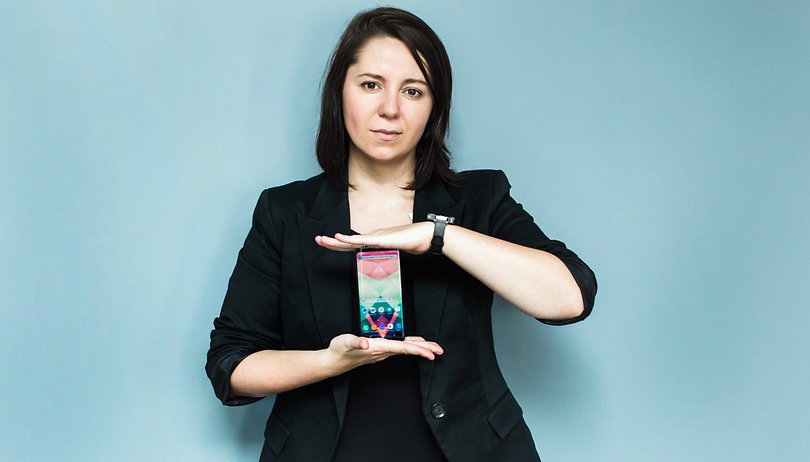 If 100 days is enough to measure the success of a president's first term (which is a genuine measure that's been used in the US since the 30's), then considering the life cycle of a smartphone, it can easily be used to assess the behavior of both a device's hardware and software. I decided to do just that and here is my impression of the Galaxy S8's performance after 100 days of using it.
First of all, I should mention that after two years of not actually owning my own smartphone, this year I decided to invest in an S8 and I honestly hope it'll last me at least 18 months because it wasn't cheap. Despite the faults of Samsung's flagship model, it's perfect for what I need...for now.
The Galaxy S8 is tough
Yes, for me a smartphone's design can sway my decision over whether I buy a phone or not, but it's not necessarily one of the main things I look for. To be honest, I used a Sony Xperia Z2 for about two years, and design was not one of its strengths.

The Galaxy S8 is one of the best-looking phones I've ever had. I know, beauty is subjective, but I'm sure a lot of you probably agree with me on that. Since it is such a pretty phone, I refused to hide it under a cover, and for me, that could be very risky.

In these 100 days, I've dropped it countless times, and I was always surprised that the glass never cracked. Once, as I was leaving a supermarket, it underwent full fledged drop test: 1.5 meters to the floor, bouncing three times and sliding to a stop, face down, a meter away. I honestly couldn't believe it was still in one piece. Take a look below, and you can see the aftermath of this close encounter: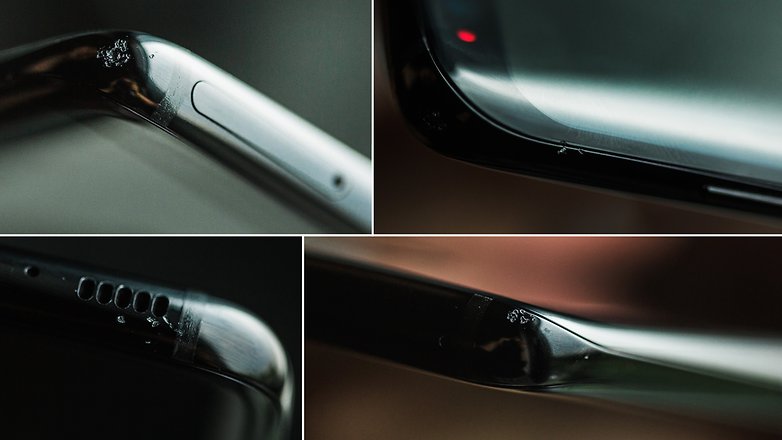 I'm not saying that if this happened to you, you'd be as lucky as I was, but it really was surprising. If you've ever seen a Galaxy S8, you'll have noticed the curved and delicate sides. It looks like it would just take a single drop for it to crumble to pieces, but Gorilla Glass 5 should not be underestimated.

The last time I dropped my S8 was about four days ago when I forgot - like always - that it was in my back pocket, and after a few minutes of sitting on a bench, I heard a thud. Once again, my S8 was saying hello the pavement. But when I picked it up there wasn't even a scratch!


The 18:9.5 ratio is impressive, but it's still not fully operational
The 5.8-inch AMOLED display on the Galaxy S8, with WQHD+ resolution and 568ppi is a great reason to get this phone. The brightness, clearness, and color reproduction are spot on. However, the 18:9.5 ratio still doesn't completely show what the S8 is capable of. The reason for that is that there's still a lack of support for it in the smartphone community.

It's not all the S8's fault either. There aren't many apps out there that support the ratio yet. So, like on the LG G6 and new mid-range LG Q6 series phone, to adapt their apps, most end up slicing off some of the content. Unfortunately, in many games, it's their menu that gets sacrificed. As I said in my review of the S8, the problem is even more prominent on Samsung's smartphone because of its curved edges.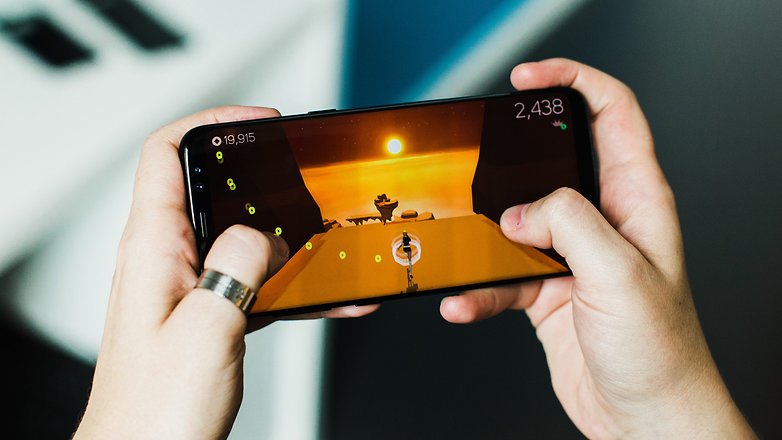 However, this is the price you pay for technology that's still in the works. The majority of Samsung apps, like Netflix, for which Stranger Things and House of Cards are shot in a 2:1, already offer support for this ratio. Using both Twitter and Reddit on this screen is great as well since you're able to see a lot more content.
Plus, Google is in the process of creating apps that support this format. In April, they asked their developers to make the necessary changes to support the new format:

In order to take full advantage of the larger display formats on Android smartphones, you should consider increasing your app's maximum supported aspect ratio for apps in the Play Store. We recommended app developers to support 2:1 (18:9) display ratio or bigger.

It's likely that the new Pixel phones will also have this display format (2:1). I suppose this is a problem for a later date, but it's still annoying losing content when you know there could be more.

Samsung is working on solutions to improve user experience on its display as well. Through a system update, the company has offered a quick option to choose to hide the navigation bar to be able to take full advantage of the screen.






UI Experience has needed a few updates
In these 100 days, Samsung has released quite a few updates. The majority were to correct some sort of error, especially for Bluetooth 5.0. Some problems were easily fixed, while others still pop up. Samsung still hasn't quite figured out how to stabilize the dual audio sync when using two Bluetooth-connected speakers at the same time.

On our website, I've covered at least two of these major updates, one that was 613.44MB and the other 664.12MB. Obviously, when you buy a new device, you don't expect to have to update it so often. However, some of them, like the latest security patch, were more than a little necessary.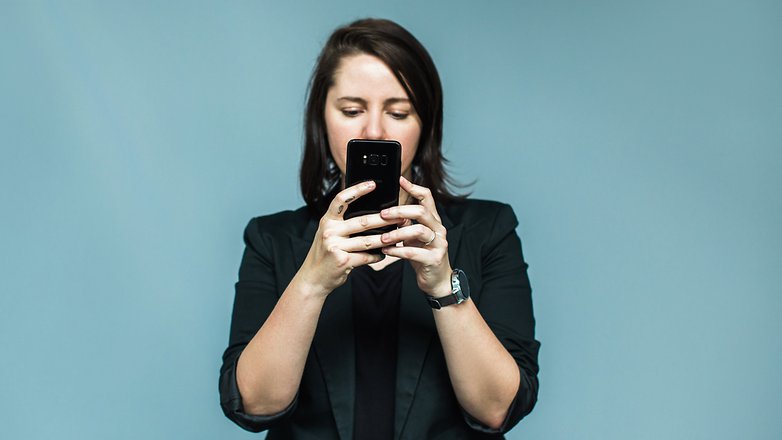 As for hardware, nothing much has changed. The device is still fast and able to hand the different settings options - like the three different display resolutions (HD+, FHD+, and WQHD+) - which are much easier to use now. Samsung could have removed a ton of bloatware from its UI Experience, however there are still countless native options, and it takes time to find out what you actually need for daily life.

Tela Edge is a good example of this. A display that doesn't come as standard, but should, and you need to pay for the best options, like notification shortcuts. As the screen on the S8 is longer, accessing the notifications bar on the side is easier than trying to reach the status bar by knocking on the screen.


The fingerprint scanner is purely decorative
Many people have criticized Samsung for putting the fingerprint scanneron the back of the Galaxy S8. However, with different options like an iris scanner and facial recognition on the front, you don't really even need the fingerprint scanner. Ultimately, it's really just for decoration.

I've been using facial recognition from day one, and it's quick to unlock the display. If you find yourself in a dark room or wearing dark sunglasses, you'll probably have to use your PIN to unlock the screen. The iris scanner is both efficient and secure when you want to open a secure folder or validate payments.


It's clear that many people aren't ready to give up on the fingerprint scanner yet, but, unfortunately, they'll have to play close attention to not smudge the camera lens. If they're a bit careless, then they'll constantly have to be retaking photos, since the positioning of the scanner is awful.
The camera is still incredible
Despite the camera settings on the Galaxy S8 being pretty much the same as the last generation, with a few software updates to improve picture capturing, photo quality is amazing, especially in low light. The camera on the Galaxy S8 is easily one of the best on the market.
In daylight, the Galaxy S8 offers excellent color reproduction, with vibrant colors and delicate white balance. In less than ideal conditions, the automatic mode on the Galaxy S8 offers even better results. In high contrast settings, Samsung's Auto HDR retrieves a lot of detail from dark areas, making the image all-around more impressive to look at.

The optical image stabilizer and compensation from the software offer a great experience if you're a point-and-shoot type of photographer, while more demanding users will love the manual mode and RAW format options. The front camera, which was increased from 5 to 8MP, as well as the back camera have given me nothing but great results.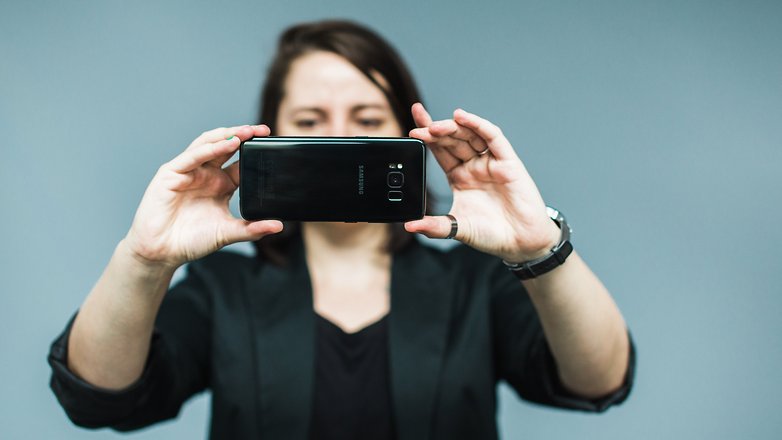 In fact, the only thing that could use some fine tuning is Bixby vision. When you search for something, it's awesome, but if you're trying to buy something, don't even bother trying. Samsung's been having some difficulties in bringing this feature up to scratch, as well as its virtual assistant, Bixby, to its main line of smartphones.

Also, since the button only shows reminders or trending list alarms on Twitter, I won't waste either your or my time talking about it. The only thing that I can't hold back on is that Samsung should let its users remap the button.


The battery is still a problem, but it's fixable
The battery on the Galaxy S8 is just OK. Yes, you can squeeze out an entire day on one charge, but you'll have to tweak a few settings first. In 65 of these first 100 days, the battery wasn't an issue. However, as I've said a few times in the past, when I needed my phone the most, like during events, I always had to remember to bring an external battery, or I would've been phoneless.
In my day-to-day life, I don't need to worry too much about battery life. My wireless charger is on my desk, or I can limit use to Performance Mode, which, for example, reduces screen resolution from WQHD+ to FHD+.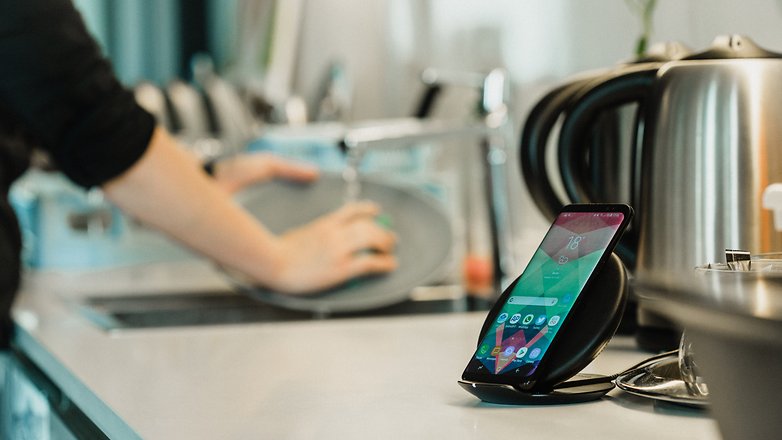 After 100 days would I still buy a Galaxy S8?
Could the Galaxy S8 offer 6GB of RAM? Yes. Could it offer better battery life? Probably. Could it get rid of the extra button for Bixby? Without a doubt. Could I buy another smartphone today? Most likely. Do I want another smartphone? No way!

The Galaxy S7 was excellent, and the S8 is even better. The whole time I've been using the device, the only complaints I have are with the battery and the extraneous Bixby button. However, there are ways to minimize those inconveniences and honestly, since I have Google Assistant I don't really need Bixby.

The Galaxy S8 was launched for around $800, but now you can find it for around $600, or about 25% less. If you're thinking about getting one, now would be a good time. Could you find it for even less? Probably. Take a look on Black Friday. I'm sure someone will be selling them cheap.