Reluctant Returners: Why Workers Don't Want To Come Back To The Office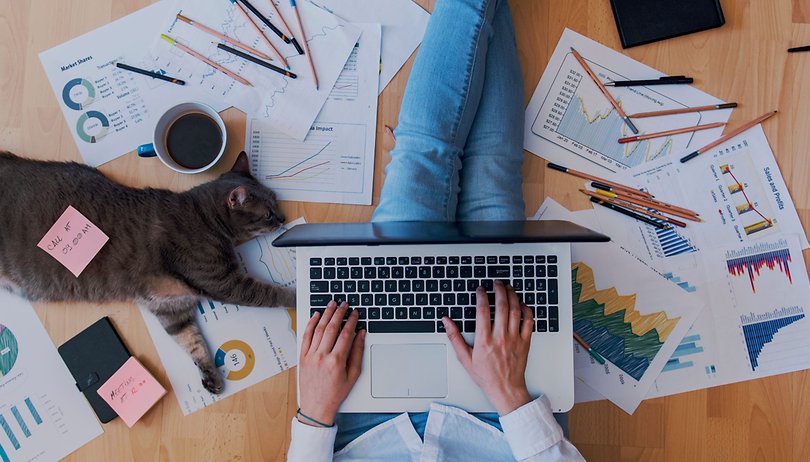 "Working from home" is not a new concept. Prior to the events of 2020, most office-based professionals had attempted it, albeit usually in a highly limited capacity, possibly when it was simply unavoidable due to certain circumstances.
The onset of the global pandemic in early 2020, however, changed everything. Practically overnight, hundreds of millions of workers across the U.S. found themselves working from their couches and spare rooms, their kitchen tables and anywhere else they could set themselves up.
It was a monumental, unplanned experiment on so many levels–technical, professional, social. But it wasn't long before a dawning realization took hold: despite certain limitations, it was comparable, and even preferable to working in-office. Put another way, there was no going back.
According to McKinsey's third American Opportunity Survey, published in 2022, 58% of Americans can work from home at least one day a week, while 35% may do so five days a week.
Additionally, the survey reveals that when provided the opportunity, 87% of workers choose to work remotely.
Interestingly, these figures pertain to all sectors of the economy, including "blue-collar" roles that one might not immediately associate with off-site or remote work. It also represents a wide geographic and demographic spread.
The new way of working may have been born out of a crisis, but it has created a new and seemingly permanent dynamic that is here to stay.
To further illustrate the unwillingness of workers to return to full-time office work, the survey also reveals a highly telling statistic: the desire for a more flexible arrangement is one of the most popular motivators of job hunting (21%), after a desire for better career opportunities (27%), and improved pay and better hours (47%).
There is no question that remote and flexible work is an equally effective method or work for a majority of workers.
A survey by Unispace revealed just how this effectiveness manifests itself:
Reduced time and cost of commuting: 98.1%.
Improved work/life balance and ability to manage personal commitments: 92.2%.
Easier access to wellbeing activities: 89.3%.
In contrast, respondents did acknowledge that there are certain drawbacks to remote work, albeit in lower numbers than those above:
Feeling socially disconnected from colleagues: 79.9%.
Lack of team connection: 77.9%.
Difficulty switching off outside of work hours: 72.6%.
When taken all together, these results show why remote and hybrid working models are here to stay; in short, the pros significantly outweigh the cons.
A separate piece of research by Unispace shows that younger workers are less reluctant to come back to the office–64% of workers are "reluctant" to return to the office, but of the younger respondents, aged 18-34, 69% would be willing to return to the workplace full-time.
Commuting costs are also a factor, with 80% of respondents agreeing that they would be more willing to return to office-based work if travel expenses were covered by their employer.
Looking for your next job opportunity?
In that case, perhaps the great experiment continues. And while there is a strong expectation on prospective employers, especially in tech, to offer remote and hybrid options, if you're considering a change, here are some standout vacancies on the NextPit Job Board right now.
At its iconic global headquarters in Redmond, Washington, Microsoft is currently hiring a Senior Analytics Engineer to build, optimize and maintain data pipelines for the Minecraft Analytics Environment. In collaboration with data scientists, analysts, data engineers and architects, you will select, prepare, and shape the data for use in business analysis, reporting, and Machine Learning models. You have a growth mindset and are focused on delivering solutions rather than technology to realize the value of data assets.
California-based cybersecurity giant Palo Alto Networks currently has multiple advertised roles, including Principal Software Test Engineer. In this wide-ranging role, you will work closely with other departments to stay ahead of the curve in the ever-evolving security landscape. These include product management, marketing and SRE, alongside whom you will develop and execute sophisticated software tests aimed at validating the platform's functionality and scale, and managing the same in real-world customer deployments.
Blockchain infrastructure platform BlockDaemon, based in San Francisco but proponent of a fully remote workforce, is seeking a Project Manager to join its growing team. In this role, you will manage and coordinate all aspects of an agile SaaS project to deliver quality products at pace, driving appropriate scope and solution decisions to drive competitive advantage across the business. As a team leader in a software development company, this role requires experience in management as well as skills in software and programming tools - if this is you, get in touch via the NextPit Job Board today.
Start your job search today via the NextPit Job Board. This article was written by Doug Whelan.