These Are The Top In-Demand Workplace Skills Globally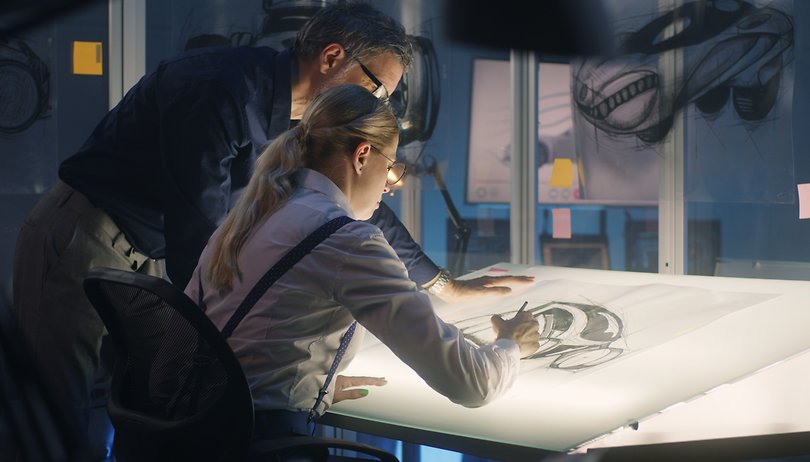 Half of workers recently surveyed by software development platform Zokri reported that they think generative AI will cause job losses, with 42% of US and UK workers worried about their own future job security.
The research also revealed that 53% of professionals had used AI technology to assist them in their job role within the last 12 months, and that 64% think that it is likely that their company will increase its use of AI within the next year.
Right now, workers are viewing generative AI with trepidation, even as they can see its benefits. "Every job will be impacted by AI," says Pieter den Hamer, vice president of research who covers artificial intelligence at Gartner. However, he has a caveat: "Most of that will be more augmentation rather than replacing workers."
This is a view shared by a recent Goldman Sachs study which found that generative AI tools could impact as many as 300 million full-time jobs worldwide.
Whether or not your role or sector is vulnerable is likely to come down to the type of work you do. Customer support roles may be at risk: Amazon employees who tested ChatGPT found that it does a "very good job" of answering customer support questions.
Additionally, Google has found that in tests, ChatGPT would be hired for its L3 positions, which usually apply to new college graduates or those in their first coding job, and Goldman Sachs' report says that legal workers and administrative staff are also particularly at risk from generative AI technology.
This is all causing an environment of anxiety for tech workers, already on edge due to the tens of thousands of layoffs across the industry since mid-2022.
And while The World Economic Forum's (WEF) Future of jobs report 2023 indicates that 44% of workers' core skills will be disrupted between now and 2027, this doesn't mean you're going to have to upskill as a machine learning specialist or prompt engineer––unless you want to.
Cognitive skills are on the rise
Happily, the WEF report has identified that it is soft and cognitive skills, such as analytical thinking, creative thinking, leadership and social influence and curiosity that are on the rise. These are human-led characteristics that AI tools simply can't compete with.
Saadia Zahidi, Managing Director of the World Economic Forum has said that "[..] It's also become very important to have leadership skills and to have social influence, and the ability to work with other people. The traits that make us human, make us able to relate with each other and to get innovative, creative things done in the workplace."
WEF has identified the top 10 skills of 2023, and only one, technological literacy, which placed sixth, is a tech-related skill. Number one is analytical thinking, with creative thinking following at number two, and in third place is resilience, flexibility and agility.
Motivation and self-awareness, curiosity and life-long learning and dependability come in fourth, fifth and seventh places. Empathy and active listening, leadership and social influence and quality control round out the list.
Put your skills to the test
It's good news for workers who may be worried about shifting sands, and if you're in the market for a new role where you can bring your soft skills to bear, then NextPit Job Board is an ideal destination. It has thousands of roles to discover, like the three below.
A Software Engineer is being sought for a hybrid role by Lockheed Martin in Fort Worth, Texas. This pivotal role will enable geographically-dispersed, multi-disciplinary teams to strategically collaborate using trusted, up-to-date product information. You'll need Windows Client Experience - Windows Services, Scheduled Tasks, .bat scripting, Powershell scripting, Web Application Servers, database understanding - SQL, UNIX / Linux , including scripting and US citizenship; as well as the ability and willingness to obtain Secret Clearance.
EY is looking for an Oracle Services - C2M/CC&B Functional Architect to manage and deliver client engagements, focusing the activities to translate client requirements into working solutions with the Oracle Utilities product set. This Chicago-based role may also involve interacting at an executive level, as well as participating in sales and practice development activities. To apply, you'll need a proven track record of four-plus years' of successful Oracle Utilities-relevant implementations, and experience with the Oracle Utilities Application Framework.
Cash App in San Francisco is hiring a Senior Software Engineer - Developer Experience, CI/CD. Here, you'll collaborate with stakeholders to design, build, and own tools and frameworks that provide critical support for building, testing and deploying microservices at scale across the whole organization, and be an advocate of CI/CD practices, demonstrating and providing appropriate education to ensure tools are used in the most effective and efficient ways. If you have six or more years' of experience, this could be the job for you.
Accelerate your career in tech today on the NextPit Job Board. This article was written by Kirstie McDermott.