Tesco Hudl 2 review: the best budget tablet to buy this holiday season?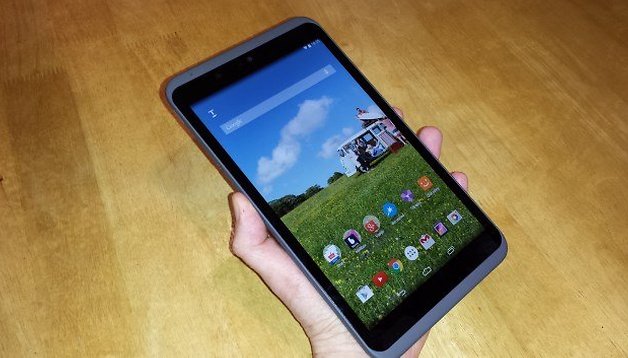 Last year, Tesco's Hudl tablet came as something of a surprise. Few people would have expected that an Android tablet offered by a supermarket at such a low price could be any good – but many people were very pleasantly surprised. The follow up, the Tesco Hudl 2, came out at the end of Septebmer and once again, it's very cheap – pitched squarely at the likes of the Nexus 7 (2013) and there are a lot of improvements. It's easy is dismiss low-cost tablet out of hand but, without wanting to spoil the conclusion of the Tesco Hudl 2 review, sometimes there are devices that buck the trend, offering something really quite special at a great price.
Good
Incredible price

Robust build quality

Parental controls
Bad
Battery life

Limited internal storage

Shows up fingerprints
Hudl 2 design and build quality
Best cheap Android tablets
Towards the end of September last year, supermarket Tesco unleashed the 7" Hudl on an unsuspecting public. It gave the Nexus 7 some direct competition and was reasonably well received. Now it's time for the follow up.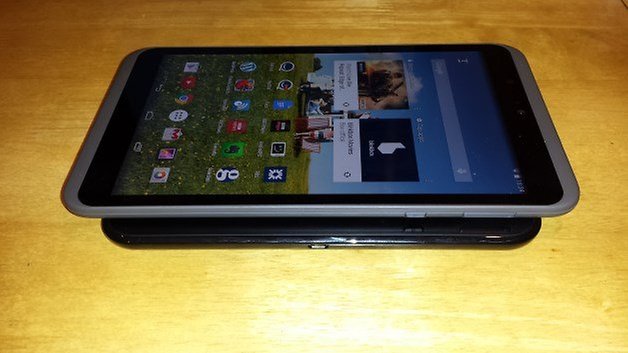 The Hudl 2 is virtually identically priced to its predecessor, costing just slightly more at £129 rather than £119 in 2013. But factor in loyalty card bonuses offered by the supermarket, and it is possible to spend as little as £65 on a hudl 2.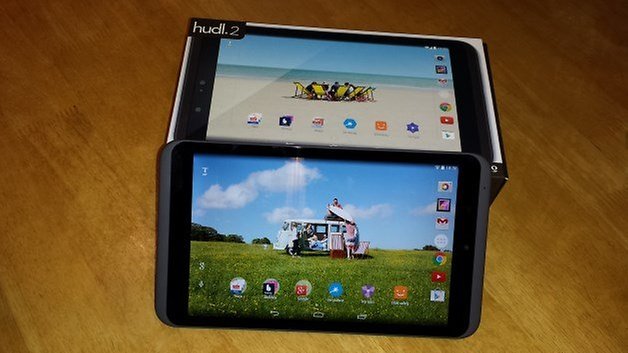 This is undoubtedly a budget tablet and there will be obvious fears that this means cutting corners. As with the first generation Hudl, the Hudl 2 is not exactly cutting edge, but it is pleasingly powerful and it is difficult to argue with a sub-£130 price tag.
Hudl 2 design
Anyone who took a look at the first Hudl will notice that the Hudl 2 is decidedly better looking. While the original Hudl had a childish look and feel, the Hudl 2 is far more grown up. Tesco clearly learned a lot from its first foray into the word of Android tablets and its second piece of hardware is a more svelte and slender.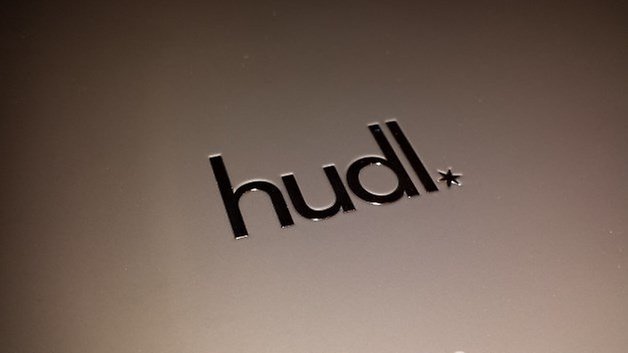 The color palette has been expanded from four to eight options which increases appeal – even if some of the name are rather irritatingly cutesy: Jazzy Blue, Zesty Orange, Slate Black, Rocket Red, Tropical Turquoise, Dreamy White, Perky Purple, and Bubblegum Pink.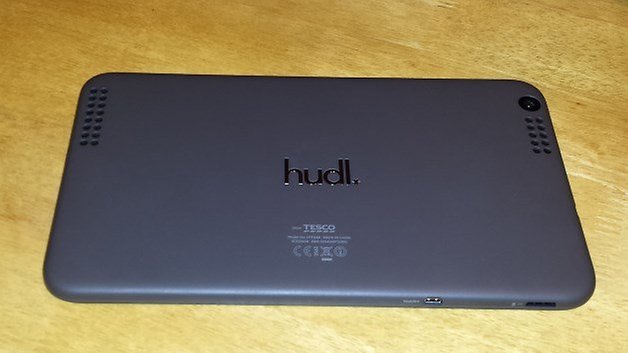 The rubberised body gives the tablet matte good looks – depending on your choice of color! – and it also helps with grip. On the downside, the finish means that it is rather prone to showing off fingerprints which cannot be easily removed with a quick shine. The finish is very similar to last year's model but the tablet as a whole has a more upmarket feel to it. The border round the screen has shrunk, the device is slimmer, and there has been a bit of reorganization since last time.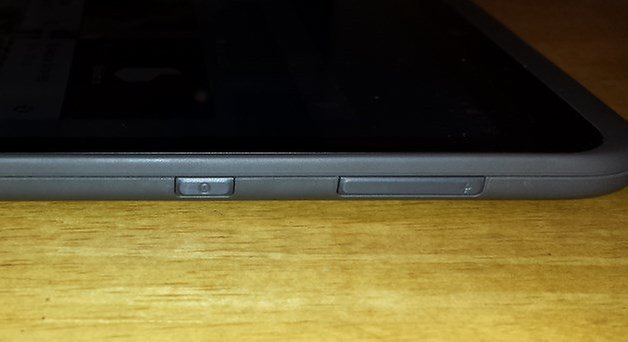 While the original Hudl was designed primarily for use in landscape mode – as indicated by the presence of the camera on the long edge and the power button on the short side – this time, there is more of an emphasis on portrait mode. The camera is on the short edge and power button on the short side for portrait usage, but on the rear the stereo speakers are to be found on either side when flipped to landscape mode – ideal for watching movies and playing games.
Hudl 2 software
When looking at the Tesco Hudl 2 software, there is an element of tweaking from Tesco, you are essentially delivered a stock Android (4.4.2 in this case) experience. With a screen that is slightly larger than an iPad Mini, the bright 8.3 inch tablet lends itself to a range of activities. From browsing the web and reading books to playing games and watching movies, the jump in screen size from last year's model is both noticeable and welcome. The extra size also means a jump in weight, and the Hudl 2 now tips the scales at over 400g. Should the HD display prove slightly too small for certain things, there's an HDMI port so you can connect to a larger screen.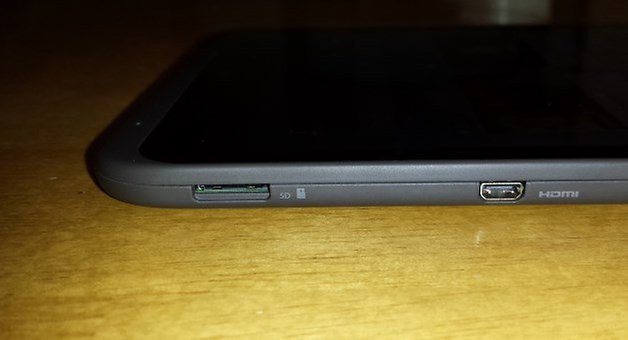 Coming from Tesco, it should come as no surprise that there are a number of Tesco-specific apps pre-installed. Widgets provide access to online shopping, your Tesco account and streaming from BlinkBox.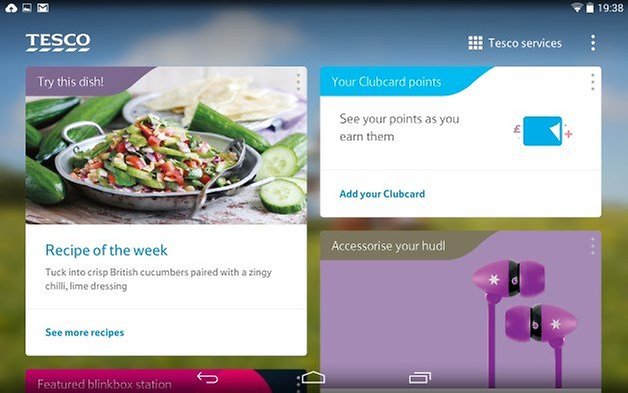 The original Hudl featured a dedicated soft button to access Tesco products, and this is also present here. If you bank with Tesco, get your broadband through the supermarket or use other services offered by the company, they can all be easily managed from the same place.
There's no option to remove the Tesco apps, but there's nothing to stop you from installing a launcher of your own if you would prefer them to take more of a back seat.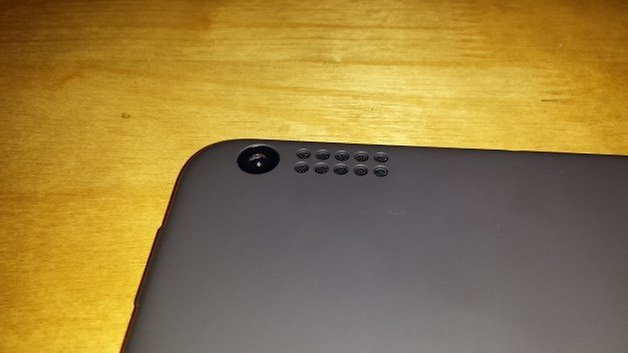 The cameras are functional, but nothing out of this world. The rear-facer is fine for a few quick snaps here and there, but it's certainly not going to become your primary camera – not that it is trying to. The lack of flash causes issues if you try to take photos in low light conditions. The front-facer is of even lower quality, but it's fine for video chats if you don't set your hopes too high.
The Hudl 2 is, generally speaking, fairly swift. It handles most games with issue but there were, oddly, occasional periods of slowdown when browsing the web or using Tesco's own apps.
Kid friendly
This is very much a family oriented tablet. There's enough grunt to keep more demanding power users happy – even if storage is rather on the low side – but the tough design and easy-grip finish means it's suitable for younger users as well. When it comes to children, Tesco has gone to town.
As well as producing a range of cases and accessories that will appeal to kids, there is also an impressive parental control feature. This can be used to tailor the Hudl 2 for different age groups, placing limits on the apps and games that can be used, and even how long the tablet can be used for.
The first Hudl sold incredibly well, and Tesco deserves similar success with the Hudl 2. It's a good all-rounder that will appeal to lots of people for different reasons. For the tablet newcomer, this is great price for a decent-sized device, while for the more seasoned Andoider it's a great second tablet. If you're in the market for a cheap and cheerful backup tablet to go travelling with – you might not want to risk your favorite, more expensive tablet on the beach for instance – this is a great option.
Any parents who find they are being pestered by their children for an Android tablet should find it suitably affordable. As the Hudl 2 is hitting the shops just before Christmas, this is sure to be found under many trees this year. Few people unwrapping it are going to be too disappointed with it.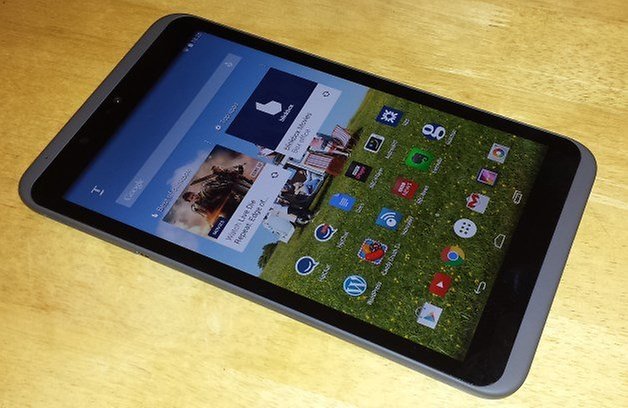 'Budget' can often be seen as a dirty word. This is undoubtedly a budget tablet, but rather than making it one to avoid it actually works very much in the Hudl 2's favour. There were 750,000 Hudl 1 sales, and it would be very surprising if that figure wasn't surpassed by the Hudl 2.
Hudl 2 battery
It's not all good news. Tesco doesn't reveal the capacity of the battery used in the Hudl 2, but quotes a maximum life of 8 hours. This does seem to be another area in which savings have been made as the battery does drain rather quickly. The extra screen may be taking its toll here, and it's something to bear in mind if you plan to take the tablet travelling with you.
Hudl 2 technical specifications
129 GBP sounds like a great price for just about any tablet, but of course specs are important. The most obvious change from first to second generation is the jump in screen size – we've gone from 7" to 8.3". As you would expect, there is a corresponding boost in resolution. At 1,920 x 1,200, things look good, allowing you to watch HD movies in all their glory. If you are watching movies, there are two pleasingly beefy speakers on the rear that kick out sound at a more than acceptable volume and quality.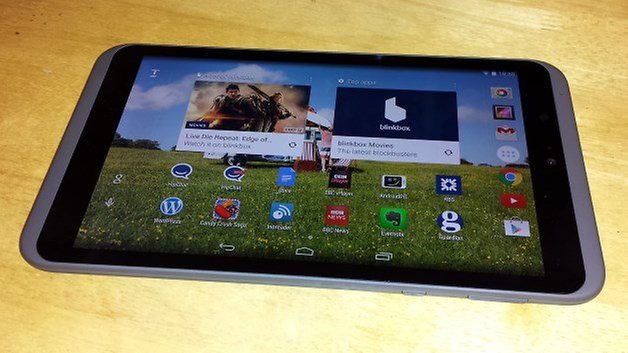 The 5MP rear camera and 1.2MP front-facer might not sound especially impressive, but they get the job done. Remember, at this price point it is necessary to cut a few corners here and there. There is just 16GB of onboard storage, but a microSD card slot – irritatingly open to the elements at all times – can be used to expand this by up to 32GB.
Tesco Hudl price and availability
Regarding the Tesco Hudl 2 release date, it first appeared on the scene at the end of September 2014, and was available for purchase shortly thereafter. You can buy it on the Tesco website for 129 GBP. As mentioned above, it comes in a multitude of colors too: Jazzy Blue, Zesty Orange, Slate Black, Rocket Red, Tropical Turquoise, Dreamy White, Perky Purple, and Bubblegum Pink.
There are a bunch of fun cases as well.
Final verdict
This is not a powerhouse of a tablet, but it's hard not to like it. There's just no arguing with the price, and while the Hudl 2 may not be a cutting edge device, you do get a great deal for your money. It's going to be a bit of a let-down for anyone looking for a more serious gaming device, but that's really not the point of the Hudl 2. It makes no pretence about being anything other than what it is – a great value, robust device that is the best in its class. If the already low price is not enough to tempt you, Tesco also throws in what it calls a 'book of treats' that gives £60 worth of savings off various Tesco products and services.
Take away the Tesco branding and cover up the Hudl logo on the back, and you'd be forgiven for thinking that this was a tablet from a big-name manufacturer. The device is a great achievement, managing to hit the sweet-spot between cutting back to keep costs down and delivering the performance users demand.