TCL Plex review: a promising debut for the brand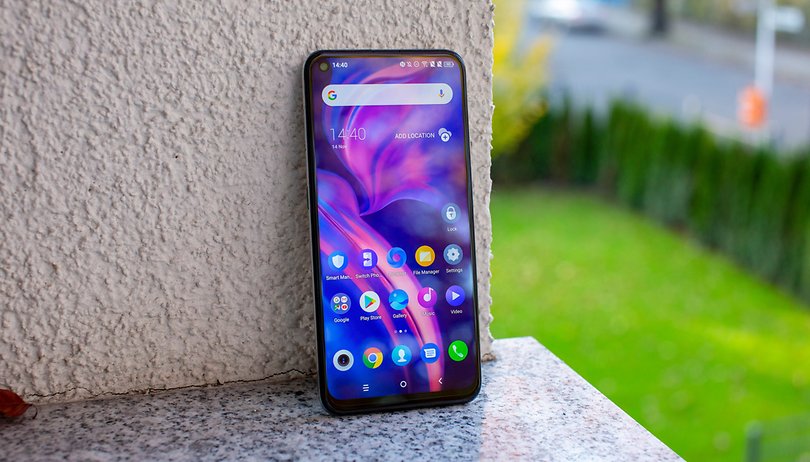 It was at the IFA 2019 that TCL, a Chinese manufacturer famous for its TVs, decided to launch its first (kind of) smartphone. While the company used to use its Alcatel and BlackBerry subsidiaries, it is now entering the smartphone market under its own brand name. The TCL Plex is, therefore, the first smartphone in its history. We've been testing it. Here's what it's all about.
Good
Lovely display

Strong battery life

Lots of camera options
Bad
Sluggish performance

Average camera quality

Still on Android 9
A mid-range smartphone
For its first smartphone, TCL does not target the high-end market. The Plex will be available for sale at a price of €329 from October 2019. Two colors will be available: white and black. You can buy the Plex directly from TCL online.
It's all about that large display
Aesthetically, TCL's first smartphone has no special features, at least at first glance. Its design, which combines metal and glass, is quite classic and features a 6.5-inch Full-HD LCD screen at the front (19.5:9 ratio), and like the old Alcatel models.
The handling is rather comfortable. However, you will need to use both hands to operate the smartphone for ease of use, due to its size. The build quality overall is really rather nice and the Plex feels a lot more expensive than it actually is. It's quite weighty at 192 grams but in a reassuringly sturdy kind of way, rather than in a bulky kind of way.
There are a couple of nice tropes here that are hard to find on a smartphone that has this premium look and feel these days too, such as a 3.5mm headphone jack and a traditional square-shaped fingerprint sensor on the back.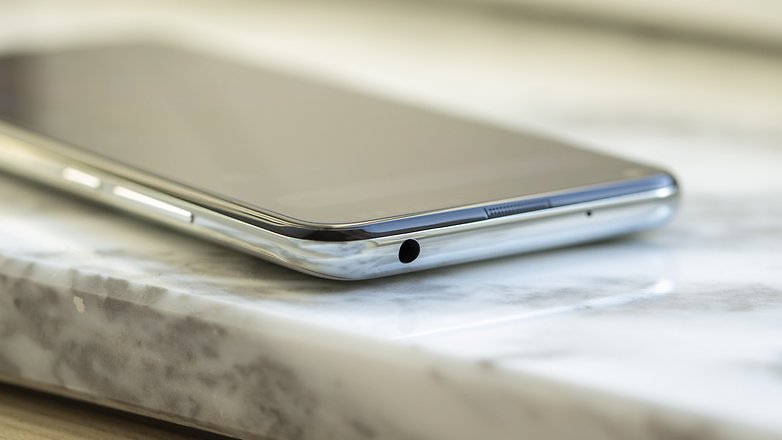 One thing I do really like about the design of the Plex is the special button on the left-hand side of the device. It's like a Bixby or Google Assistant that we've seen on Samsung and Nokia-branded smartphones. However, you can configure this button to either start an application or activate a smartphone feature of your choice. TCL calls it the Smart Key and you can set it up to trigger three different actions via a single press, double press, and long press. Assignable actions include launching the camera, taking a selfie, scanning a QR code, launching Google Assistant, taking a screenshot and even launching the software's optimization tool.
NXTVision technology brings the display to life
Like the Samsung Galaxy S10s, there is a hole punch in the screen, this time at the top left. TCL is calling this the 'Dotch'... we'll just leave that there, shall we.
As the brand is renowned for the quality of its displays (like Samsung and LG, TCL manufactures its own panels), the screen is undoubtedly the star of the show here and is essentially the main selling point for the smartphone. That's not hugely surprising given the brand's reputation in the TV business.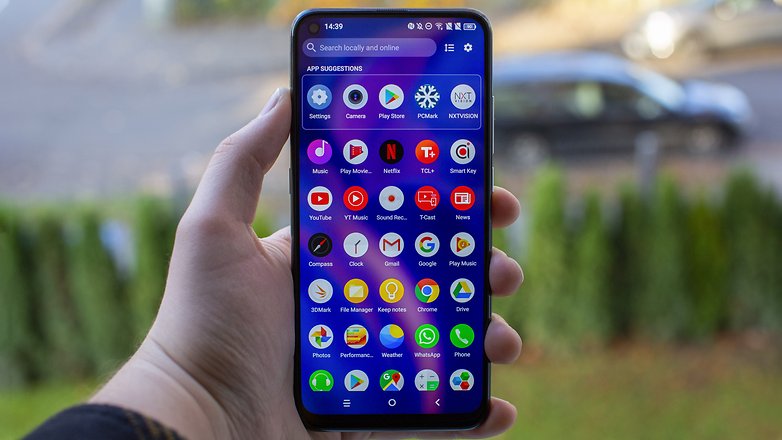 The display a large 6.53-inch IPS LCD offering a resolution of 1080 x 2340 pixels (395ppi). The bezels are slim all around the display and the hole punch is small enough to go relatively unnoticed. TCL has thrown in a few extra features to make the display stand out from others it is competing against in this price bracket. The display benefits from "NXTVision" technology. It's designed to optimized visuals in real-time so that colors pop. The brand also claims it has improved clarity via special 2D edge enhancement. There's also an Adaptive Tone feature that adjusts color and brightness automatically to your environment.
I have to admit it's all pretty impressive. The display is razor-sharp and contrasts are striking. The smartphone is able to convert SDH videos to HDR. The result of this NXTVision technology could be even more stunning on an AMOLED screen, perhaps, but we'll have to leave that as a fantasy for now.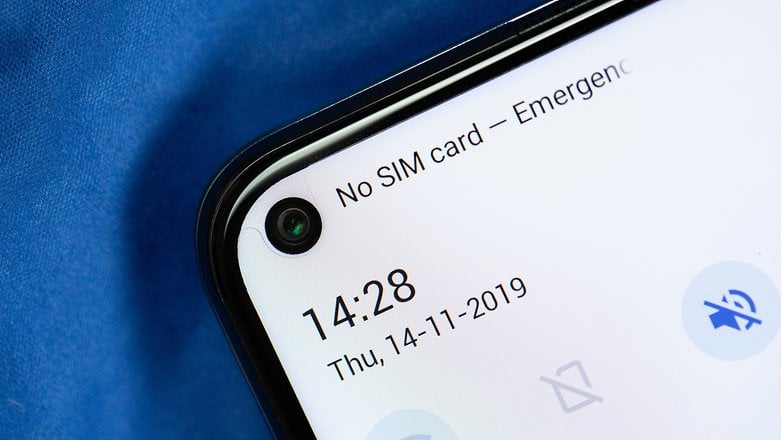 New TCL UI interface
You can expect very good optimization with the manufacturer's new TCL UI interface. Our test device was running version 1.0.1A.A.U. It is based on Android 9 Pie.
The version is very similar to stock Android with round icons but differs in its menus and application drawer. Some of this is very original, in particular, the arrangement by floors and the automatic organization of applications by function. You can organize your apps by name, which looks very similar to a classic app drawer, or by label, usage, installation, icon color or category. It's a little daunting at first, but I particularly like organizing apps by color.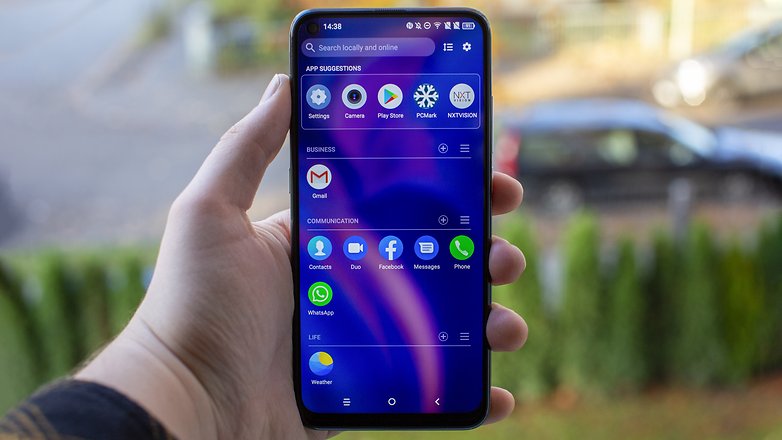 There is a bit of an overload of useless "apps" which can clog up your home screen. The shortcut icon for locking the display, for example, stands out as one of the most pointless additions. You can remove it from the home screen, but you can't delete it from the app drawer.
Qualcomm Snapdragon 675 and 6GB of RAM
Under the hood, this TCL Plex features a Qualcomm Snapdragon 675 processor coupled with 6GB of RAM and 128GB of internal storage. Memory can be expanded by microSD card to 256GB. The Snapdragon 675 is manufactured using an 11nm process and is the same processor that's in the Galaxy M40, the Redmi Note 7 Pro and the Moto Z4. So we're not exactly talking high-end here or even upper end of the mid-range.
As you can see from the benchmark results below, the Plex is not exactly pulling up any trees in terms of performance, but for the price of this device, it is also not falling behind the competition too much.
TCL Plex Plus benchmarks comparison
| | Honor 9X | Moto G8 Plus | TCL Plex |
| --- | --- | --- | --- |
| 3D Mark Sling Shot Extreme ES 3.1 | 890 | 1080 | 934 |
| 3D Mark Sling Shot Volcano | 932 | 1044 | 1042 |
| 3D Mark Sling Shot ES 3.0 | 1150 | 1745 | 1611 |
| 3D Mark Ice Storm Unlimited ES 2.0 | 16463 | 23075 | 22637 |
| Geekbench 5 (Single / Multi) | 322 / 1348 | 315 / 1398 | 489 / 933 |
| PassMark Memory | 11875 | 12724 | 25584 |
| PassMark Disk | 58355 | 57779 | 75735 |
In terms of everyday usage, I did feel a fair bit of slow down when using the TCL Plex. Part of the problem is that the display is so pleasant to look at, that any stuttering in the software instantly breaks the immersion. Other smartphones in this price bracket get away with these performance issues because the display quality is often not as vibrant as this one. I'm not basing this on any objective research, that's just how it feels when you hold and use the TCL Plex daily.
Super Bluetooth for silent discos
The TCL Plex is an excellent mid-range phone for audio lovers. Not only do you get a 3.5mm headphone jack, but there's some cool Bluetooth technology in here too. TCL is calling it Super Bluetooth, and it allows you to connect up to four pairs of Bluetooth headphones or four Bluetooth speakers at once. You could basically run your own mini silent disco from your smartphone! It works well, too, with little drop-off in sound quality.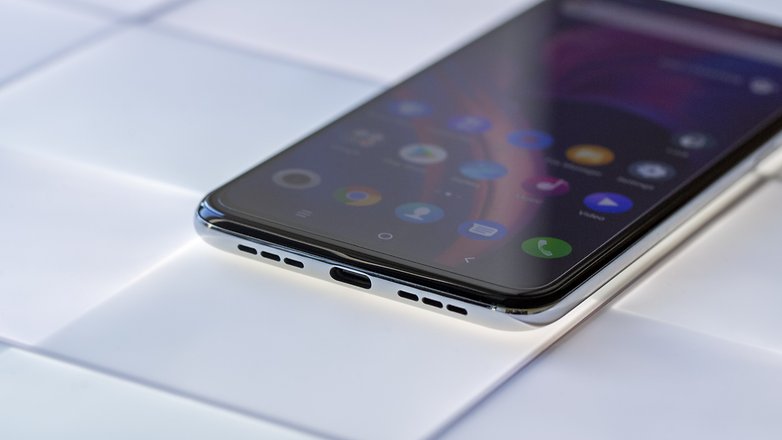 A triple camera approach
On the camera side, TCL wanted the Plex wanted to stand out from the other smartphones going for around 300 bucks by offering a triple camera, although whether or not offering a triple camera is enough to catch the eye these days is questionable, even in this price range. The camera setup is as follows:
A 48-megapixel Sony IMX582 main sensor (f/1.8 aperture)
A 16-megapixel Samsung S5K3P9 ultra-wide-angle sensor (123-degree field of view)
A 2-megapixel sensor dedicated to night videos
The selfie camera is a 24-megapixel (f/2.0) which can also shoot video at 1080p at 30 fps. There's also a cool Light Trace mode that allows you to capture the flow of city light or draw light paintings in the dark, just like you do with a sparkler on Guy Fawkes Night in the UK. Finally, there's a night video mode thanks to the third sensor which allows you to capture videos in extremely low light conditions.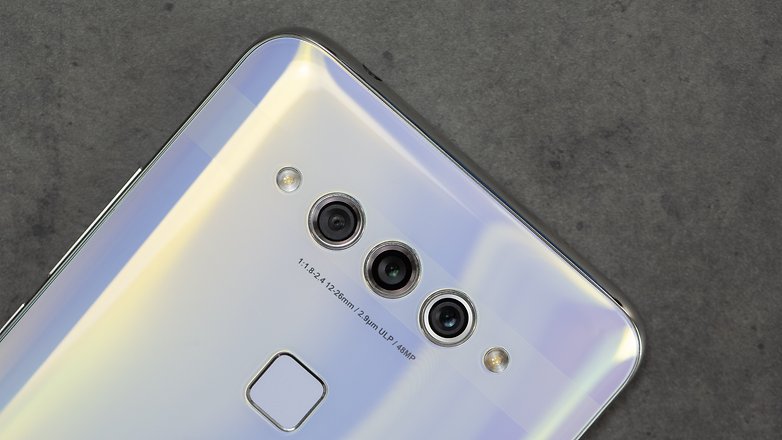 The Sony IMX582 sensor provides good results for a simple point-and-shoot smartphone camera. The wide-angle lens is a lot of fun and will suit most users, and I didn't really feel the lack of a telephoto lens when using the Plex as my daily phone. I was particularly disappointed with the low light shots though. The night photos I took were just absolutely full of noise, to the point of being unusable. Even at this price point, other more established players are doing a lot better.
There's a really curious setting in the camera app which I have not seen before. You can view what all three lenses can see in a weird live triple split-screen view. The purpose of this is not really clear, but you can at least get a quick over of how the three lenses frame the shot and then choose which one you want to use.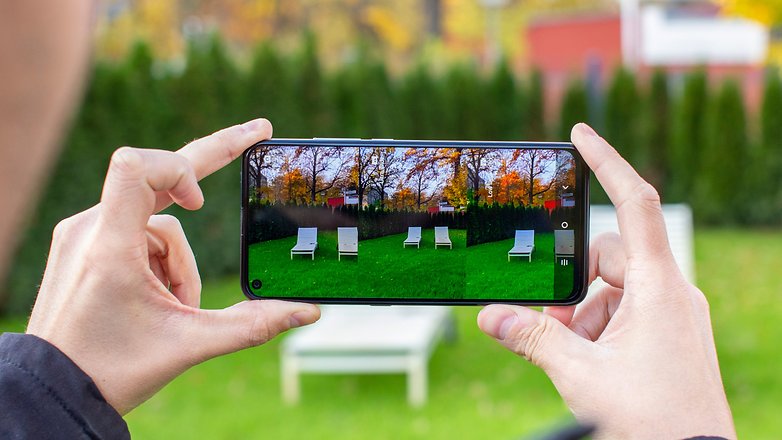 Easily a full day of battery life
The Plex smartphone houses a 3,820 mAh battery that is compatible with fast charging. TCL says it takes 32 minutes to recoup 50 percent of battery life, and to be fair it does. It takes about an hour and a half to charge from zero to 100 percent. Charging is done via USB-C.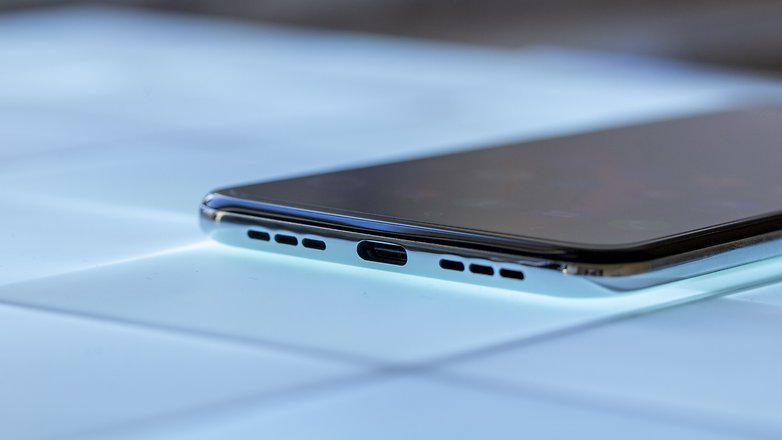 I was expecting that display and all of its tricks to really hurt the battery life but TCL has managed to alleviate the drain by not only including a decent-sized battery in the Plex but by offering lots of optimization tools that are easily accessible. Now I'll admit that I am a bit of an addict for these kinds of features when they are baked into a UI or launcher, often obsessively optimizing almost every time I put the phone down, but I was able to get a day and a half out of the TCL Plex on a regular basis. The PC Mark battery test that we run on devices returned a result of almost 10 hours, which is rather good.
TCL Plex technical specifications
Final verdict
While at first glance the TCL Plex does not seem to stand out from the competition, with the possible exception of shooting videos in low-lighting conditions, this smartphone shows the strong ambitions of the Chinese manufacturer. After the television market, where the brand is increasingly popular, TCL has now set its sights on the smartphone market and it has done a pretty good job here.
The display is, as expected, the star of the show and the rest of the device does feel a bit inferior. That said, for the price TCL is asking for here, the Plex is still a solid mid-range smartphone and it looks and feels more premium than some of the plastic competition on the market.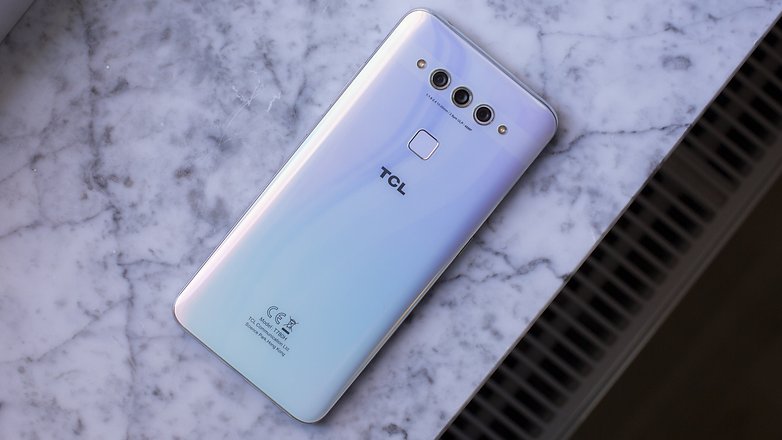 It's nice to see TCL take this leap, and I'm eagerly awaiting what the brand can do with smartphones in the future. I wouldn't be surprised at all to see screen innovations coming from this manufacturer in the next couple of years. Did I hear somebody say 'foldable'?