82% of Bosses Say that Skills Are more Important than Qualifications at Work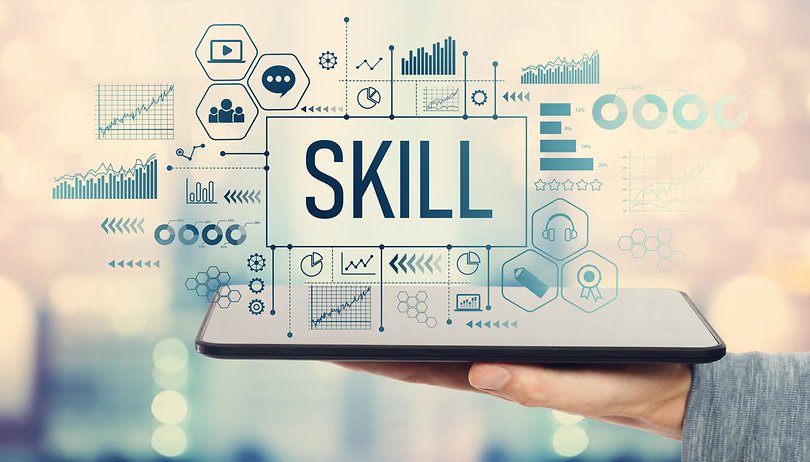 What makes a suitable candidate? Even before the pandemic set in, there was a paradigm shift taking place whereupon prospective employers, recruiters and headhunters, were focusing on a candidate's applicable skills and acumen, over their qualifications and experience.
In the current landscape, relevant degrees are more common than ever, meaning a prospective hire's potential needs to be gauged elsewhere.
According to a recent global study carried out by Salesforce, 82% of business leaders believe that skills are more important when evaluating a potential hire, while just 18% agree that degrees and industry-specific qualifications should take precedence.
There's no debating the discrepancy there, but there's a delicate balance. Hiring a person strong on skills but low on experience can promote innovation, increase performance and help boost diversity, while selecting highly experienced candidates can bring a safe pair of hands into a team.
Each vacancy is different, and a wise leader will know which choice is the right one––in any case, 98% of leaders believe the shift to skills-based hiring provides business benefits.
In the case of skills-based hires, the same survey reveals a discrepancy between skills companies are seeking, and those currently used by the workforce. Four out of five workers report using digital skills in their day-to-day work.
These largely include collaboration technology, digital administration and project management tools. In contrast, the most in-demand skills are among the least common among workers, and the least used in day-to-day roles; these include artificial intelligence acumen and coding/app development.
Yes, there it is again––generative AI. Once again proving itself as the topic of 2023, the survey results show 60% of individuals are excited about the prospect of using generative AI in some capacity in their job.
This figure is significantly higher than those worried that the technology will replace them (42%). Additionally, a majority of companies worldwide (67%) are exploring ways to incorporate AI into their daily operations.
So then, if we have employers on one side who want improved digital skills among their workforces and new hires, and teams who are lacking in those skills but keen to learn, what can be done?
Here are some tips for how to strengthen your digital skills to boost productivity and employability in the long term:
1. Take free online courses
The skills vs experience debate is centered on qualifications, but that doesn't mean constant learning is key to upskilling. Whether it's coding, digital marketing, design, SEO or another topic, there are many avenues to explore that can help you build new skills quickly––if you're willing to put the time in.
Naturally, you should always research the source first to ensure what you're getting is authentic.
2. Shape your online presence
Social media is a part of everyday life at home and in the workplace, but only a fraction of users go the extra mile to make their profile a true digital snapshot of themselves.
Whether it's color schemes and a content calendar on Instagram, or a hyper-detailed LinkedIn, building your social media page will encourage you to fan out and pick up new skills that will help you get the best out of your online presence, and will boost your potential among prospective employers.
3. Follow tech trends and embrace them in real-time
One can't be expected to upskill in relevant digital areas without knowing where the most valuable trends are coming from. In the news, social media and even word of mouth, a keen instinct can help you see where the next big step are set to be taken
4. Blaze a trail
If you feel like your workplace could be improved by ongoing digital transformation, be the change you want to see. Take what you have learned above, and demonstrate just how valuable new digital skills can be; in time, your employer will embrace them too.
Seeing the road ahead is a key skill in itself, so if you feel your talents could be put to better use with a change in position, here are some standout vacancies on the NextPit Job Board.
Adobe has many vacancies across the United States, including the role of Machine Learning Engineer for its vast data platform. All roles at Adobe are concerned with improving UX across its suite of creative and design products, and in this role is no different. You will collaborate with clients, architects, product management, and work with an engineering-focused, iterative team to build and establish product requirements, SDKs and more.
Netflix wants successful applicants to "come do the best work of your career", with many roles available, including Data Scientist. In this role, you will be tasked with helping transform the global streaming platform to serve its diversifying product offering. In the role, you will be pivotal in uncovering opportunities, influencing decisions and informing the future direction of the technology through experimentation and collaboration.
Bloomberg is seeking a Software Engineering Team Leader - Platform Security in New York. You'll be responsible for building the foundational tools and technologies to enable Bloomberg to deliver its products and services securely. Some core focus areas include data encryption and secrecy, strong authentication frameworks, next-generation resource access in a hybrid work environment, and security detection and analytics using data technologies.
Start your job search today via the NextPit Job Board
---
This article was written by Doug Whelan.