Samsung Galaxy S7 vs Galaxy S7 Edge comparison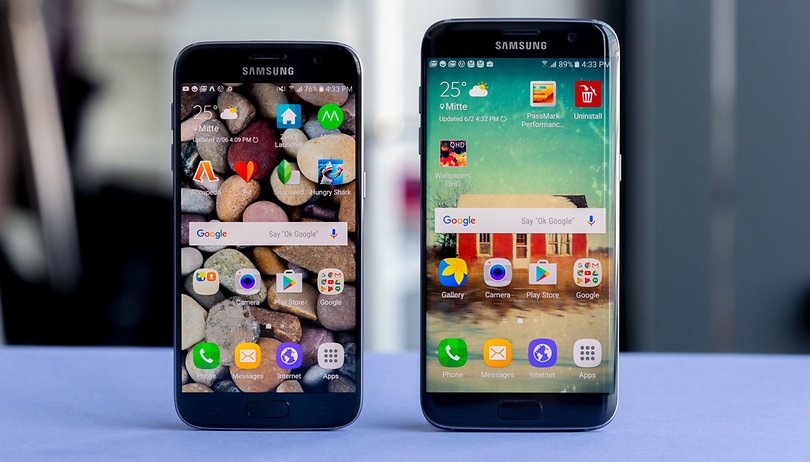 The Samsung Galaxy S7 and Galaxy S7 Edge are – in the view of the AndroidPIT – the best Android smartphones you can currently buy. They're so equally matched that they both stand proudly together atop the podium. But you're probably only going to buy one, so which should you choose? Find out in our Galaxy S7 vs Galaxy S7 Edge comparison. NEXTPITTV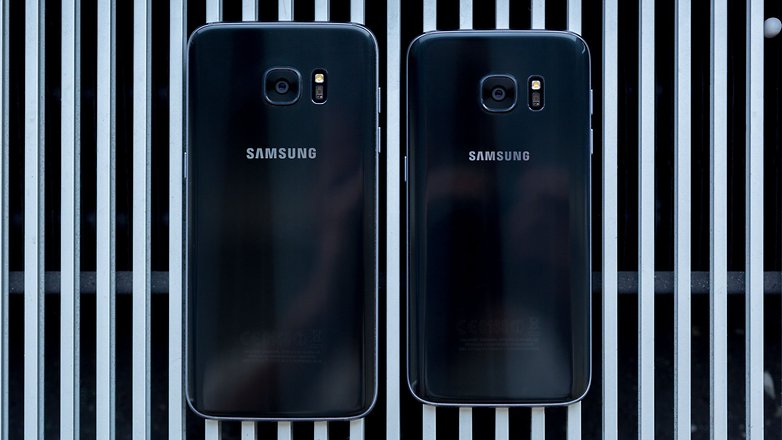 Samsung Galaxy S7 vs Galaxy S7 Edge comparison: Design
Both the Galaxy S7 and S7 Edge make use of an aluminum body with a protective coating of Gorilla Glass 4 slapped on the front and rear. These handsets feature the same sensors and buttons, and both are water resistant and support microSD cards, but there are two significant differences in design: the dimensions and the display.
The Galaxy S7 Edge is taller and wider at 150.9 x 72.6 x 7.7 mm and has a 5.5-inch curved display. The Galaxy S7, meanwhile, houses a 5.1-inch flat display and measures 150.9 x 72.6 x 7.7 mm.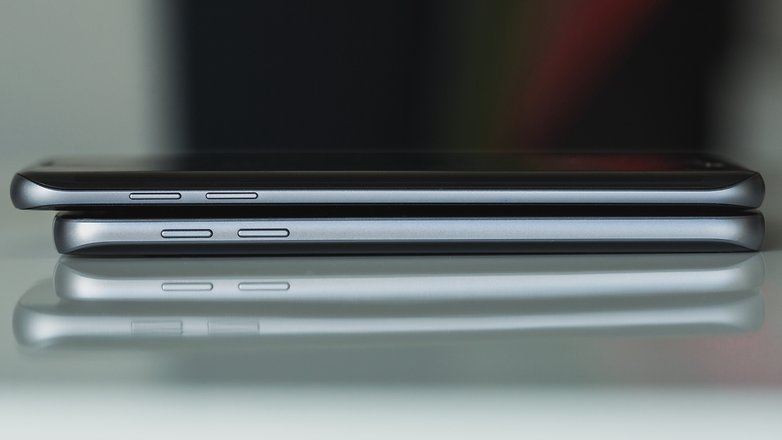 Despite its larger size, the Galaxy S7 Edge is only fractionally heavier (five grams): it's difficult to even discern this weight difference when holding them in each hand.
Physically, the S7 Edge may be the most desirable because curved smartphone displays are less common – it's a rarity – but it's the less comfortable phone to hold.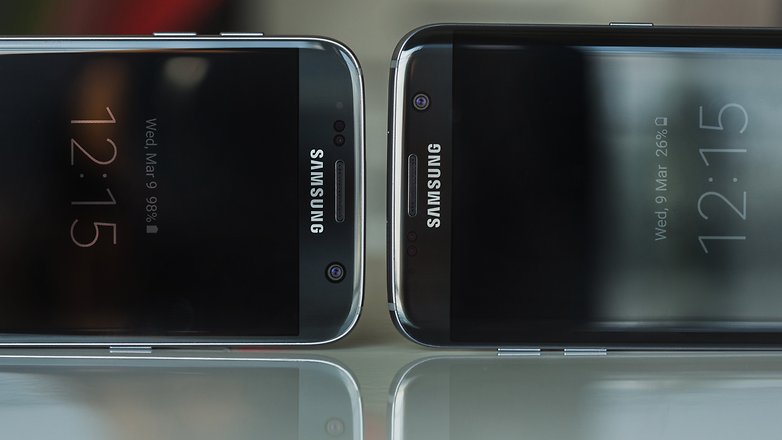 The curves on the S7's rear help it to the snuggle into the hand, while these are less pronounced on the S7 Edge: the S7 Edge actually feels more comfortable to hold when it's face down in the palm, which is unfortunate, given that no one holds a phone this way. The aluminum band surrounding the S7 is also wider than the S7 Edge, meaning it's less sharp.
Ultimately, there isn't a clear winner on design. The Galaxy S7 Edge will appeal to those who prefer larger displays, while the S7 will be favored by those who wish for a smaller, more comfortable handset.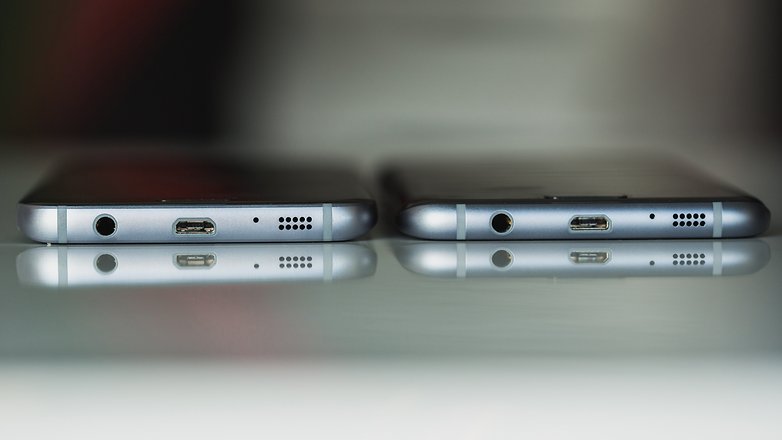 Samsung Galaxy S7 vs Galaxy S7 Edge comparison: Display
Both the Samsung Galaxy S7 and Samsung Galaxy S7 Edge have QHD (2,560 x 1,960 pixels) Super AMOLED displays with pixel density being greatest, naturally, on the smaller Galaxy S7. But the differences in fidelity are slight.
The disparity in saturation and brightness between the two handsets is also small, but can be seen in a side-by-side comparison. The S7 has marginally more saturated colors, while the S7 Edge is slightly brighter. Truthfully, it's barely noticeable with flat color – in video, even less so.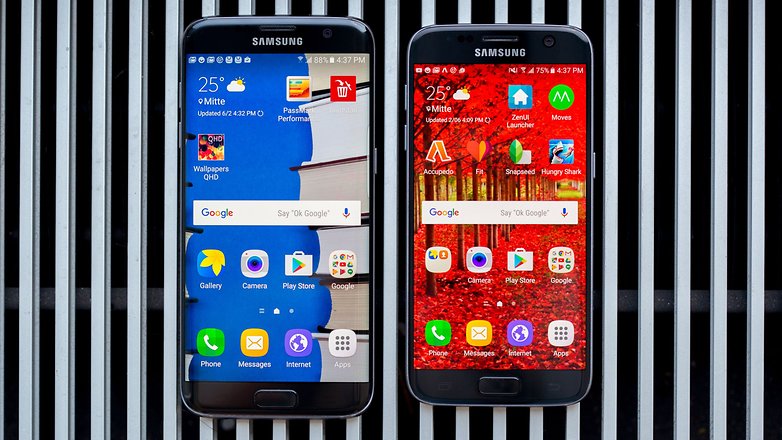 The big question, then, is whether the curved nature of the display adds anything to the viewing experience. Put simply, it doesn't. The bezels seem fractionally smaller because they bend away from you, but this is basically the only – and very minor – advantage offered by the curves.
The Samsung Galaxy S7 Edge's sloping sides can, however, be used to open shortcuts to favorite apps and contacts, or display news, weather information and more (discussed further in the software section).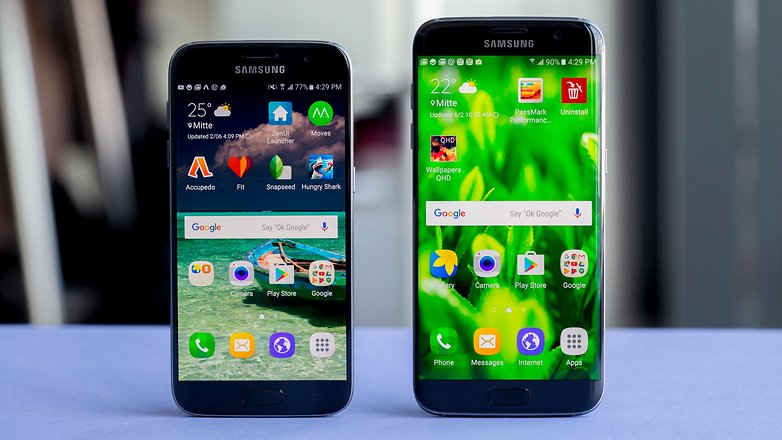 Thus, the S7 Edge display has additional functions – and its size makes it better for typing – but purely from a media-viewing standpoint, there isn't much between these two phones: they both look fantastic. In the end, the S7 Edge may only be superior if you value its size – video content tends to look more impressive when it's big.
Samsung Galaxy S7 vs Galaxy S7 Edge comparison: Software and performance
The S7 and S7 Edge run Android Marshmallow with Samsung's TouchWiz interface. It's a less aggressive TouchWiz than in previous years: Samsung has reigned in the number of unnecessary apps that are forced upon you and it's a pleasure to use.
The software on the phones is identical but for one area: Edge screen. This menu is exclusive to the Galaxy S7 Edge and holds options for features like edge lighting which lights up the screen edges during an incoming call, and edge panels, which allow shortcuts to certain apps and contacts to be accessed via a sliding menu on the screen's edge.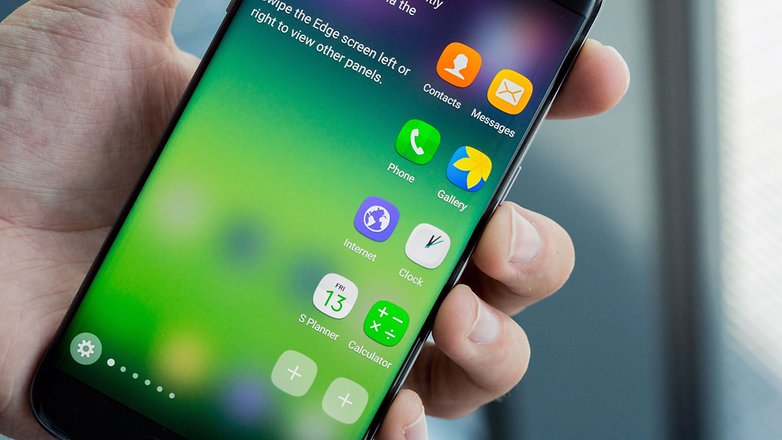 These sliding panels are one of the main selling points of the Galaxy S7 Edge, but the curved display isn't actually necessary to use them.
What I mean is, even though these functions are available only on the S7 Edge, the curved display simply means that it's easier to open the sliding menu: there's no reason this software couldn't appear on other phones with flat screens. Edge feeds, which shows a scrolling line of updates across the display curve, would also work on a flat phone, you'd just have to move your head slightly to see it clearly while lying down (which is the intention). This really calls into question the value of the sloped display.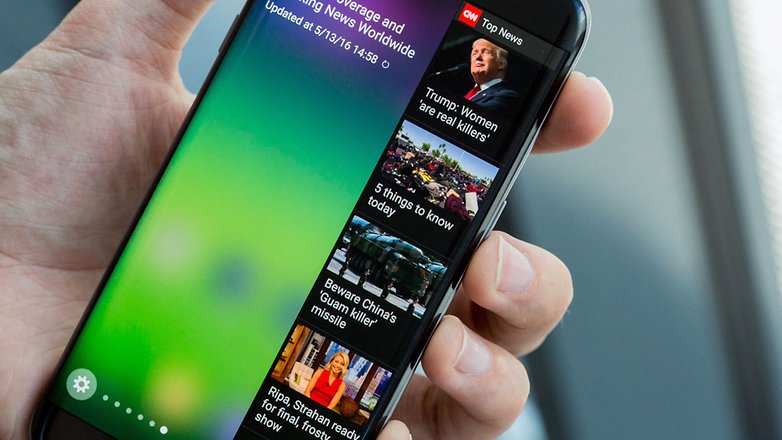 This is true of almost all of the software features, with the exception of edge lighting, which wouldn't work on a display that doesn't curve. That said, edge lighting is silly. The benefit of seeing a color and knowing which contact is calling you is practically worthless: you can see the contact calling you on the screen when a phone is face up.
As for the other features, the shortcuts might be handy, but they're not essential, and the additional Edge panels don't add functionality that you couldn't get from using an app.
It's disappointing, but the features that the Galaxy S7 Edge adds are simply not worth paying a premium for.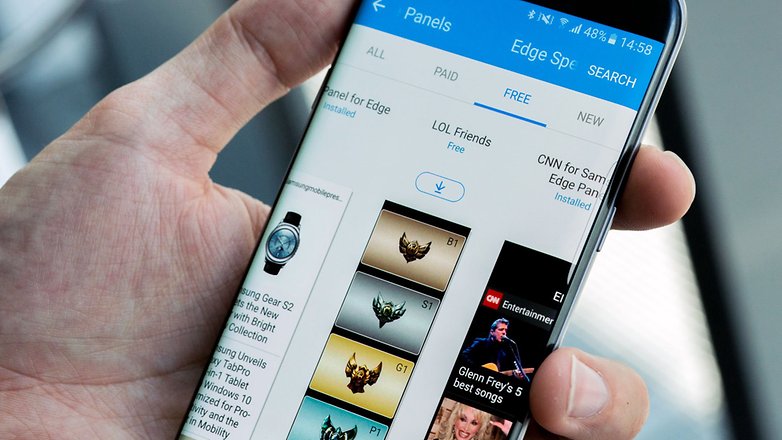 Performance-wise, these phones are super fast and almost impossible to tell apart. We had the Exynos 8890 version of the Galaxy S7 as our test device and it's the same processor as you get in the S7 Edge. There is a Snapdragon 820 version of the S7 said to deliver inferior performance to the Exynos 8890, but we couldn't put this to test ourselves.
Samsung Galaxy S7 vs Galaxy S7 Edge comparison: Battery
And this is where things swing in the Galaxy S7 Edge's favor. Thanks to the larger size, Samsung was able to pack a larger battery in the Edge version, it holds a 3,600-mAh cell compared to the 3,000-mAh battery in the Galaxy S7.
This is a 20-percent-larger battery and though it means the S7 Edge has the better battery life, it doesn't always mean "the Galaxy S7 Edge lasts 20 percent longer in standby": this depends heavily on how the phones are used.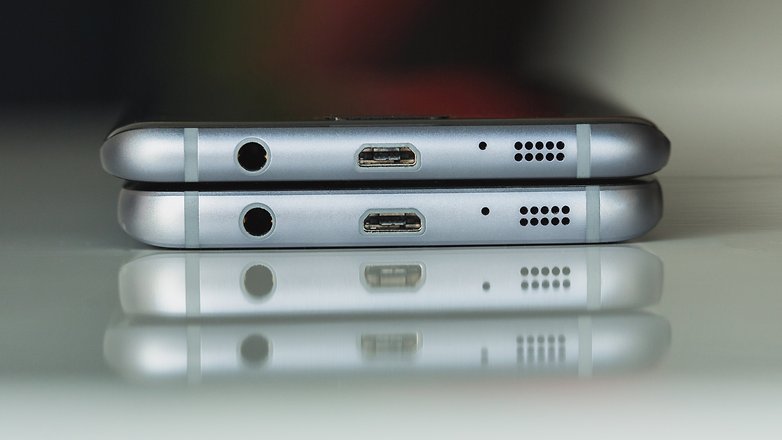 That said, despite its larger screen area, the S7 edge has the best battery life. It's not a huge difference – the S7 Edge battery decreases by around 18-19 percent for every 20 percent that the Galaxy S7 goes through – so it may not matter so much when you charge your phone every day. Both S7 and S7 Edge offer superior battery life to most competing Android handsets, though.
Samsung Galaxy S7 vs Galaxy S7 Edge comparison: Camera
The camera features found on these phones are identical: 12 MP rear camera with f/1.7 aperture, phase detection autofocus and OIS, while a 5 MP camera with f/1.7 aperture can be found on the front. Both rear and front-facing cameras provide outstanding photo quality.
Video playback may look more impressive on the larger display of the S7 Edge, but the camera processing quality and images produced are the same on the S7. The way in which the camera handles feels comfortable on both phones despite size differences.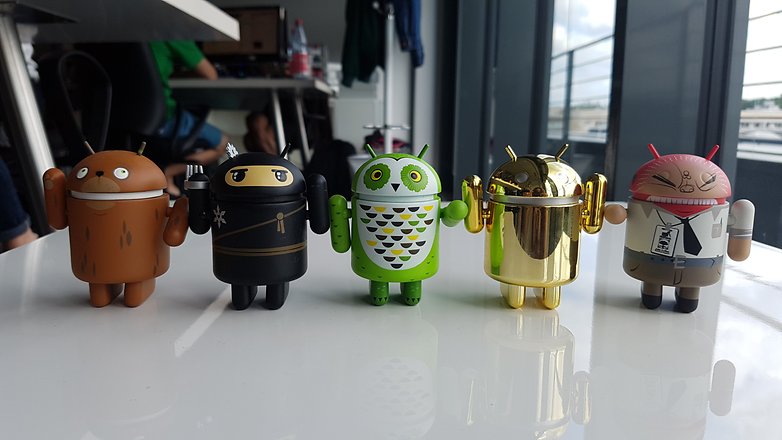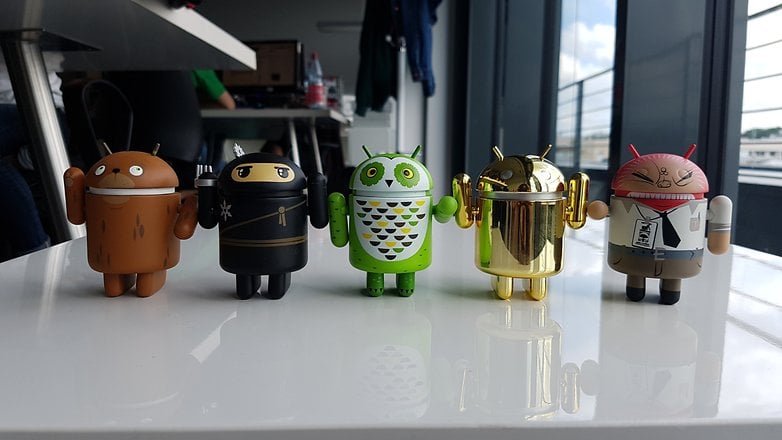 Samsung Galaxy S7 vs Galaxy S7 Edge comparison: Specs
Samsung Galaxy S7 vs. Samsung Galaxy S7 Edge technical specifications
Samsung Galaxy S7
Samsung Galaxy S7 Edge
Dimensions:
142.4 x 69.6 x 7.9 mm
150.9 x 72.6 x 7.7 mm
Weight:
152 g
157 g
Battery size:
3000 mAh
3600 mAh
Screen size:
5.1 in
5.5 in
Display technology:
AMOLED
AMOLED
Screen:
2560 x 1440 pixels (577 ppi)
2560 x 1440 pixels (534 ppi)
Front camera:
5 megapixels
5 megapixels
Rear camera:
12 megapixels
12 megapixels
Flashlight:
Dual-LED
LED
Android version:
7.0 - Nougat
7.0 - Nougat
User interface:
TouchWiz
TouchWiz
RAM:
4 GB
4 GB
Internal storage:
32 GB
64 GB
32 GB
64 GB
Removable storage:
microSD
microSD
Chipset:
Samsung Exynos 8890
Qualcomm Snapdragon 820
Samsung Exynos 8890
Number of cores:
8
4
8
Max. clock speed:
2.6 GHz
2.15 GHz
2.3 GHz
Connectivity:
HSPA, LTE, NFC, Bluetooth 4.2
HSPA, LTE, NFC, Bluetooth 4.2
Samsung Galaxy S7 vs Galaxy S7 Edge comparison: Price and conclusion

The Galaxy S7 price is currently set at $605 and the S7 Edge costs $706.99. Is the Galaxy S7 Edge with its curved display worth the extra hundred dollars? I don't think so.

Somehow, this comparison isn't about buying a curved display or a flat display: it's about buying a big handset or a small handset. The edge display adds little-to-nothing to the phone in everyday use, though an argument can be made for it having a more interesting look.

But, the S7 Edge has a bigger display and its battery life is better, which makes the decision more about whether you want a smartphone or a phablet. If a big display and battery are the features you care about, and you don't mind paying $100 more, buy the S7 Edge.

My preference is the Galaxy S7. It's smaller, it costs less, it feels more comfortable and it's less gimmicky. There you have it.

Which do you prefer: the Galaxy S7 or the Galaxy S7 Edge? Let me know in the comments.