Samsung Galaxy Note 6 vs Galaxy Note 4 comparison: high Notes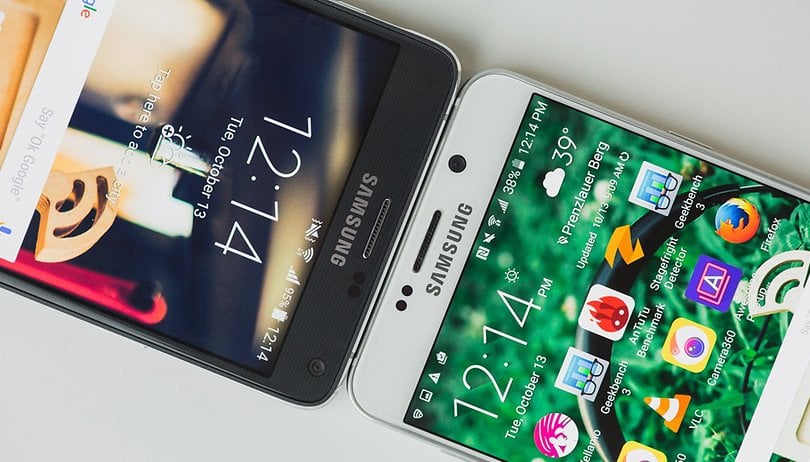 Folks online often cite the Samsung Galaxy Note 4 as one of the best Android smartphones ever. If you happen to own one, then I expect your sights are set squarely on the next iteration of the series. The Galaxy Note 6 will be released later this year and the rumors are piling up. What's going to change and what's going to stay the same? Here are my current thoughts.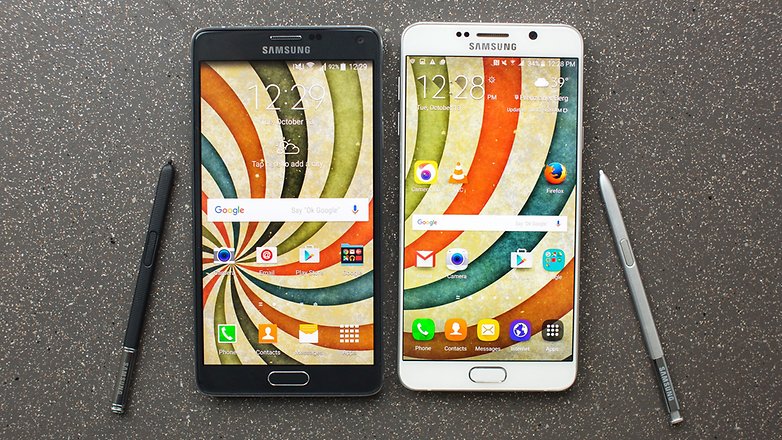 Samsung Galaxy Note 4 vs Galaxy Note 6: Design
The Galaxy Note 4 was where Samsung began making serious strides to improve one of its (perceived) biggest weaknesses: device design. The Note 4 succeeded in many ways but it was the use of the metallic rim on the device, the cold, flat metal and chamfered edges, that immediately hooked us at AndroidPIT and hinted at the high-quality to come in software and performance.
To that end, it wouldn't be unfair to say that the two-year-old Galaxy Note 4 can stand shoulder-to-shoulder (or power button to power button) with 2016's flagships. Two generations is a long time in smartphone years and it's a credit to the Note 4 design that it still holds up today.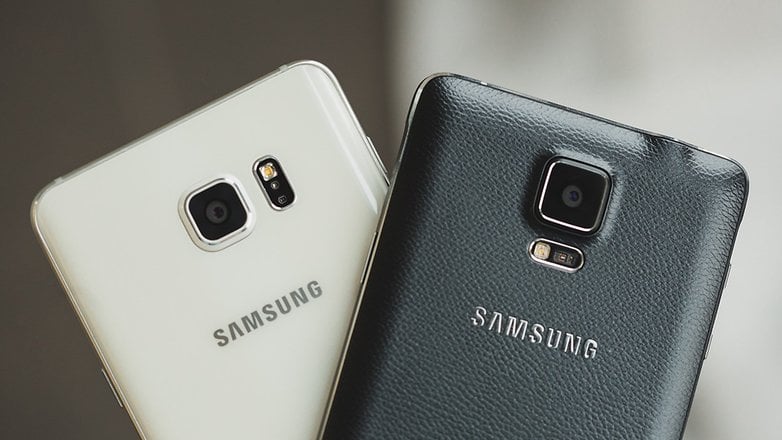 So where is Samsung headed next with Note aesthetics? Cast a glance at the interim device, the Note 5, for some clues. This was the first in the series to go all metal and glass and the same appears to be on the cards for the sixth-generation device.
The Galaxy S series often acts as an indicator of upcoming Note design practices but this time the current flagship is an unreliable barometer. The reason is that the Galaxy S7 took many design cues from the Note 5, making it harder for Samsung to iterate on this again and ensure the Note 6 delivers a fresh appearance.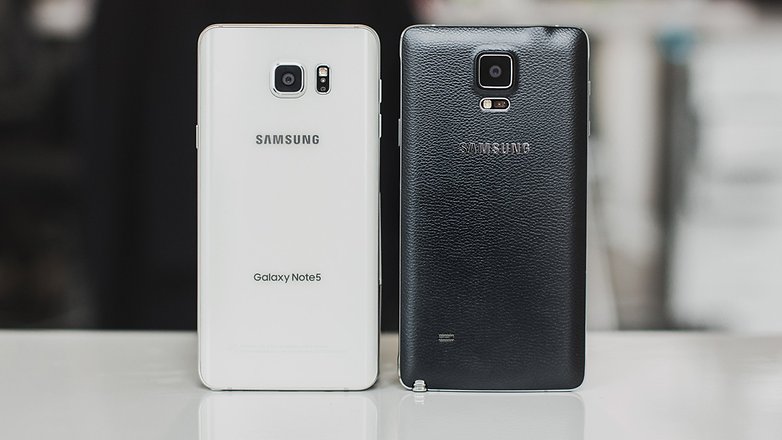 What I do predict – and in 2012 we did predict Google+ would outgrow Facebook, so, you know, we're basically wizards – is a metal body with curved glass rear, greater screen-to-body ratio than the Note 4 (in excess of ~74 percent), microSD support, water resistance, fingerprint scanner and heart-rate monitor. Pretty safe bets, there.
As for exclusions, don't expect a removable battery: why would anybody want one now when you can buy a cheaper and more convenient portable battery pack? Also, an IR blaster (featured on the Note 4) may not appear on the Note 6 (Samsung dropped it on the recent S7).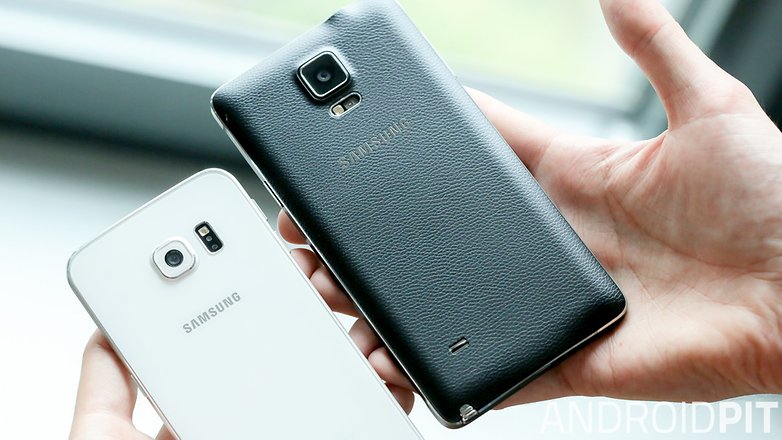 With Samsung already delivering premium quality with its Notes, no doubt it will attempt to add some "flashy" new features to help with the Note 6's marketing. A combined stylus and kickstand is one of the potential options, as is the laptop dock idea (both previously rumored but I wouldn't count on either).
Why does anybody want a removable battery? Just buy a portable charger.
Whatever happens, it's unlikely that Samsung will rely solely on a "Note 5 with better specs" approach. We'll hope for a new key feature but we'll expect a gimmick or two.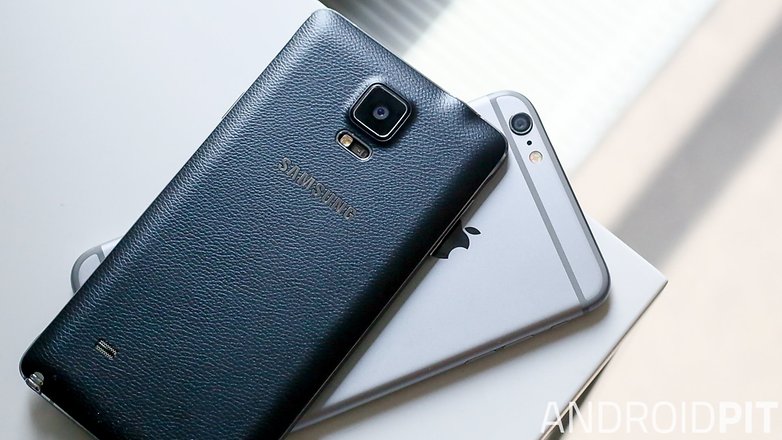 Samsung Galaxy Note 4 vs Galaxy Note 6: Display
The Galaxy Note 4 sported a QHD display, another of its features helping it to remain competitive in 2016. The Note 6 will likely feature the same resolution, though Samsung could surprise us with a 4K display since Sony previously set this precedent. Unlikely, however.
What has greater potential is the possibility that Samsung will release Note 6 with a curved display.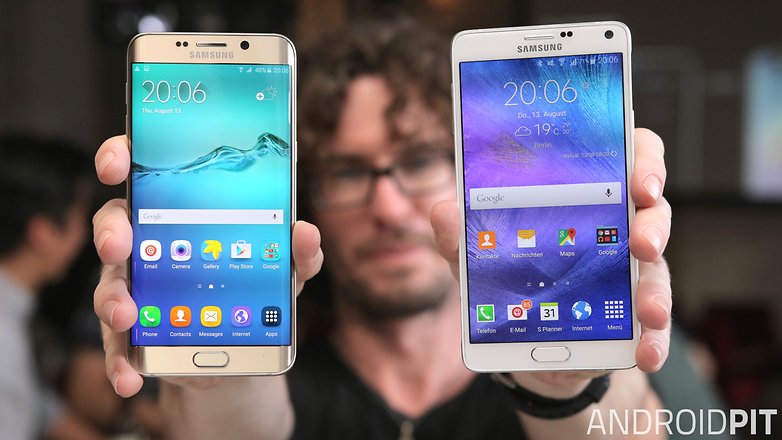 By now, Samsung has released a number of curved screen phones and rumor has it that the Korean giant is prototyping two Note versions: one with a flat display and a curved variant.
Of course, Samsung has already released a curved phablet this year, the Galaxy S7 Edge, and unless it pursues only curved devices from here on out, I see no reason why the Note 6 would take this approach (famous last words *gulp*).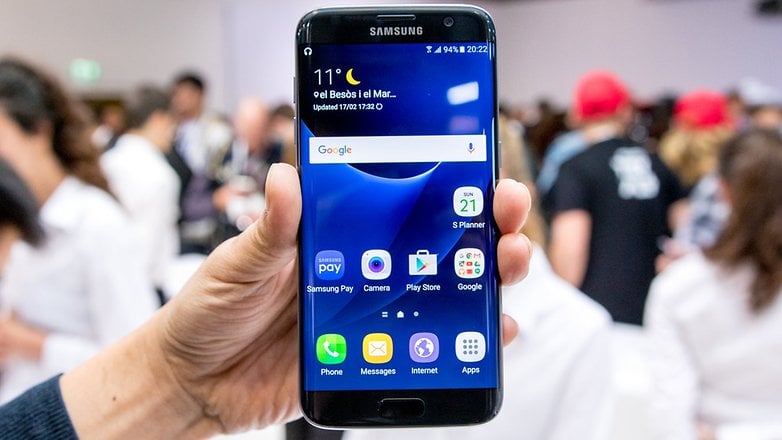 Samsung Galaxy Note 4 vs Galaxy Note 6: Camera
The Note 4's camera was superior to much of the 2014 competition and with the Galaxy S7 showing once again how proficient Samsung can be in this category, expect more great things from the Note 6.
I can't see why Samsung would release the S7 Edge and a curved Galaxy Note phablet so close together
The current speculation suggests the Note 6 will have a 25 MP camera and f/1.4 aperture lens, which would certainly provide strong low-light performance, but also sounds a little too good to be true.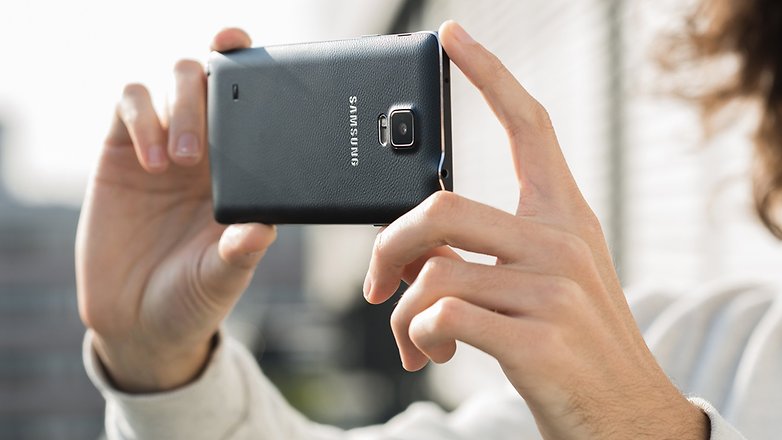 Given current smartphone camera quality, a revolution here is unlikely. It might be the best camera on Android when it's released, but I wouldn't expect it will be far ahead of the competition: I've heard no murmurings of any camera tech revolution on the horizon.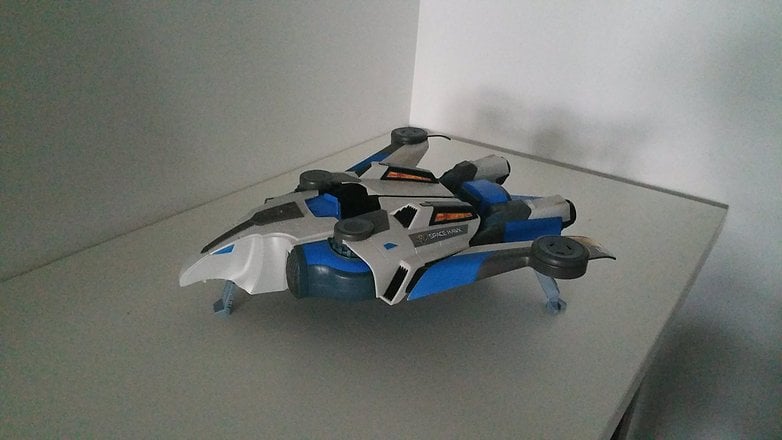 Samsung Galaxy Note 4 vs Galaxy Note 6: Performance specs and software
The Note 4 carried 3 GB of RAM and a Snapdragon 805 processor: expect more RAM and a faster processor on the Note 6. There's not much else to say on that front. Performance hardware is unlikely to add much to the Note 6 experience but the phone may operate a little faster than the Note 4.
The Galaxy Note 4 is up and running with the latest version of Android, that is Android Marshmallow. The Note 6 will likely arrive with the same and receive a fairly quick update to Android Nougat (is that confirmed, yet?). The Note 4 probably won't receive the next major version of Android and this presents one of the key areas where the Note 6 will provide a real purchasing incentive to existing Note 4 users.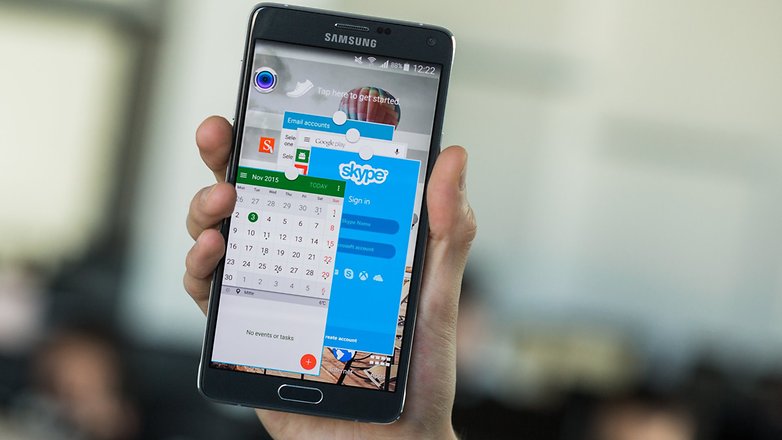 Not only will the Note 6 receive whatever spectacular improvements Google comes up with for Android N but Samsung's TouchWiz interface may also receive an overhaul, along with the Note series' S Pen software, Air Command.
Performance hardware is unlikely to add much to the Note 6 experience but the phone may operate a little faster than the Note 4
Throughout its life, Air Command has gone through several small but necessary improvements. The latest version looked better than ever and was also at its most functional. Though we have no idea what the future holds for this IP, Samsung usually tends to prioritize it.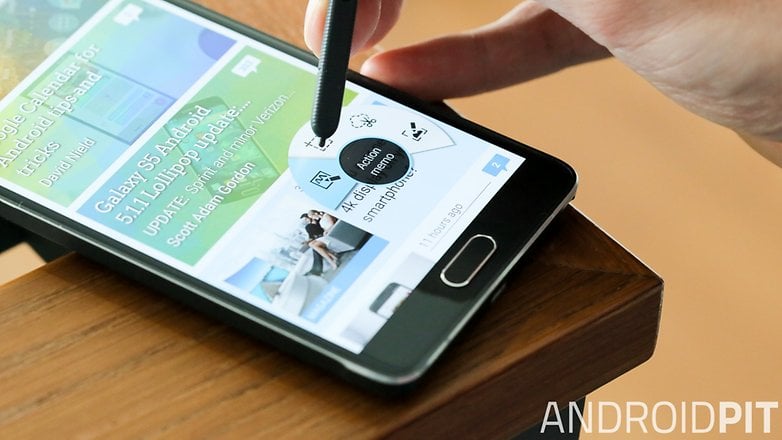 Samsung Galaxy Note 4 vs Galaxy Note 6: Battery and storage
The Note 4's battery has a 3,220-mAh capacity and featured wireless and fast charging capabilities. It is also removable.
The Note 6 is rumored to have a 4,200-mAh battery: one of the largest capacity batteries on a modern flagship. This, sadly, is mere speculation at this point.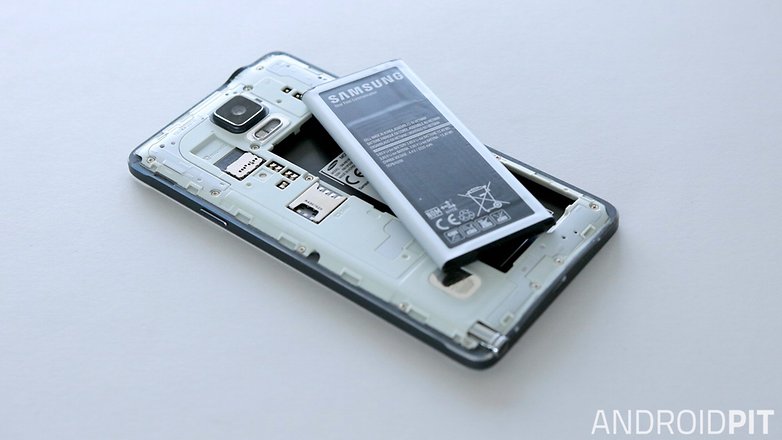 It's also believed that the Note 6 will adopt a USB Type-C connector. Naturally, many devices are adopting this technology but – and this is a big "but" – if the Note 6 does have USB Type C, it will render itself incompatible with Samsung's Gear VR headset.
No doubt Samsung intends to pursue virtual reality further: meaning the Note 6 launch may coincide with a new version of the Gear VR. And, honestly, I confess I'm excited by the prospect of the Note 6 with a new VR headset.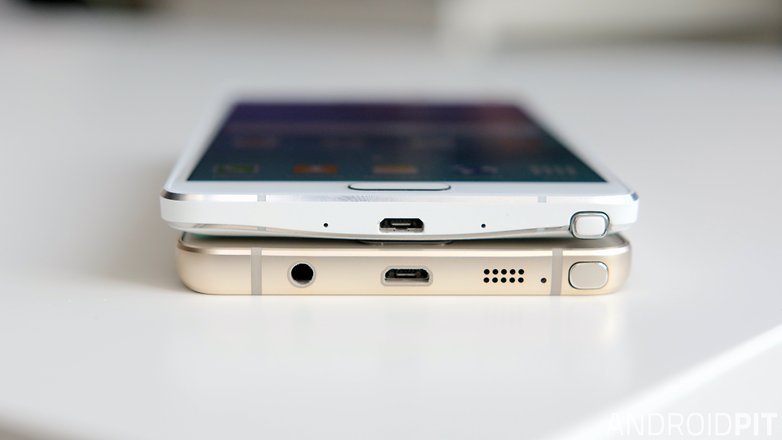 The VR and AR landscape is going to boom following the release of the Rift and Vive, and of all the ways the Note 6 could improve on the Note 4 and 5, VR is possibly the most likely (and I think most interesting).
I confess I'm excited by the prospect of the Note 6 with a new VR headset
It has also been suggested that the Note 6 will come with 256 GB of internal storage. Good for file hoarders but no doubt unnecessary for most users. Hopefully, this is reserved for the premium model, with the base model holding less internal storage space for a lower price.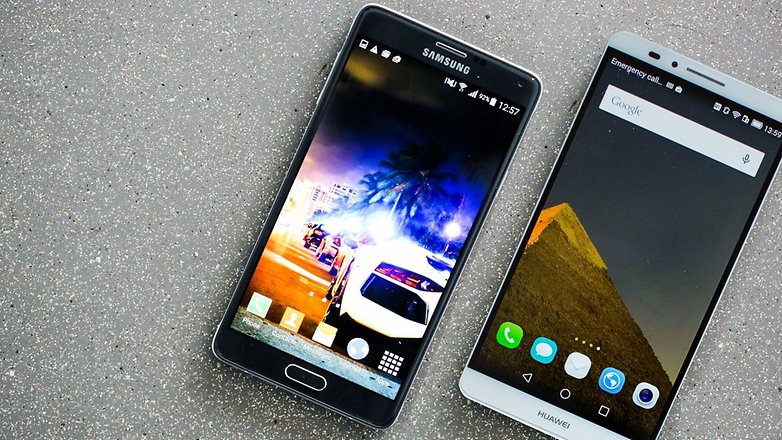 Samsung Galaxy Note 4 vs Galaxy Note 6: Price and conclusion
The Galaxy Note 6 will probably be one of the most expensive Android phablets ever – even for the entry level (lowest storage space) variant. The Note 4 can be found on Amazon right now for around $450 but expect the Note 6 to cost in excess of $700.
In previous years, we've had clear indications of the Note series' direction but the Note 6 is a tough one. I mean, right now we don't even know if it will have a curved or flat display.
What we do know is that Samsung really delivered on the Galaxy S series this year, with what we currently believe is the best Android phone in the world. Maybe that's reason enough to get excited for the Note 6?
What do you hope for from the Galaxy Note 6? Tell us in the comments.