Samsung Galaxy Note 10.1 (2014) review: is it still worth buying in 2015?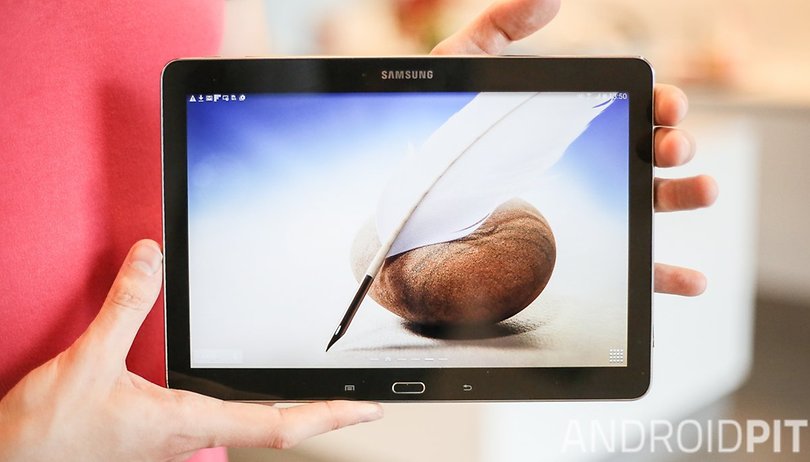 In our Samsung Galaxy Note 10.1 (2014) review, we're looking back at Samsung's premier 10-inch tablet to see if this is still the best Android tablet choice in 2015. Examining the display, design, and ever-important battery life, here's our thoughts on the Galaxy Note 10.1
Good
Fantastic display

Exciting stylus features

Brilliant battery life
Bad
Heavy to hold for prolonged periods

Takes a long time to charge
Samsung Galaxy Note 10.1 (2014): All deals
Samsung Galaxy Note 10.1 (2014) release date and price
The Galaxy Note 10.1 price is currently set at 499 USD from the Samsung website, but you should be able to find it cheaper from third parties by now, given that the original Galaxy Note 10.1 (2014) release date was October 2013.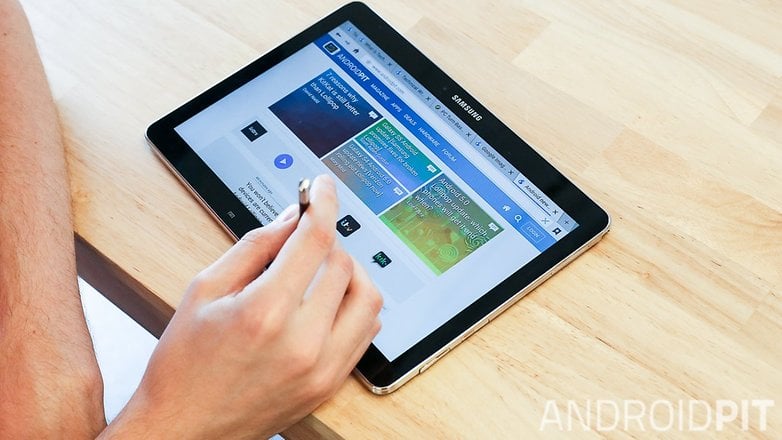 Samsung Galaxy Note 10.1 (2014) design and build quality
The Galaxy Note 10.1 (2014) is the middle child in Note tablet series, sitting between the 8.0-inch version, and huge Note Pro 12.2 variant. And, for our money, it's the best all-rounder, striking the right balance between size and price.
To anybody who has handled the Galaxy Note 3 phablet, the design of the Galaxy Note 10.1 (2014) will be immediately familiar. It houses the same textured plastic rear, complete with a stitch-effect trim, and chrome-effect edges.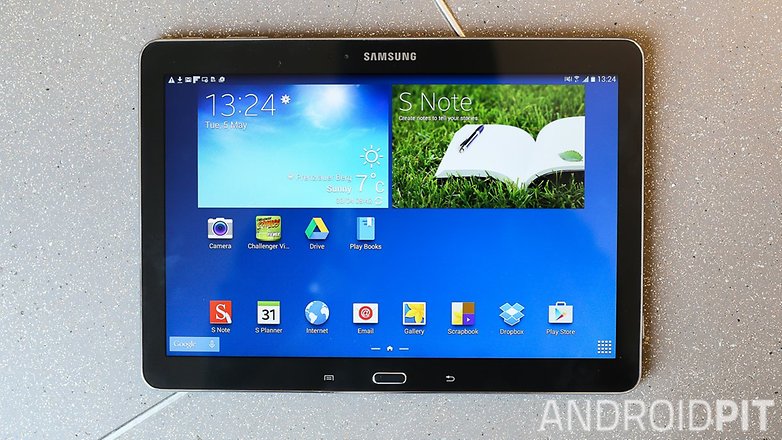 In 2015, and in light of some of the more recent Sony Tablets, the Note 10.1 (2014) isn't exactly "premium" -- the plastic chrome-effect packaging feels particularly tacky these days. But it is functional, and solidly built.
Not immediately striking, the Note 10.1 has something of a muted quality about it. It's unassuming, which assured that it never looked out of place no matter where I took it. This is interesting considering that it was visually quite different from other tablets when it was first released back at the end of 2013.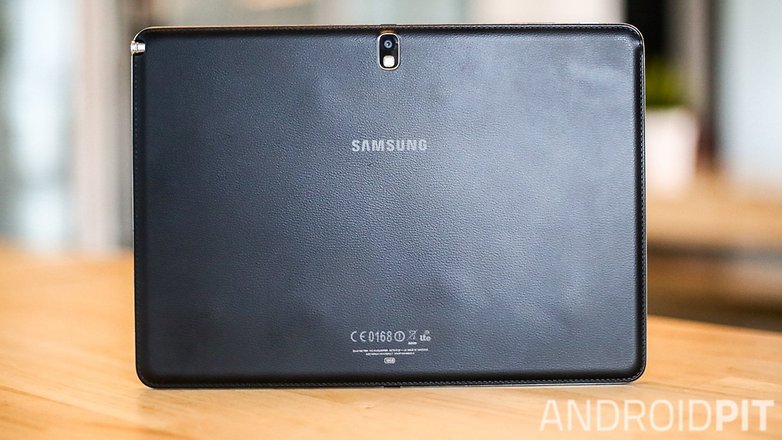 The stylus is tucked away nicely around the back-right side of the device when holding it in landscape (a convenient placement), and the power and volume buttons appear on the top left. Given what's housed inside, at 7.9mm the Note 10.1 is remarkably thin, even if it can't compete with Sony's modern tablets (like the Xperia Z4 Tablet).
Though it's housed in plastic rather than metal, the Note 10.1 is quite a weighty device and might prove too heavy for a nighttime read or when holding in one hand for long periods of time (if you're typing, for example). The weight won't surprise you, but you will need to rest your arms after using it for extended periods.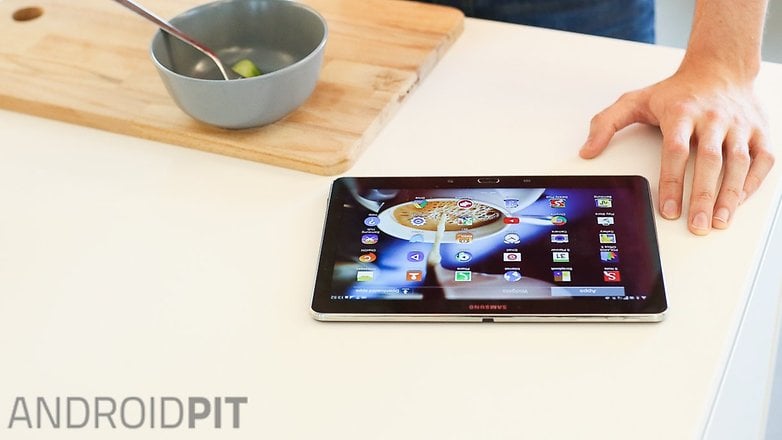 Samsung Galaxy Note 10.1 (2014) display
The Galaxy Note 10.1 (2014) display is gorgeous. Sharp as a tiger cub tooth, and richly detailed, the 2560 x 1600 resolution LCD display also bears luscious colors (though the general hue is a slightly warm magenta, not brilliant white).
Samsung has developed just the right size bezels to make sure the screen size is well optimized, without fear of accidentally tapping the screen, and the horizontal viewing angles are superb, perfect for watching family movies on the couch. You'll be hard pressed to find a screen as tasty on a 10.1-inch tablet.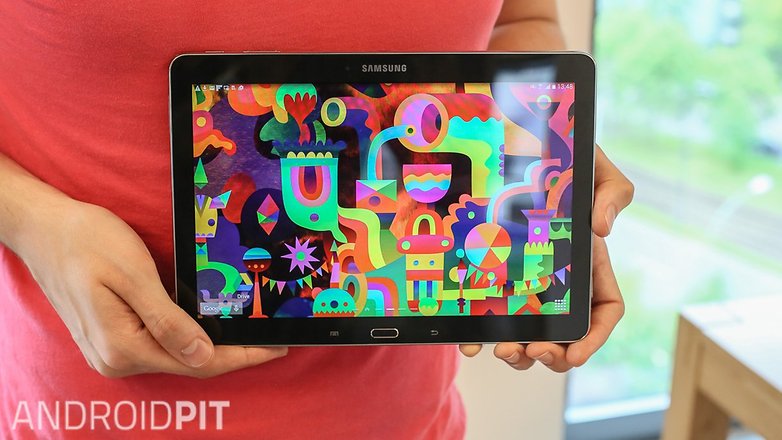 Samsung Galaxy Note 10.1 (2014) special features
One of the interesting features of the Galaxy Note 10.1 (2014) is its S Pen stylus and how it integrates with the Air command menu. This unique menu, accessed by holding the stylus above the screen and pressing its side button, offers some interesting possibilities which aren't available outside of Samsung devices.
Action Memo in particular is an outstanding feature. While it's essentially a note-taking app, the fact that you can make your notes "actionable" in some way makes it endlessly usable (and fun, even).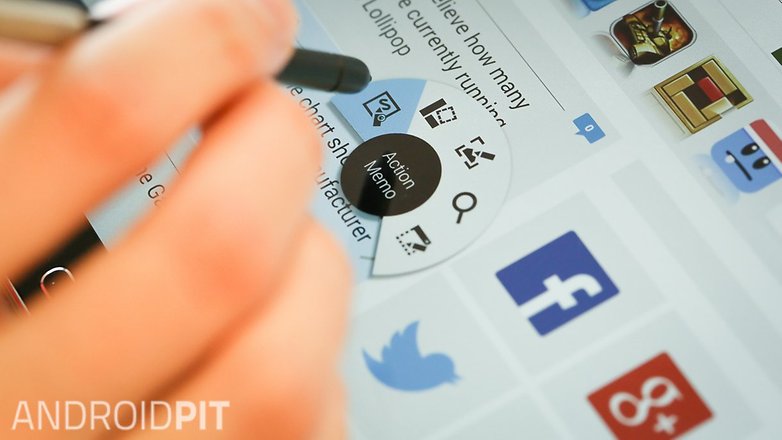 If you handwrite somebody's phone number using Action Memo, for example, you can then instantly call or save that number. You can also email your handwritten notes, or jot down a phrase and quickly search for it online. It's fantastic and a definite reason to be interested in the Samsung Galaxy Note 10.1 (2014).
While we're on the subject of handwriting, the text recognition is instantly impressive and almost as instantly disappointing. I was surprised to find single words recognized despite my scribblings, but it was never 100 percent accurate, and replacing words is just too slow to make this a viable option for writing anything more than a short memo.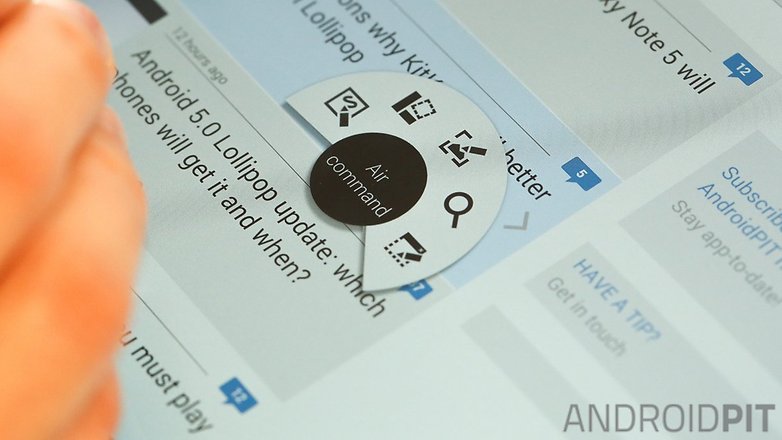 The Air command menu was further improved upon with the Galaxy Note 4, and this version of the software on the 10.1 houses some older features like S Finder, but it's still useful. Using the Pen window to quickly draw a small box, and then open a full app in that space you just created, is seriously cool.
Samsung Galaxy Note 10.1 (2014) software
The Note 10.1 comes running Android 4.3, upgradable to Android 4.4.2 currently. A leaked Samsung document which appeared last year suggested it might receive the Lollipop update in April 2015, but there's still no sign of that just yet.
The Galaxy Note 10.1 is packed with Samsung apps such as S Planner, Samsung Hub, S Note and S Health, as well as ChatOn and My Magazine. There are plenty of alternatives to My Magazine and though it was a notable feature at the time, like most of these digital magazines were (and still are, to some degree), it's forgettable, and hasn't grown on us since its introduction.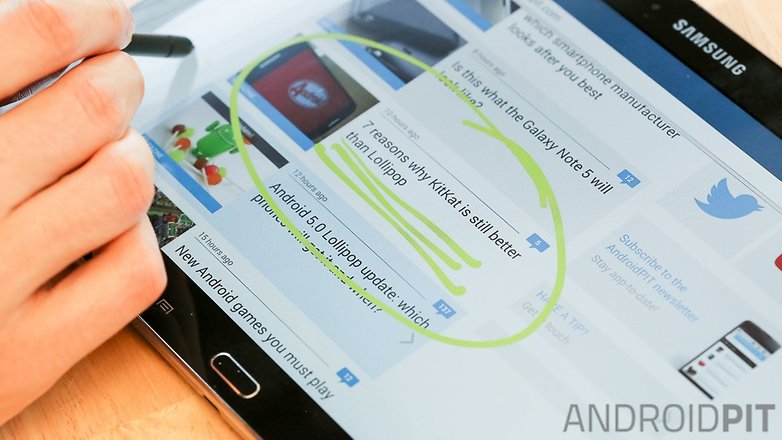 The manufacturer tradition of pre-installing apps means you usually boot up a device and are bombarded by services which you don't need or want, and this is true of the Galaxy Note 10.1 (2014). Ignore them and install something better.
Samsung Galaxy Note 10.1 (2014) performance
The Galaxy Note 10.1 (2014) specs ensure it's a performance powerhouse. Featuring an octa-core Snadragon 800 processor, the Note 10.1 is incredibly fast, with no slowdowns to speak of, and apps open and close in a flash. This Galaxy Note 10.1 (2014) review, more than any other I have written, has made me question whether processing technology needs to improve as rapidly as it does, or whether this is more sales/marketing driven (though I think I already know the answer).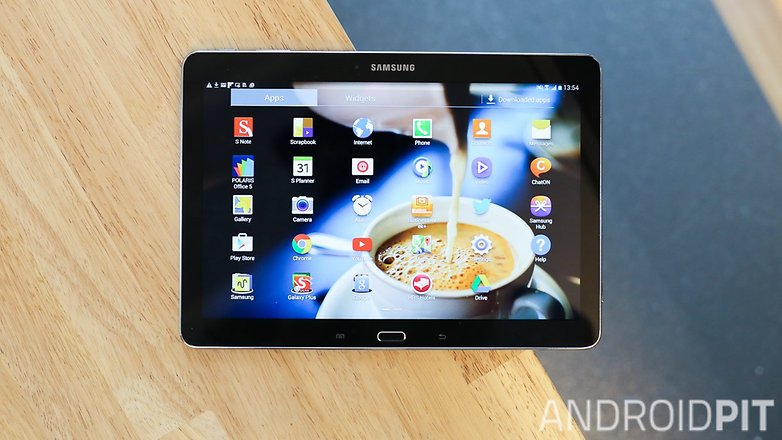 Samsung Galaxy Note 10.1 (2014) camera
Samsung has produced a lovely camera on the Note 10.1 which still holds up today. Truthfully, tablet camera technology hasn't changed a great deal in the past year, nevertheless the Note 10.1 is capable of producing some great snaps with its 8 MP rear camera, and we're interested to see what Samsung comes up with next. Check out some of the images below.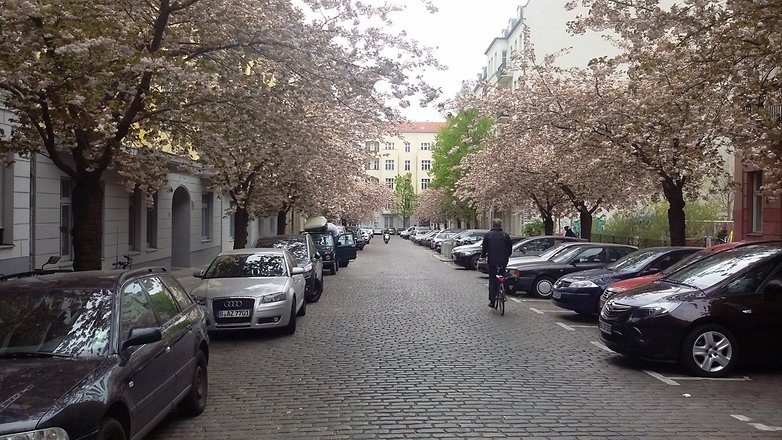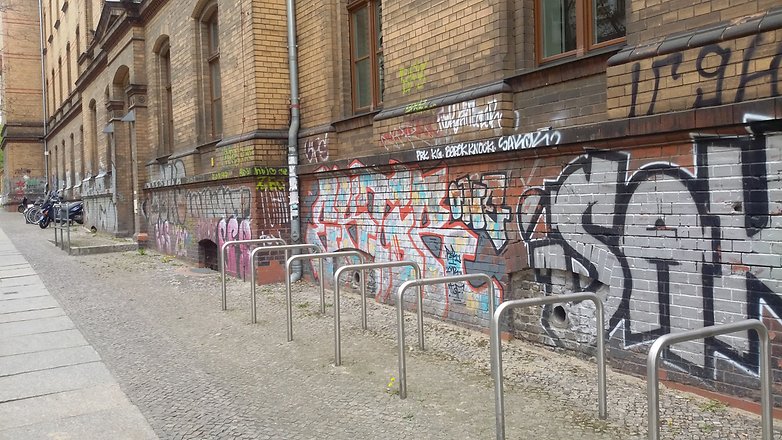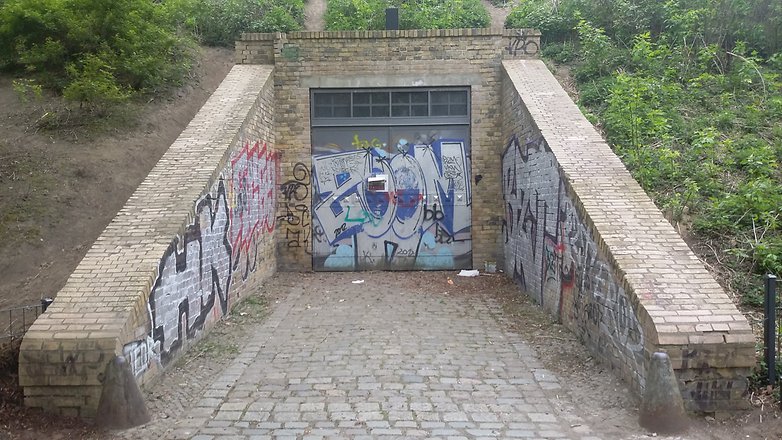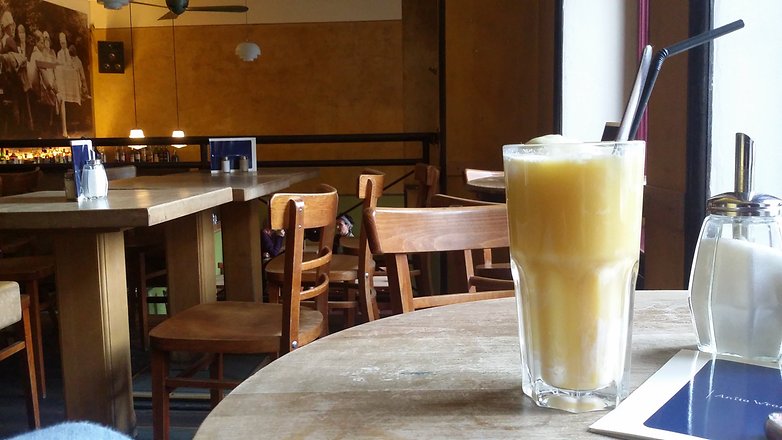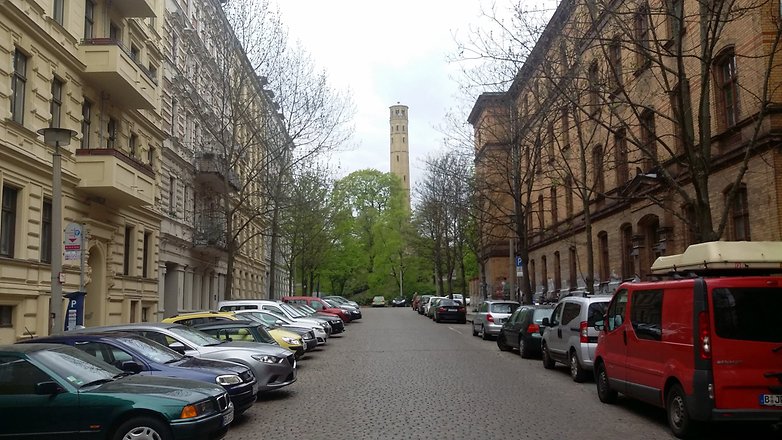 Samsung Galaxy Note 10.1 (2014) battery
The battery life on the Note 10.1 is a real standout feature. During my time with device, and even with brightness whacked up, it had an abundance of stamina. I read a lot of Kindle books and watched a lot of TV, but I never had to think about the battery running low (maybe we're just used to charging devices every day now).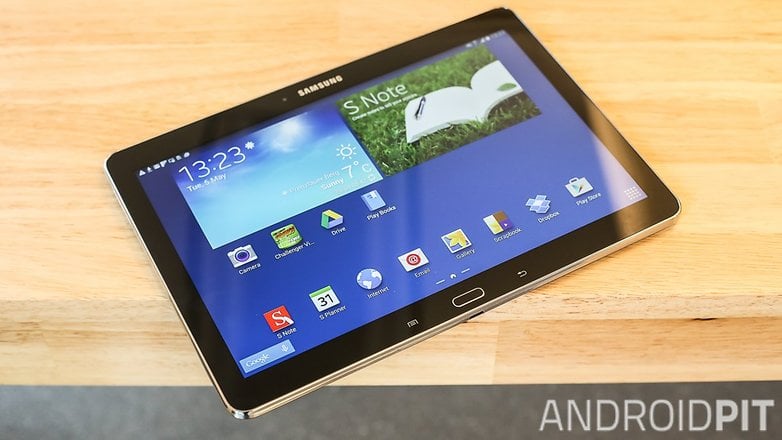 Packing a 8220 mAh battery, the Note 10.1 is said to be able to provide somewhere between 100 and 200 hours of music playback, depending on which source you believe. While I can't attest to that, I can say that it will last days on a single charge, even when watching movies.
It must be noted, however, that it takes a long time to charge. Before my first in depth test I charged it to full capacity, and it took more than four hours. It was plugged into the power outlet, and the tank wasn't empty. This is definitely a device which could really benefit from some of the quick charge features that are now housed on later Samsung devices.
Final verdict
The Galaxy note 10.1 has just been a pleasure to use from start to finish. It looks, beautiful, it sounds great, it can hold plenty juice, and it never stutters. How does it compare to tablets in 2015? Sony's new hardware looks cooler, and devices like the Galaxy S6 show restraint in prepackaged apps and features which would have been welcomed on the Galaxy Note 10.1.
With all of that said, though, the Galaxy Note 10.1 still stands out as an extremely usable tablet, and I still don't see a tablet worth upgrading to, even all this time later. Huber Joly, CEO of Best Buy said that tablet were "crashing" because people don't realize that they must upgrade them every two years. With a tablet like the Galaxy Note 10.1, I'm happily in the camp of people who don't see it as a necessity. It was a beast then, and it's still a beast now.
The Galaxy Note 10.1 (2014) was a real triumph for Samsung, and I hope it continues to develop tablets as strong as this in the future: it still remains one of the best Android tablets in the world.