Samsung: Becoming A Monopoly When It Comes to Android Phones? (Part 1)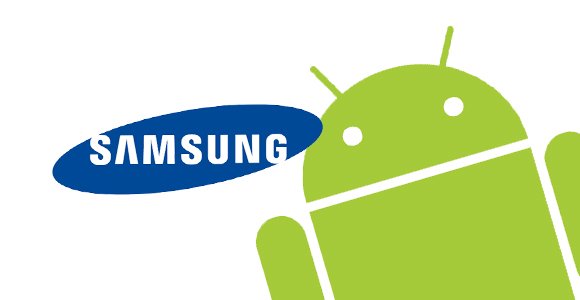 2012 is shaping up to be a good year for Android smartphones, especially in terms of making the jump from dual core devices to quad core architecture. With the release of the HTC One S, the HTC One X, Samsungs Galaxy Nexus (and Note), and the soon to be released One line this year at Mobile World Congress, and while demand for the devices is there, not only has their release gotten off to a rocky start in terms of problems, but HTC as a company is reporting all time low profits and revenues. Sony also released their new Xperia line, which are not bad devices specwise, but don't seem to be generating that much consumer buzz.. Same goes for the LG Optimus True HD, as spec-wise it's certainly not a bad phone, but unfortunately consumer interest in the device doesn't seem to be that high.
Samsung, on the other hand, is not only having record sales for the Samsung Galaxy S2, but are selling a solid amount of Notes (over 5 million) Galaxy Nexus phones, and have a very good chance of setting record numbers again when the Galaxy S3 hits the market on May 3rd in London. With HTC, Sony, and LG struggling to gain traction in the smartphone market, Samsung continues to prosper. But the question is why? Why are Samsung winning the game that everyone else seems to be losing?
Is it the hardware/design?
In terms of specs, the Galaxy S2, Galaxy Nexus, and Galaxy Note certainly aren't the only devices packing such hardware. In many ways, the newly released (in Europe anyway) HTC One S packs more raw CPU power and camera muscle than all of these devices, and its 8MP camera is one of the best we've ever seen. The HTC Sensation, which came out last year, also had some good specs as well, sporting an 8MP camera and a dual core 1.2ghz processor. The soon to be released LG Optimus True HD is also packing a 1.5ghz processor, an HD display, a gig of RAM, and an 8MP camera as well. So why is the hype for the first quad core phone, the HTC One X, not nearly as high as it is for the Galaxy S3? Why did the HTC Sensation not move 20 or 30 million units like the Galaxy S2? The newest Motorola Razr packed a 1.2 ghz processor, Super Amoled 4.3 display, and an 8MP camera as well. The point I'm trying to make/ask is why are phones with similiar specs not doing nearly as well as the Galaxy S2?
Was it a design thing? I don't think so. In all honestly, I preferred the solid feel of HTC phones over Samsungs more plasticy feel, especially when holding the Galaxy S2 in one hand and the Sensation in the other. If I had to pick an Android skin (which I don't, since I'm always rooted), I would have also picked Sense ANY DAY over Touchwiz. HTC had a lot going for it with the Sensation and Sensation XE, and LG, Sony, and Motorola all had pretty solid designs on their phones with similiar specs as well. So again....why did Samsung have success where others didn't?
Agressive + STYLISH marketing = WIN
I have a few theories. For starters, Samsung got a jump on the competition by releasing the Galaxy S2 back in February of 2011 at MWC. At the time, this was one of the only Android devices that rivaled the iPhone in power (it was actually a lot more powerful). HTC went on to release their dual core device 2 months later, but where HTC failed was in marketing their device. Samsung very aggresively marketed the Galaxy S2, and you can see from the sales numbers that the strategy more than succeeded. That's not to say that HTC didn't market their device at all, but the difference was the WAY Samsung marketed the device. I have honestly never seen an Android phone so aggresively marketed, and Samsung successfully created a STYLISH marketing campaign that you would normally only expect from Apple. The TV commercials were frequent, stylish, and aggressive, and most importantly, stuck in the minds of consumers. It was pretty hard walking around Berlin without seeing a poster of the device somewhere on every street corner, and pretty soon I saw people at the office showing it off.
There are so many ways to market a device, but when it comes to marketing to make a device stick in the minds of consumers, Apple has this down to a fine art. NOBODY markets better than Apple, and Samsung not only realized that, but successfully cloned that style. But when they did it, they tapered it to their own product and their own needs in a way that made it seem a "cool" must have device.
Some OEM's had too many/ few devices for any to stand out
I'm really hard on HTC, and that's because I have a lot of respect for them. They have made some AMAZING Android devices, and I was the happy owner of a G1, a Nexus One, and Sensation for a long time. In all honesty, I thought that they would become THE Android manufacturer with the biggest numbers. But HTC especially made a big boo boo by overflooding the market with too many devices. There was no way for the public to simply concentrate on one phone, as devices of all names, shapes, and sizes running more or less the same or similiar hardware kept continuously hitting the market. Sure, Samsung didn't have only 1 device either, but they concentrated their efforts on the Galaxy S and the Galaxy S2 primarily, and simply forced the public to notice it. HTC's strategy looked good on paper, as they thought by releasing mass quantities of low, mid, and high end smartphones that they would have all price ranges covered for consumers. But the problem is, it's easy to remember 1 or 2 devices. It's really hard to remember 10. Sometimes, less really is more. Other OEMS like Sony and LG however, had fewer devices, but didn't have enough consumer interest generated in them to become game changing phones.
Please stay tuned for part 2, where we will continue to look at why Samsung is single handedly dominating Android's smartphone market.
Picture credits: blog.inner-active.com