Powerbanks for electric cars: Volkswagen announces mobile charging station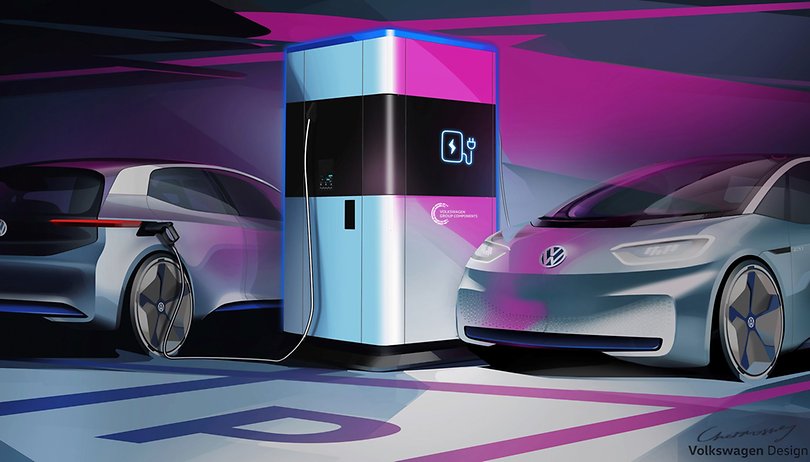 Charging stations for electric cars are the 'fuel' stations of the future. Unfortunately, it's not possible to simply place them on every street corner, as they have to be connected to the respective power grid. Volkswagen is now announcing a solution that can theoretically be set up quickly and anywhere - a kind of power bank for electric cars.
At the turn of the year, VW released a small teaser video, including a press release, which could make one or two lines of concern disappear from the minds of future electric car drivers. Charging electric cars could become more flexible in the future thanks to Volkswagen's announced mobile charging station, as they can be installed anywhere and are virtually independent from the power grid.
Charging up to 15 electric cars
At the heart of Volkswagen's mobile charging station is a battery with a capacity of 360 kWh. According to Volkswagen, this will be enough to charge up to 15 conventional electric cars. For vehicles equipped with fast charging technology, the Powerbank can provide up to 100 kW. If the battery level of the mobile charging station falls below 20 percent, it can be replaced, according to VW. How this exchange takes place, or whether the whole charging station is simply exchanged for a new one, is unfortunately still unknown. What is practical, however, is that not only e-cars can be recharged at the station, but also e-bikes.
More than just a power bank for e-cars
The mobile charging station is much more than just a huge power bank for electric cars. They can also be stationary and connected to the power grid or regenerative sources. With such a setup, the batteries of the charging station also serve to relieve the power grid. Particularly in cities, these charging stations with integrated rechargeable batteries can ensure that the power grid does not collapse as the number of e-cars increases.
In the first half of 2019, VW plans to set up and test the first mobile charging station in Wolfsburg as part of a pilot project. We will probably learn more about the Powerbank for electric cars from Volkswagen at the CES 2019 in Las Vegas, which will begin in a few days' time.
What do you think about this announcement? Let us know in the comments.