Poll: What is your favorite Android UI?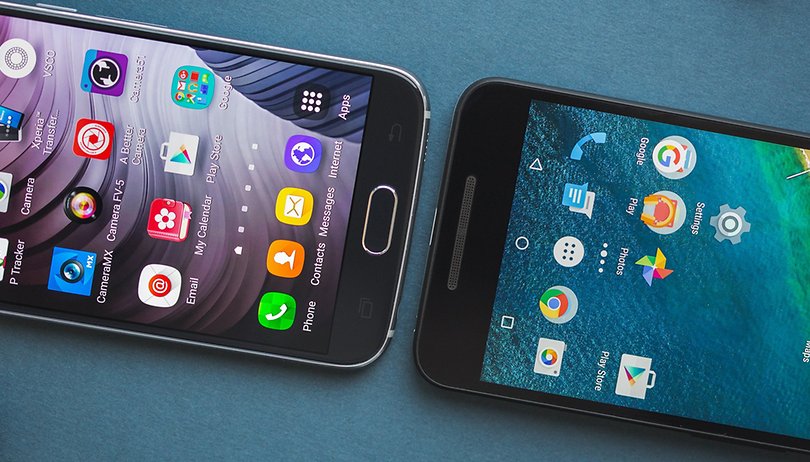 The UI, or user interface, of a smartphone differs depending on the manufacturer of the device. Samsung smartphones, for example, come with TouchWiz and that is why the design of the icons, menus, and other aspects look different than an HTC device with Sense UI. We have video examples of a few UIs for you to evaluate. You may be surprised which you like best once you've seen them all!
Take a look at these videos of six of the most popular Android UIs and let us know which is your favorite in the poll at the bottom.
Samsung TouchWiz
TouchWiz is so common that many think it is the stock version of Android. It is known for it's blue, white and gray color palette.
Sony Xperia UI
With no physical home button, Sony's interface has buttons built into the UI on the bottom of the screen.
HTC Sense
Sense's flat, Material Design is moving closer to stock Android, but the dark grey app drawer makes it distinct.
LG UX
The LG UX comes with no app drawer, some oddly colored wallpapers and flat, square icons.
Huawei / Honor Emotion UI
EMUI has no app drawer as well, and resembles iOS strongly.
Stock Android
Stock Android is purely Google-made, so the devices which run it receive software updates first, naturally. This is the real deal.
For more information and a detailed comparison of each UI listed here, check out our article on the subject. Which unique aspects from different OEM's UIs do you wish Google would add to stock Android? Do you prefer TouchWiz over stock? Let us know what your thoughts are in the comments.