Nexus 6P review: the best Nexus ever
Update:

Play Store sells across Europe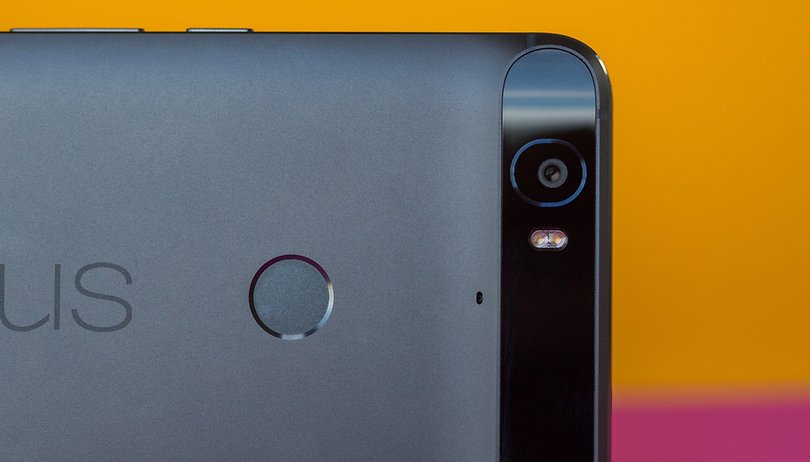 Google partnered with Huawei to produce the Nexus 6P, which seemed an odd pairing at first, given that Huawei's home market in China doesn't support Google services. But Huawei has made the best Nexus ever, redefining what the program is capable of in the process. Find out why in our Nexus 6P review.
Good
Thickness and footprint

Quality of speakers

Excellent screen experience

Standard USB to Type-C converter

Fast and accurate fingerprint scanner

Doze mode and battery saving mode
Bad
Does not have wireless charging

Fairly large bezels on the front
Google Nexus 6P: All deals
Google Nexus 6P release date and price
The 6P Nexus release date wasn't announced when the phone was launched on September 29, but it was available to pre-order from that date. The Nexus 6P started shipping on October 23.
The Nexus 6P is available from the Google Play Store, in selected regions. The Nexus 6P price varies according how much storage it has: the 32 GB model costs US$499; the 64 GB version, US$549; and the 128 GB model, US$649.
Prospective buyers in Germany, Italy, Spain, France, and a few other European countries now have the chance to purchase the Nexus 6P through the Google Play Store. The device went up for sale on November 23. It's available in aluminum, graphite or frost colors. The aluminum and graphite devices are available in 32, 64 or 128 GB varieties, while the frost-colored option only comes in 64 or 128 GB flavors.
In the UK, Vodafone is currently offering the Nexus 6P on a £35 pay monthly scheme with a £9 upfront cost, or £45 a month, with £9 up front, with six months' access to a variety of streaming services. Additionally, it is offering a free Huawei MediaPad T1 7.0 tablet to customers who order online.
Google Nexus 6P design and build quality
The Nexus 6P is the first all-metal Nexus, and its premium design is immediately striking. There is a glass window at the top of the back of the device, which protrudes slightly and houses the camera lens, laser auto-focus and flash, and also provides a window for the NFC and antenna. It serves a purpose, but aesthetically, it's the strangest part of the Nexus 6P design.
The front of the Nexus 6P is very minimal. Like the first Nexus 6, the new Nexus 6P has rather large bezel areas at the top and bottom of the screen (known as its chin and forehead). The reason for this is that the Nexus 6P has stereo front-facing speakers. While not everyone will appreciate the large bezels, they are sure to appreciate the sound coming from these speakers. See the audio section below for more on the Nexus 6P's sound.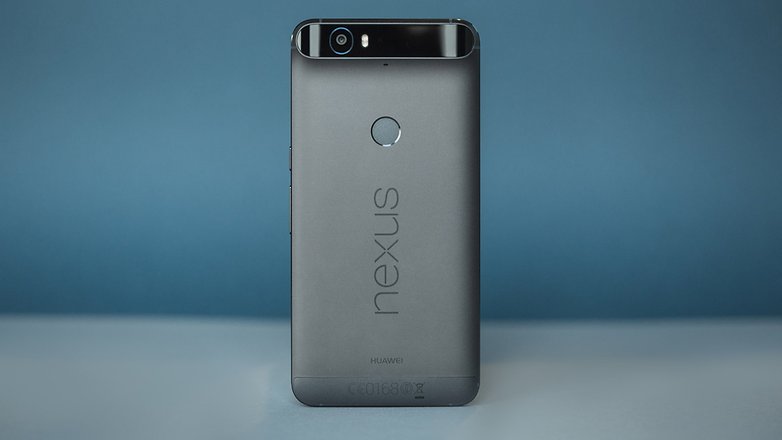 The elegant Nexus 6P design is true to Huawei's current form; the Huawei Mate S was similarly well made. At only 7.3 mm thick, the Nexus 6P is comparable to the iPhone 6 Plus (the Galaxy S6 Edge+ is thinner, at 6.9 mm), yet Huawei has managed to squeeze the largest battery ever put into a Nexus – 3,450 mAh – into its sleek body.
On the bottom edge of the Nexus 6P you'll see a USB Type-C port. This is a new feature for the Nexus line and the new standard for smartphones in general. USB Type-C is capable of faster charging and data transfer, reverse charging (so you can charge another Type-C equipped phone from your Nexus 6P) and the cable itself is reversible, so it doesn't matter which way round you plug it in. It's important to note that the Nexus 6P does not use USB 3.1 though, rather USB 2.0.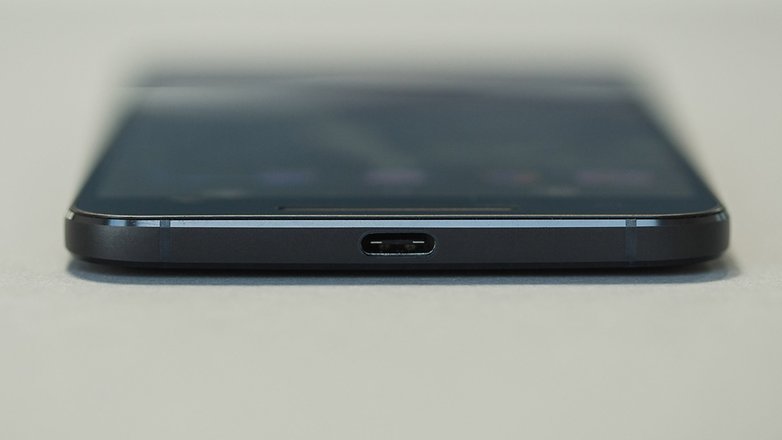 Unlike the LG-built Nexus 5X, the Nexus 6P comes with both a Type-C cable with a USB Type-C plug on both ends and a standard USB to Type-C cable, so you can still plug your Nexus 6P into your computer or into a standard charging adapter.
The back of the Nexus 6P also features a fingerprint scanner. Fingerprint scanners are becoming increasingly common, but the one found on the Nexus 6P is both extremely responsive and very accurate. There are positive and negative aspects to its location, however.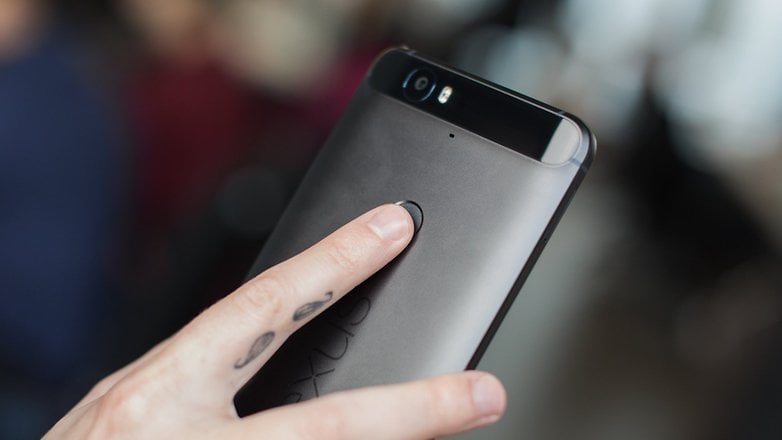 When you are holding the Nexus 6P, the fingerprint sensor is in a convenient and intuitive place, right where your index finger naturally rests. Naturally, you'll need to register the prints of both your left and right index finger if you intend to use your phone with both hands.
But when the Nexus 6P is laying face up on a table – as it often would be – you can't access the fingerprint scanner without picking the phone up, which means using the scanner is no quicker than unlocking the phone from the home screen. This problem applies to all devices that position the fingerprint scanner on the back of the phone, including the Xperia Z5 – although having said that, devices with front-facing scanners can't be conveniently unlocked if they are laying face down.
Google Nexus 6P display
The Nexus 6P screen is bright and crisp with QHD resolution (2,560 x 1,440 pixels and 518 ppi). The 5.7-inch AMOLED display is nicely saturated, highly detailed and provides great brightness and contrast.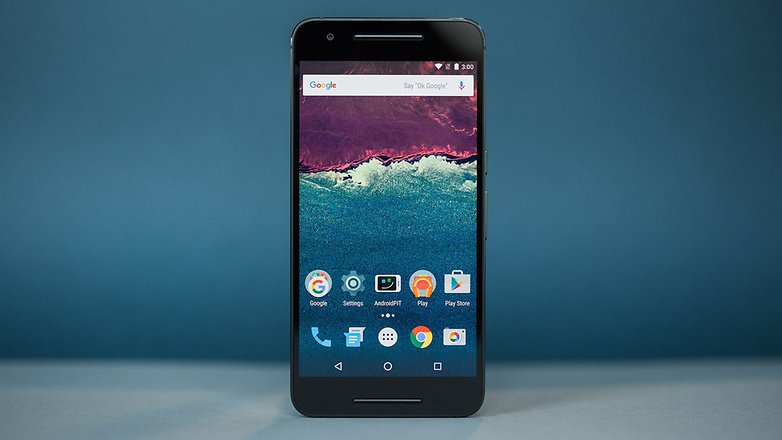 The Nexus 6P display is covered with Gorilla Glass 4 and is flanked on the top and bottom by stereo speakers. These make the Nexus 6P a dream for consuming media, whether video or games.
Touch response is immediate and color representation is among the best I've seen on an AMOLED display. The viewing angles are very good – even at a 70-degree angle, you can still clearly see the on-screen content.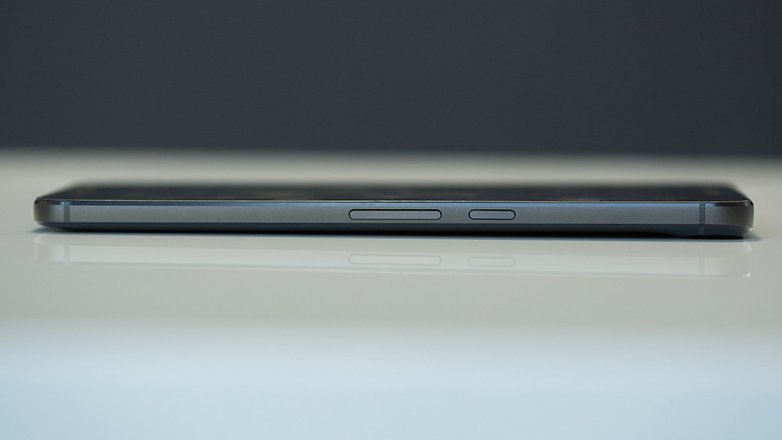 Google Nexus 6P software
The Nexus 6P is one of the reference devices for Android 6.0 Marshmallow. This guarantees the Nexus 6P several great software features, including Doze Mode and App Standby for better battery life, granular app permission control, native fingerprint reader support, Google Now on Tap, monthly security updates, and more control over the Android system than ever before. For more of what the latest version of Android delivers, take a look at our Android 6.0 Marshmallow review.
The experience of stock Android 6.0 on the Nexus 6P is really fast and fluid. Applications launch smoothly, multi-tasking is handled quickly, connecting to your computer is straightforward, browsing the internet is convenient and adding or removing apps is simpler than ever.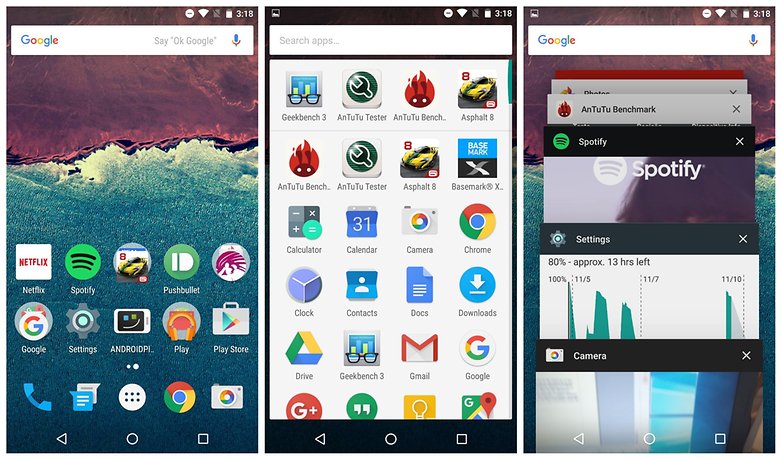 If you are the type of person who demands a smartphone that's capable of providing an excellent platform for gaming and media consumption, on top of fast updates and speedy interface, then the Nexus 6P is definitely worth your consideration. Unlike some previous Nexus models, it's hard to find a weak point in this year's device.
The use of the Snapdragon 810 v2.1 is of some concern, however. This is the chipset behind all of the overheating and throttling stories you would have heard this year. While some phones using the 810, the OnePlus 2, for example, simply under-clocked the processor to avoid overheating, the Nexus 6P uses the full 2.0 GHz capabilities of the 810.
Unfortunately this does mean that the Nexus 6P performance slows down under stress, but it's not really a perceptible difference. The phone gets a little warm too, like any metallic phone, but metal is also a great material for dispersing heat, so the phone's performance is less likely to be affected by thermal throttling.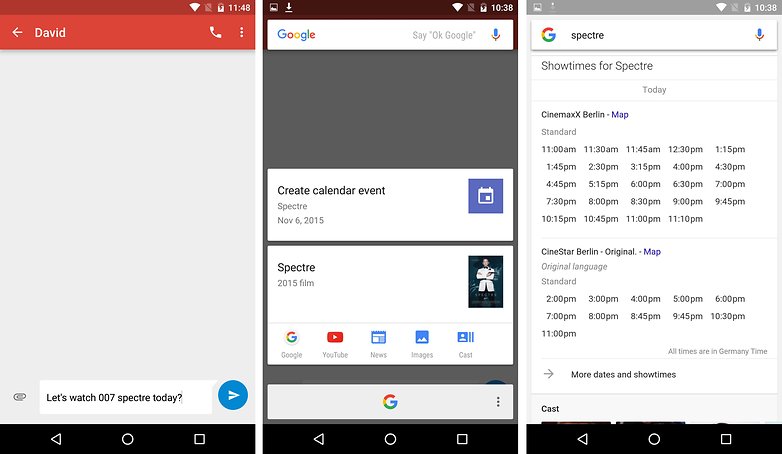 Among the most anticipated features in Android Marshmallow is Google Now on Tap, which replaces Google Now as the feature that appears when you long-press the home button. When launched, Google Now on Tap 'reads' everything on the screen at the time and provides relevant results. So if you're texting a friend about a movie, Now on Tap will give you show times, IMDB info and reviews for that film.
This is the best example of user friendly software I've come across. Now on Tap will let you add content to calendars, provide Google Search results, directions, shortcut to relevant apps and much, much more. The feature is still only available in English, but, like voice search, is likely to be expanded in the near future.
Now on Tap is still very much a work in progress, so local business results don't always show up and integration into all of Google's services (such as Street View) are not functional yet. But Now on Tap is set to be the cornerstone of Android going forward and its great to see such an intuitive and intelligent service make it to our smartphones after the tantalizing wait since we first saw it demoed at Google I/O back in March.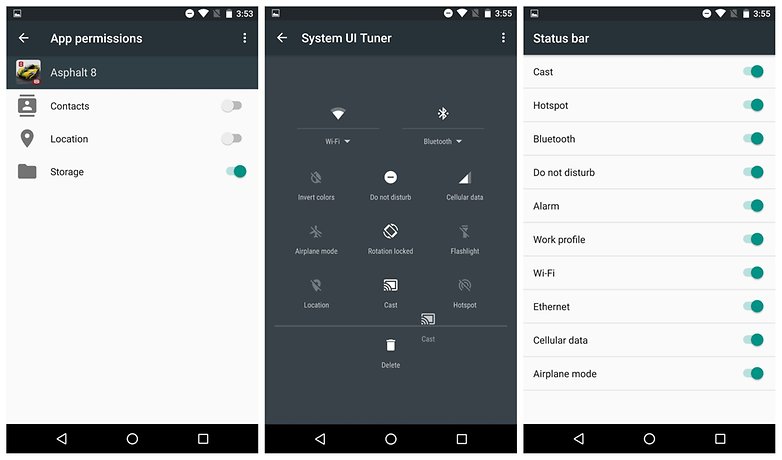 Google has also provided much more user-facing control over the Android system than ever before in Android 6.0. Uninstalling apps is as simple as long-pressing an app icon and dragging it to the top of the screen and you can also unlock the System UI Tuner to change which icons appear in your status bar. You also get complete control over app permissions, notifications and alerts, and simplified app links (telling Android which apps to use to open certain links).
Google Nexus 6P performance
Looking at the Nexus 6P specs, we can see we've got a near top-tier device, which, combined with stock Android, should provide a very fast and responsive Android experience. This is absolutely played out in reality, although benchmark results do show some thermal throttling under stress.
As mentioned above, the Nexus 6P uses the full 1.5 GHz and 2 GHz range of the Snapdragon 810 (which has four low energy cores and four high performance cores). While benchmarking back-to-back, the Nexus 6P scores dropped, which evidence of thermal throttling as the chipset heats up. I performed each benchmark three times, and in each test, the results decreased in each successive run. For example, in AnTuTu, the Nexus 6P dropped from a score of 56,004 to 53,216 to 49,317.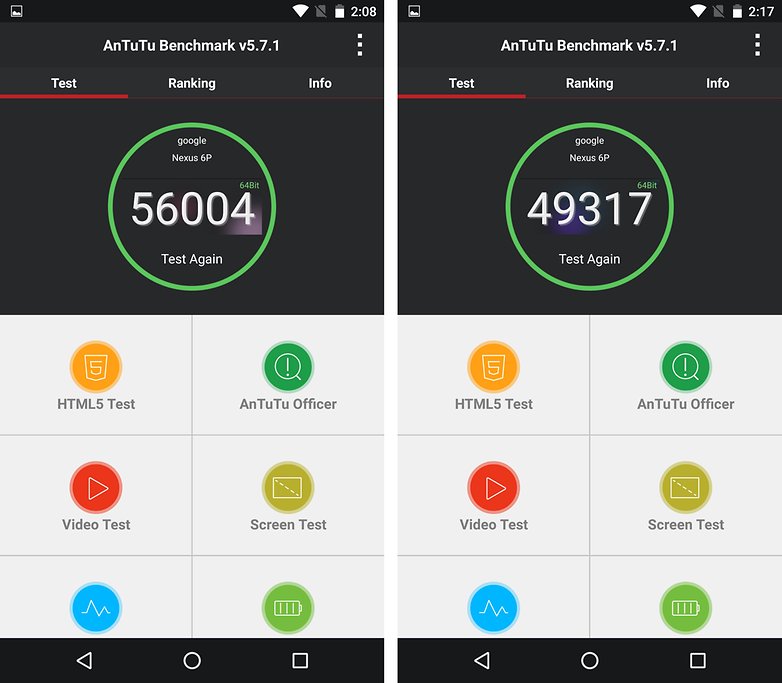 However, as mentioned above, you really don't notice this lower performance in real life. The system continues to be responsive and fast, but under heavy processor demands, such as during high-res gaming, there is potential for missing frames, stutters or glitches. We simply didn't come across any, even while playing Asphalt 8 and Real Racing 3. This is a testament to the Nexus 6P's performance, even if the numbers don't look so promising.
Interestingly, the Xperia Z5, which uses the same processor as the Nexus 6P, uses a twin heat pipe design to disperse heat, and that device doesn't seem to suffer the same throttling as the Nexus 6P. The Xperia Z5 manages to hit a high score of 66,858 points in AnTuTu, only trailing behind the Galaxy S6 Edge+, which topped our list with 69,001 points.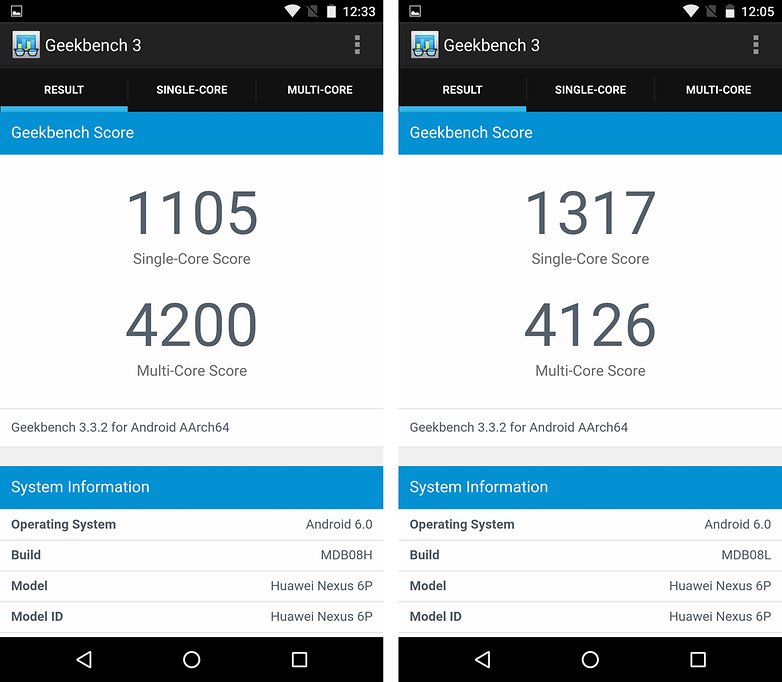 Wi-Fi and Bluetooth connectivity and other hardware resources proved to be very stable. The 3 GB of RAM and Adreno 430 make multi-tasking and graphics very reliable and, all in all, the Nexus 6P delivers fast and reliable performance, even if the benchmarking seems to indicate that throttling is occurring.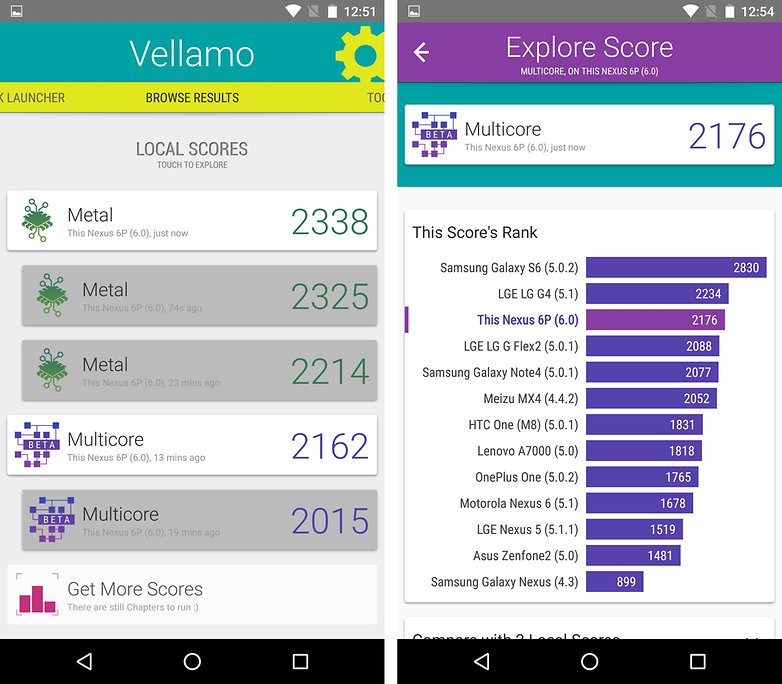 Google Nexus 6P audio
The audio quality on the Nexus 6P was a real surprise. It might be stretching it to say that it's HTC BoomSound quality, but if you're looking for excellent front-facing stereo speakers, the Nexus 6P does not disappoint. The sound is clean, loud and without distortion, and for the first time in years I've found an otherwise perfect smartphone with speakers I can't find flaw with. Well done, Huawei.
As for in-call quality, the earpiece speaker is also very good but external noises creep in at times, and the call becomes a little muffled. Normally this kind of background noise is canceled out by the multiple external microphones, but it seems like this might still need a little tweaking on the Nexus 6P. This can be easily avoided by lowering the volume in the call to around 60 percent, but it would be preferable if noise canceling were handled better.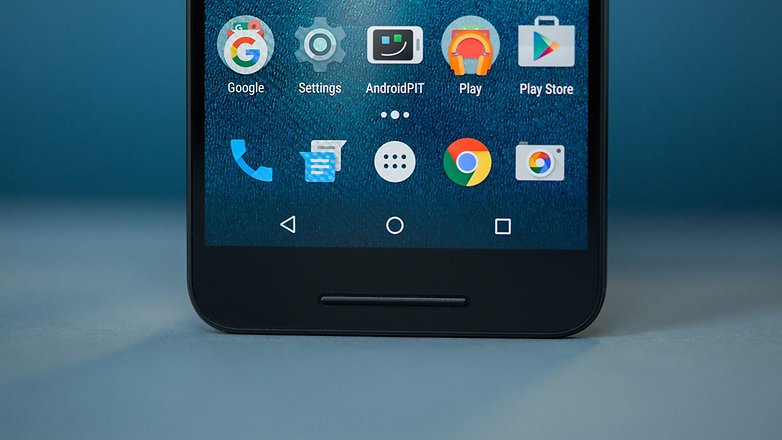 Google Nexus 6P camera
The Nexus 6P camera is a 12.3 MP primary camera with no optical image stabilization. To compensate for this puzzling omission, the Nexus 6P gains laser auto-focus.
The Nexus 6P sensor also has larger pixels than its predecessor. This means the images captured in low light environments are richer in detail. We've seen this idea before, in HTC's UltraPixel technology which, it has to be admitted, was a bit of a failure. HTC has largely stopped using the technology on most of its phones but Huawei seems to have got the recipe right, because the Nexus 6P camera is great.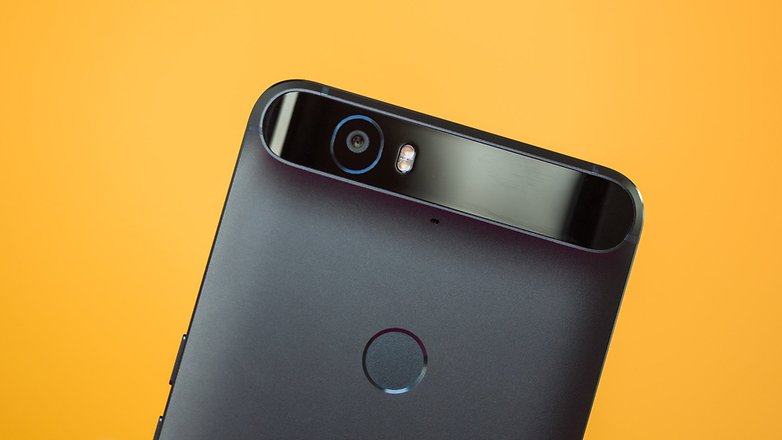 The dual LED flash offers balanced and natural tones in flash photography and the results are pretty good. This is easily the best camera on a Nexus phone ever. The Google Camera, which can be installed on any phone via the Play Store, is pretty simplistic, but the Nexus 6P is capable of shooting 4K video and slow motion at both 120 fps and 240 fps. There's also an upgraded HDR mode called HDR+ which automatically detects when it is needed.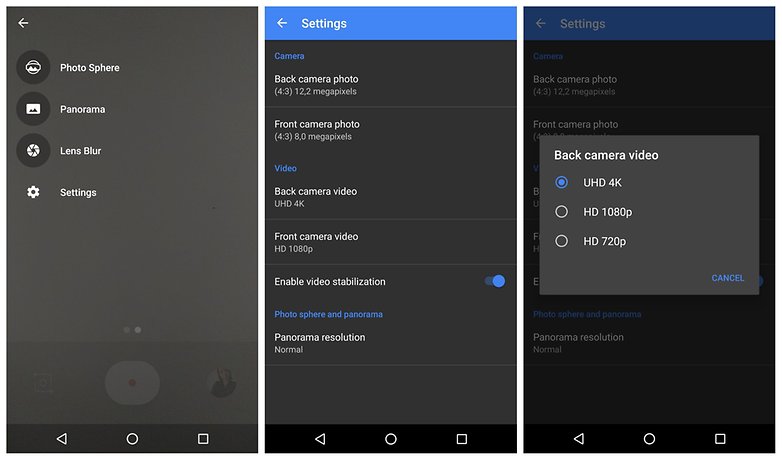 The software interface on the Nexus 6P is improved too. Instead of pressing on-screen buttons to switch between photo and video mode, you can now simply swipe from one side of the screen to the other. Another nice feature is the camera shortcut, which is accessible by pressing the power twice in rapid succession.
The front-facing camera on the Nexus 6P is also really good and closely resembles the one on the Huawei Mate S. 8 MP is more than enough resolution for selfies or video calling and the results speak for themselves. Images are sharp and detailed and not overly saturated.
Image quality is not only the best that has ever appeared on a Nexus device, the camera produces very good results even when compared with other more mainstream Android smartphones. It's not up there with the likes of the Galaxy S6 or LG G4, but the Nexus 6P can certainly hold its own. One downside is that, as noted on DxOMark, the Nexus 6P is prone to over-exposure when in HDR+ mode, so be warned.
Google Nexus 6P battery
In the past, the Nexus range has not enjoyed particularly brilliant battery life. Things always improve with new Android versions but it's hard to think of a Nexus that impressed us with its battery life straight out of the box. Until now. The Huawei Nexus 6P has a whopping 3,450 mAh battery – the largest ever in a Nexus.
This means that the Nexus 6P has more than enough juice to power a large QHD screen, and, combined with Doze Mode and the stock battery saver and app standby features, the Nexus 6P gets you through a full day of easier than any other Nexus. You certainly won't be having to cripple your Nexus just to make it through to dinner time.
The battery is, of course, non-removable, but the addition of rapid charging makes getting enough juice on the fly a simple task. In just 10 minutes the Nexus 6P can be charged enough to get you up to seven hours of usage. This figure refers to a near-depleted battery though; if your Nexus 6P still has a substantial charge, the charging speed will be marginally slower.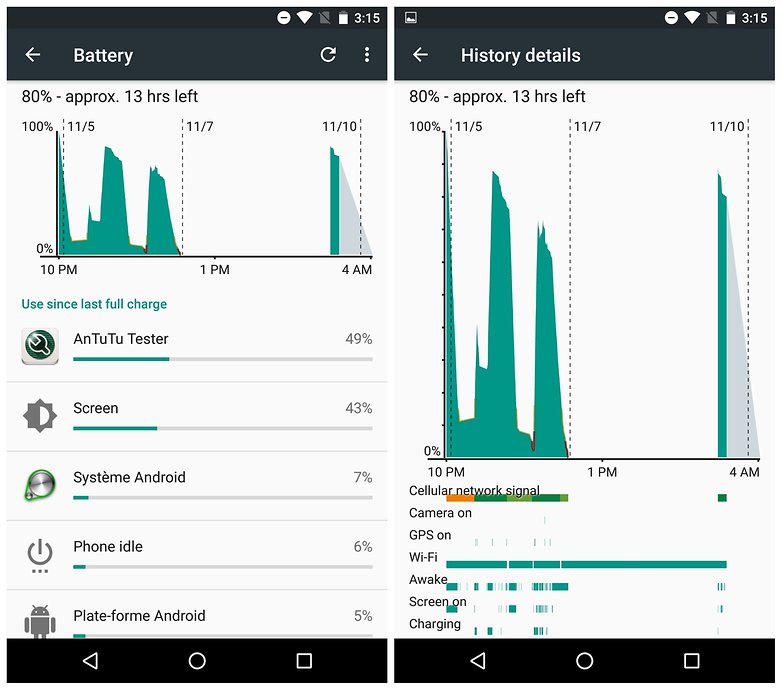 Doze Mode, a new feature in Android Marshmallow, recognizes when a device has been unused for a while (for example, when it is lying on your bedside table) and enters a kind of deep hibernation to conserve battery life. App standby also hibernates apps that haven't been used in a while, so they aren't running background processes and consuming system resources when they are not actually needed.
You can see Doze Mode in action in the screenshots above. Where the line representing battery drain is near horizontal, that's Doze Mode in action. Overnight you might lose as little as three percent of battery life, compared with 10-15 percent on Lollipop. I also benchmarked the Nexus 6P battery using AnTuTu's battery tester.
In AnTuTu, the Nexus 6P scored 7,777 points, which places it well above average. To give you some basis for comparison, the Galaxy S6 Edge+ scored 6,659, the S6 Edge scored 7,561 and the Moto G (2013) 8,352 points. The higher the score, the better the battery life. The performance of the battery on a daily basis is dependent on many factors, including Wi-Fi stability, location services, cellular reception and usage habits, and can't be accurately reflected by battery benchmarks, but they give you an idea of how phones compare with each other.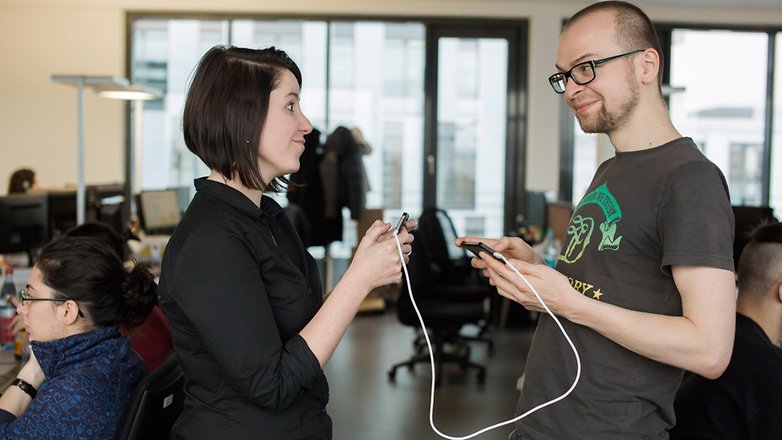 Taking this into consideration I can say that you could easily rely on the Nexus 6P to get you through at least 11 hours of use. I use my phone more than the averager person, so for me to make it through almost half a day is impressive.
One of the other great things about the Nexus 6P is the fact that you can reverse charge other USB Type-C equipped devices from the Nexus 6P's considerable battery. We've seen this feature in other large-battery devices from Huawei in the past, so it's great to see it make an appearance in a Nexus.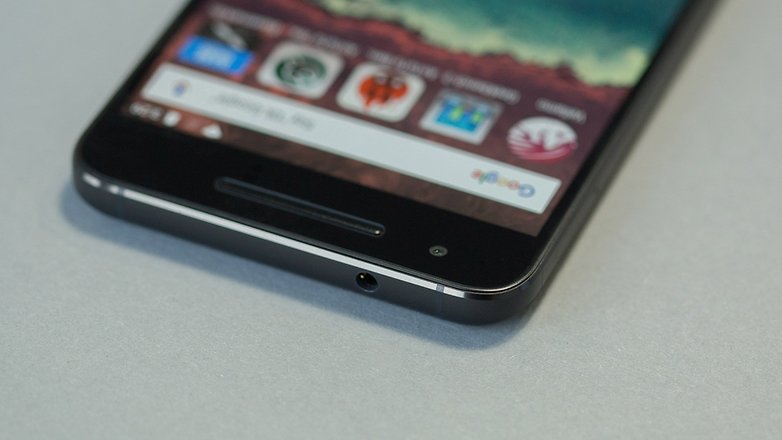 Google Nexus 6P technical specifications
Final verdict
The P in Nexus 6P stands for premium, and this device absolutely deserves its monkier – the Nexus 6P outshines the original Nexus 6. Although there was some evidence of performance throttling from the Snapdragon 810 chipset in benchmark results, it's hard to pick up on in general use.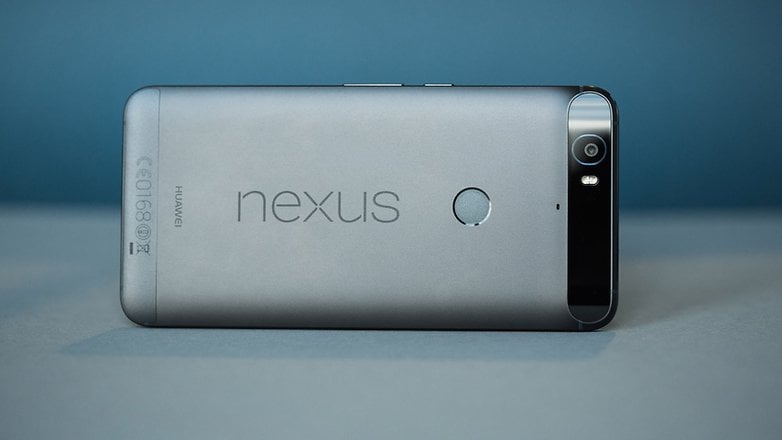 The Nexus 6P is the best designed smartphone Google has ever released. It is beautiful, thin and fast, it has a great battery and fingerprint scanner and, above all, it runs with the purest Android experience you can find. Huawei has also told us that if Nexus 6P sales are convincing there's a possibility that more Huawei devices might ship with stock Android, especially to the US market.
While there will still be some bias against Chinese phones, Huawei's Nexus 6P should make the doubters think twice. The Nexus 6P is shipping now but the waiting times are only set to increase, so if you're thinking about buying a new Nexus, the sooner you order, the better.