Mlais M7 review: affordable, but with a catch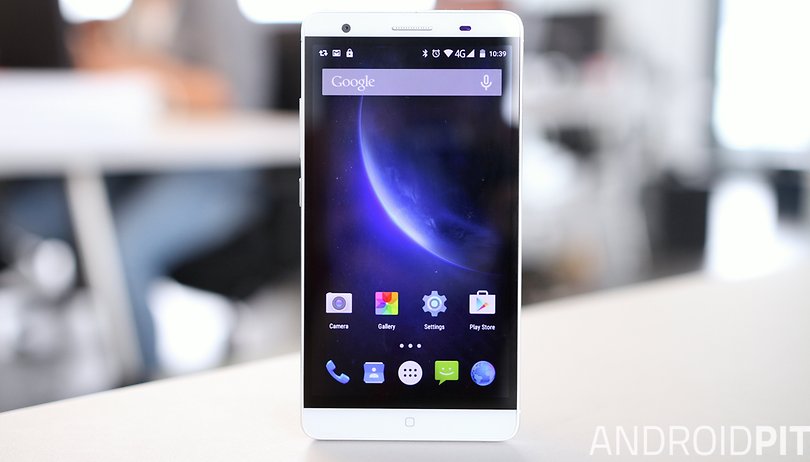 The Mlais M7 is an interesting package: a nice looking phone complete with a finger scanner and running Android Lollipop that you've probably never heard of. In our Mlais M7 review we'll take a look at the features of the phone along with its hardware, software and performance to see if it delivers.
Good
Great price

Android Lollipop

Fingerprint scanner

Removable battery and microSD card expansion
Bad
Very unreliable performance

System freezes regularly

Weak speakers and battery

Touch screen issues
Mlais M7 release date and price
The Mlais M7 release date was May 7, 2015 and at launch, the Mlais M7 price was officially 199 USD. The price frequently drops to just 149 USD though, either through promotions on the Mlais Facebook page or through online retailers.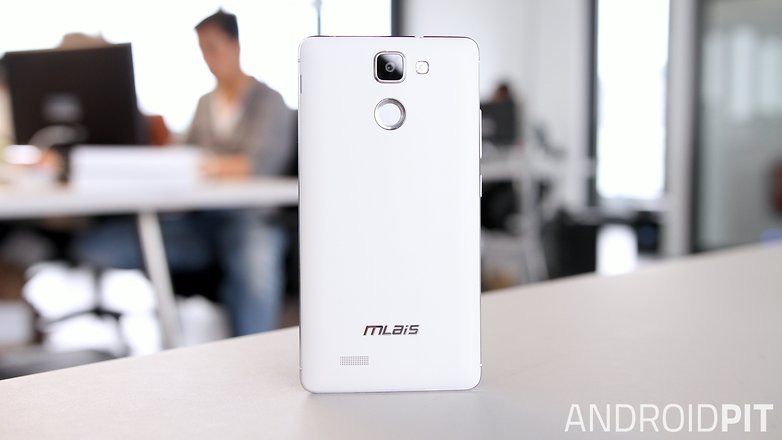 Mlais M7 design and build quality
The first thing you notice when you unbox the Mlais 7 is just how good it looks . For an ''unheard-of'' Chinese brand the phone itself looks very nice indeed. While some Mlais devices have been rather blatant rip-offs of existing phones, the M7 takes a few design cues from other manufacturers but is truly its own device.
The Mlais M7 features a metal frame with beveled edges that kind of look like a mix between the Galaxy Note 4 and the HTC One E8. A slightly raised polycarbonate trim surrounds the display which is covered by Gorilla Glass 3. Buttons are on the left and the headphone jack and microUSB charging port are all up top.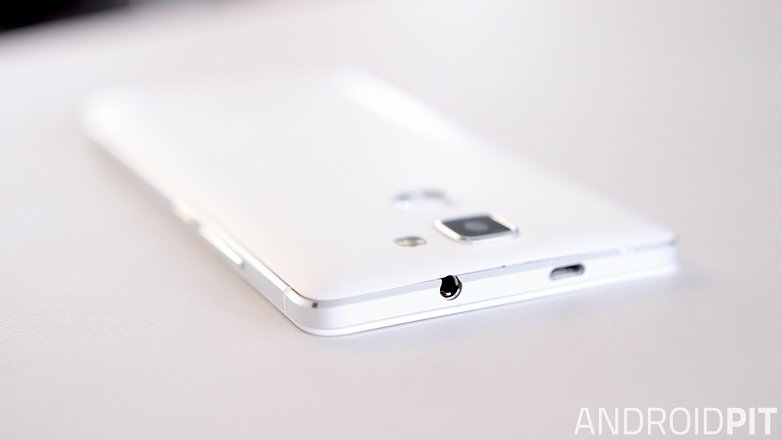 The back panel is made of flexible plastic and is removable, revealing a replaceable battery and access to a microSD and dual SIM card slots (SIM and micro-SIM). Multiple SIMs can be managed from within the software.
The back panel isn't textured but it has a nice soft feel to it. Up the top is a square camera lens which protrudes slightly from the surface with an LED flash and a circular, recessed finger scanner. Down the bottom is a single speaker grill.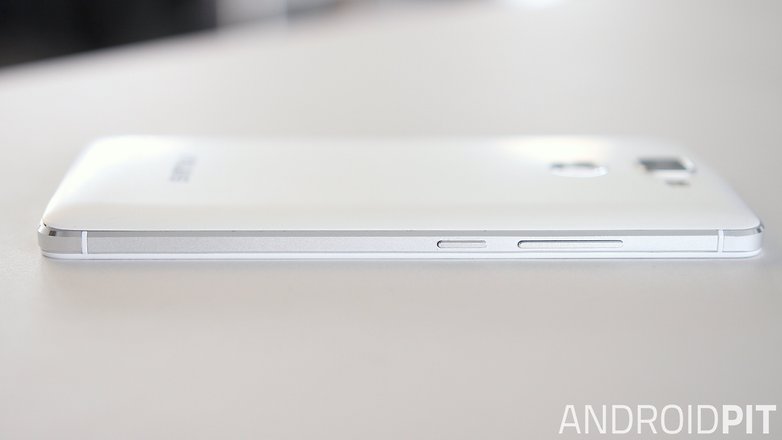 The front of the Mlais M7 features capacitive (as opposed to on-screen) buttons in the old Samsung-orientation of menu, home and back. I'm personally not a fan of capacitive buttons but they're easy enough to get used to. A few sensors and the earpiece speaker complete the visible features of the M7 on the front.
For a phone that costs just 199 USD RRP and as low as 149 USD in the various sales and offers Mlais likes to throw out on a regularly basis, this phone definitely has the right price and looks in spades. But how does it perform?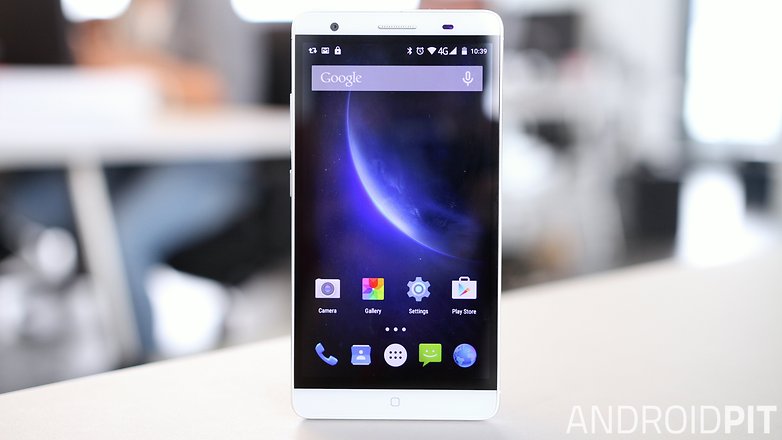 Mlais M7 display
The Mlais M7 display comes with a 5.5-inch, HD IPS LCD. The lack of Full HD is noticeable , but for many people, HD is perfectly sufficient resolution for a smartphone screen. Still, there were some problems with our particular review unit that must be mentioned.
The touch screen response is pretty patchy, ranging from acceptable to downright unusable. I repeatedly found myself stuck in an app because the touch screen would not register anything.
Occasionally this happened at the same time as a lack of response in the capacitive buttons as well, so the only solution was to turn the screen off and on again or to reboot the phone. Even following a factory reset the problem persisted.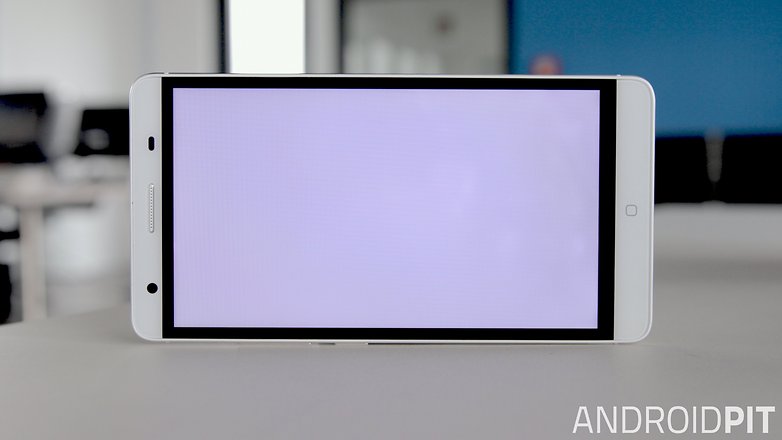 The display also had some rather troubling inconsistencies which you can see in the image below. While this could just be a particular flaw of our review unit, it's a very noticeable issue and immediately detracts from the positive first impressions the phone provides.
Although not a deal breaker, I would advise you to familiarize yourself with your retailer's returns policy in case you encounter something similar. Despite these issues, the brightness is OK and so are the viewing angles. Colors are nice and bright and true to life.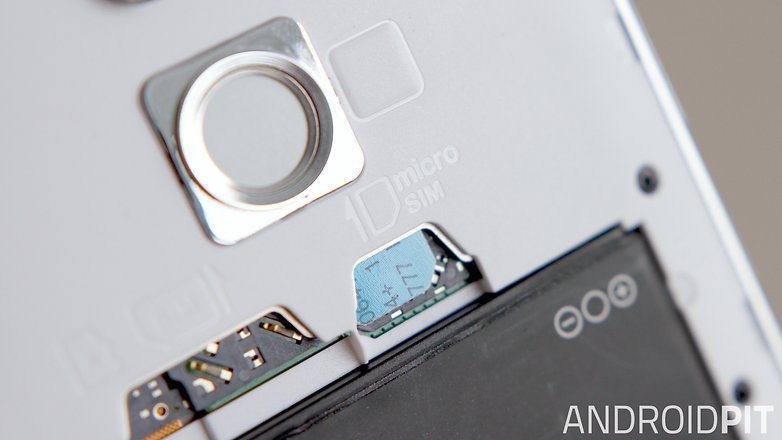 Mlais M7 special features
One surprise feature found on the Mlais M7 is granular app permissions. A much-heralded feature of the upcoming Android M release, some Chinese manufacturers like Mlais and Huawei have been including individual app permission controls for a while now.
The feature works great and provides total control over which permissions apps have access to. You can manage permissions individually by app or by permission type. In the two weeks I've been using the Mlais M7 I haven't encountered any issues with apps I have modified the permissions for.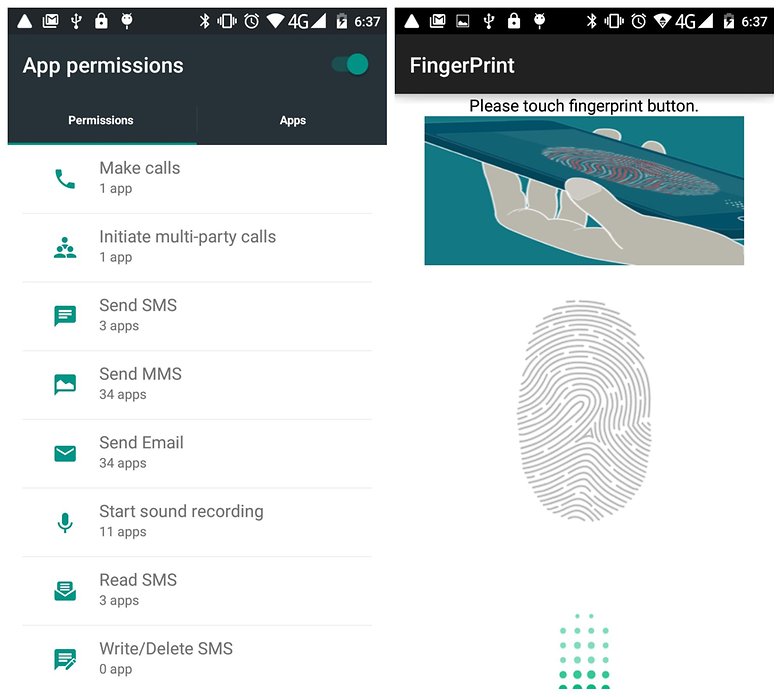 Another nice feature found on the Mlais M7 is the touch-based fingerprint scanner. The registration process is very simple (although for some odd reason there is a swipe animation on-screen as if the scanner was in the physical home button location on the Galaxy S6).
At first I had perfect readings from the fingerprint scanner every time. After a little while though the readings started to be hit and miss and then it seemed as though the scanner would never recognize my fingerprint correctly.
Even re-registering fingerprints didn't entirely fix the issue and I just started using the PIN code backup instead of even trying the fingerprint reader. The reader itself seemed to be problematic too, as after a while it didn't even recognize I had placed my finger on the sensor, let alone read it correctly.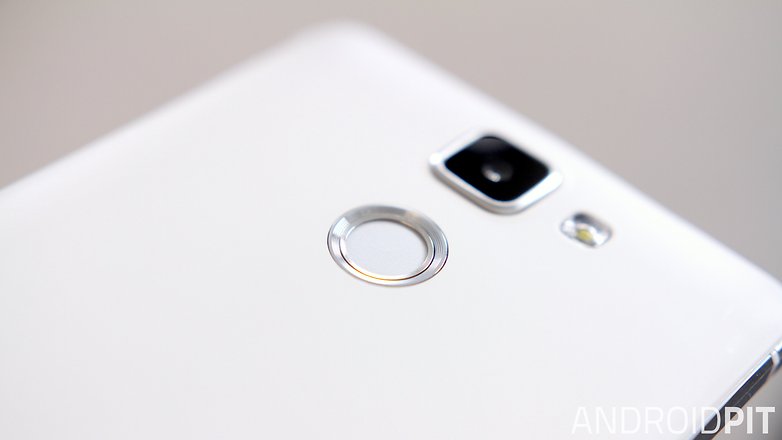 Mlais M7 software
The Mlais M7 runs Android 5.0 Lollipop and it's of the stock+ variety. By stock+ I mean it is basically stock Android with a few additions on top . With any luck this means Android updates will come to this phone faster than other devices with heavier manufacturer skins.
For example, in the settings, there's a fingerprint scanner section, off-screen gestures like we know from the OnePlus One and a ''scheduled power on and off'' option. Likewise, in the Quick Settings you'll find an audio profile button which pops up a little sound profile widget.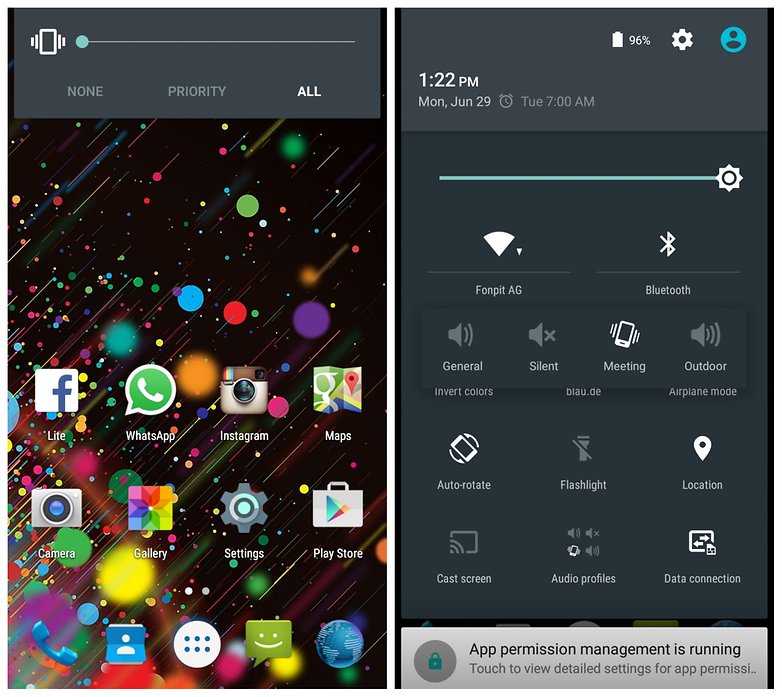 The off-screen gestures include things like Knock On (double tap to wake), drawing letters to launch apps like the camera and so on and they all work fine. Scheduled power on and off is just that: you can set a time for your phone to automatically turn itself on in the morning and off again at the end of the day.
I can't say I used this feature but I guess it makes sense for some people that don't like to be bother during the night. Of course, Android Lollipop's Priority Interruptions function is perfectly capable of handling that for you too, without turning your phone off.
These additions are generally nice and useful and provide a nice twist on stock Android, much like we've seen with Motorola and OnePlus recently. It's also a very nice surprise to see Lollipop running on such a low cost device.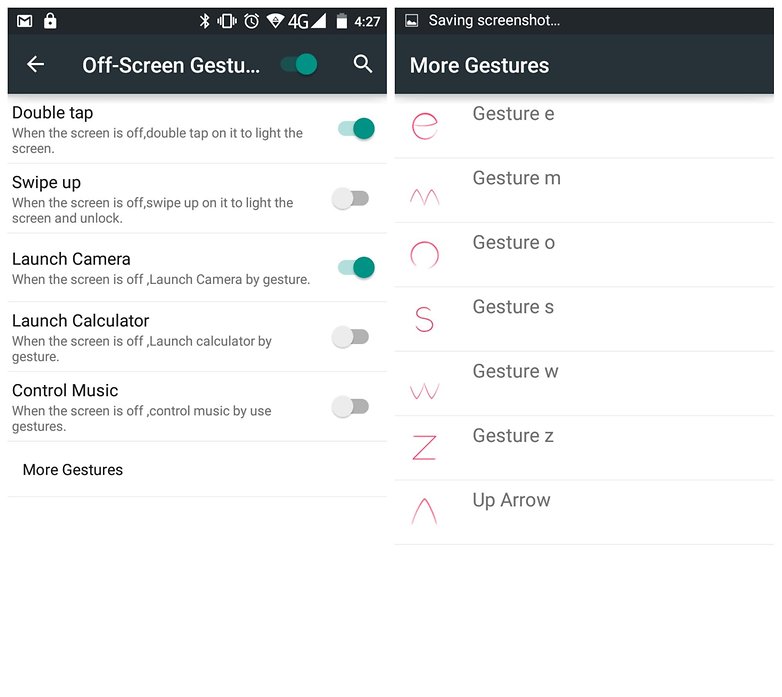 Mlais M7 performance
In benchmarks the Mlais M7 performs admirably, clocking scores in AnTuTu of around the 48,000 point mark. In practice the M7 runs nicely, but it seems to be plagued by issues that I can't clear up, either through factory resets or by wiping the cache.
Occasionally the whole device will freeze up and I can't put it down to whether it's a system bug, touch screen issue or something else. Whatever it is, it makes it hard to recommend the M7 as a stable and reliable device.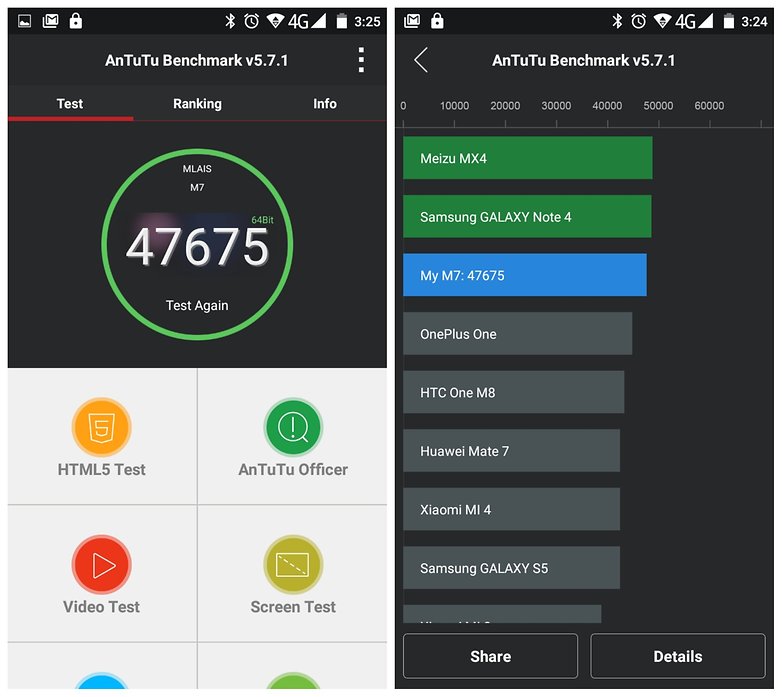 The Mlais M7 price is right, it's well put together and some users might be perfectly happy to accept a few issues in order to have a good looking phone running a recent version of Android. I'm not one of those people though.
For me, I just can't get past these stumbling block and find that freezes, non-responsiveness and general unreliability tend to tarnish a device that otherwise shows so much promise . I really want to like the Mlais M7 but I just can't get there.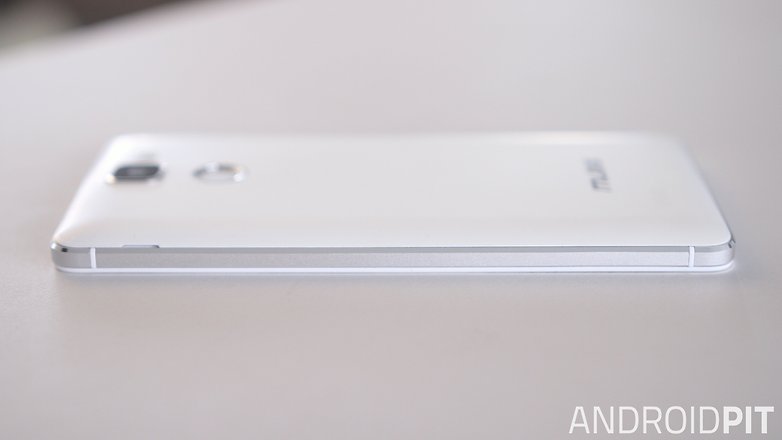 There's lots of potential for the Mlais M7 specs to shine, but something just isn't quite right. The 64-bit octa-core MediaTek chip clocked at 1.7 GHz has more than enough power, backed up by the Mali-T760 GPU. So why do I get screen freezes all the time?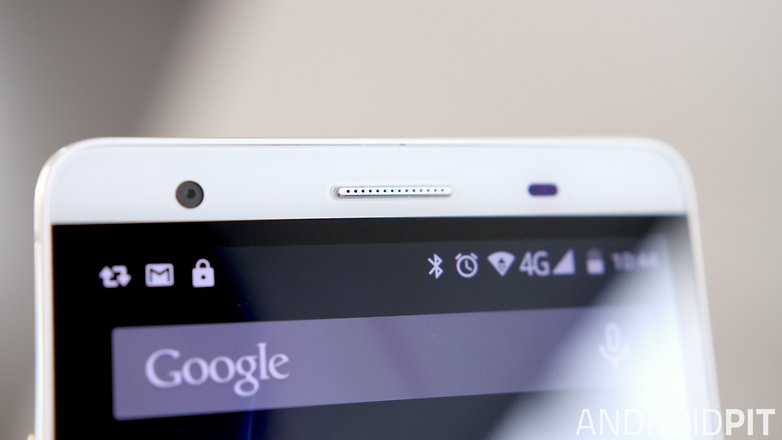 The 3 GB of RAM and near-stock Lollipop should make multi-tasking a breeze, so why does it take so long to bring up the Recent Apps list? As I said at the start of this review, the Mlais M7 looks good on paper, but the real world experience just doesn't stack up.
If you can handle some inconsistency and unreliability, the Mlais M7 is worth a look, but for a similar price it is possible to find other devices – like the Moto G (2015) – that provide much more reliable performance.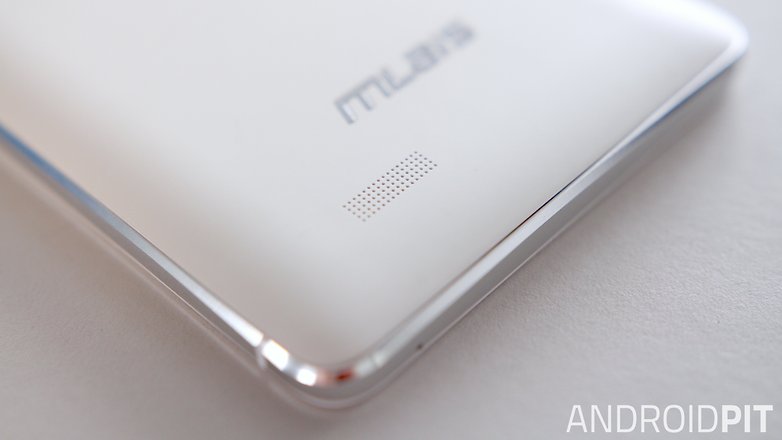 Mlais M7 audio
The in-call sound quality of the Mlais M7 is perfectly fine, although the volume tends to be a little on the low side. Clarity is perfectly good though. The speakers are another issue altogether.
The speakers are weak, simple as that. The volume is terrible, needing to be well above half to even be audible. There's not much in the way of bass here either, but the higher tones are decent enough.
For a phone in this price range the speaker is ok, but the volume is a real problem, being so quiet it almost defeats the purpose of having an external speaker at all.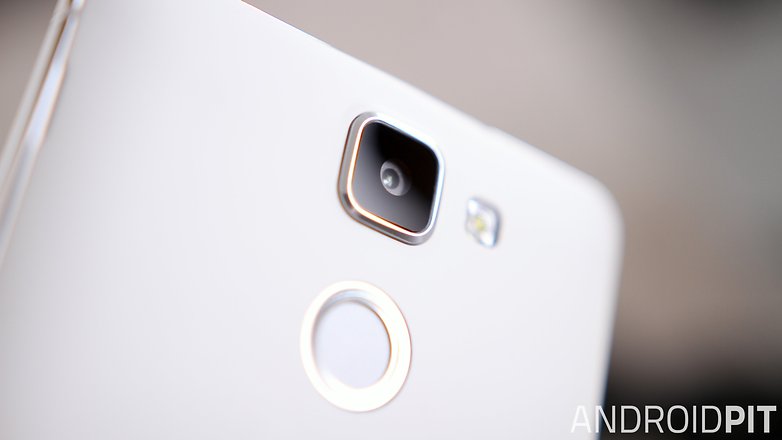 Mlais M7 camera
The Mlais M7 camera is a 13 MP Sony IMX315 shooter with true flash LED. The front-facing camera is a 5MP job capable of shooting 1080p video.
On paper this sounds great, but yet again, the camera is another story in real life. At night it's almost impossible to get a decent photo and there's a strange red patch in the center of light-colored shots.
In daylight conditions the Mlais M7 camera is capable of capturing good photographs. But if you're heading out to a gig you're better off leaving the M7 in your pocket.
Video calling through the front-facing camera is decent, as are selfies (in good conditions). Again, the M7 will get you by in certain situations but it's not a camera phone you'd want to rely on .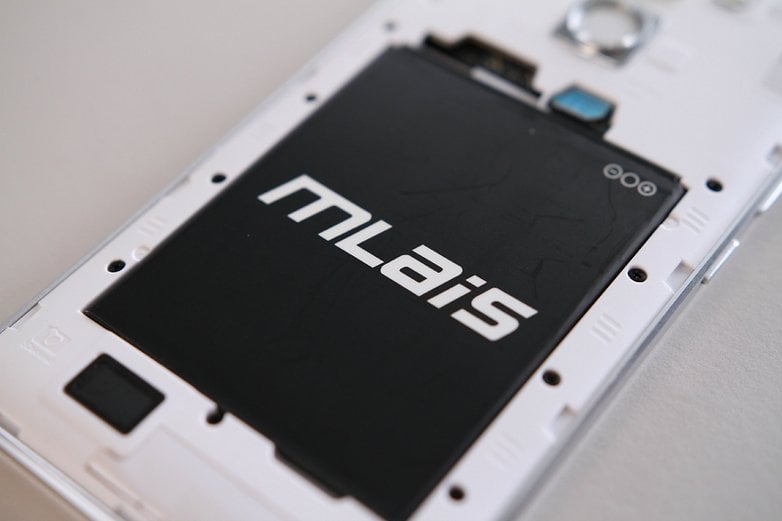 Mlais M7 battery
The Mlais M7 specs include a removable 2,600 mAh battery that will sort of get you through the day , depending on your style of usage. I'm a pretty heavy user but I also tend to top the battery up regularly through the day.
On days where I forgot to top things up there was no way I was making it through a full day and evening, even with my display brightness set very low.
The M7 battery does supports fast charging though, which is nice because you're likely to need it during the day to make it through till bed time. There's a ''standby intelligent power saving mode'' in the battery settings, alongside Lollipop's Battery Saver, but I found that every time I got my ''15 percent battery remaining'' warning the phone shut down within a minute.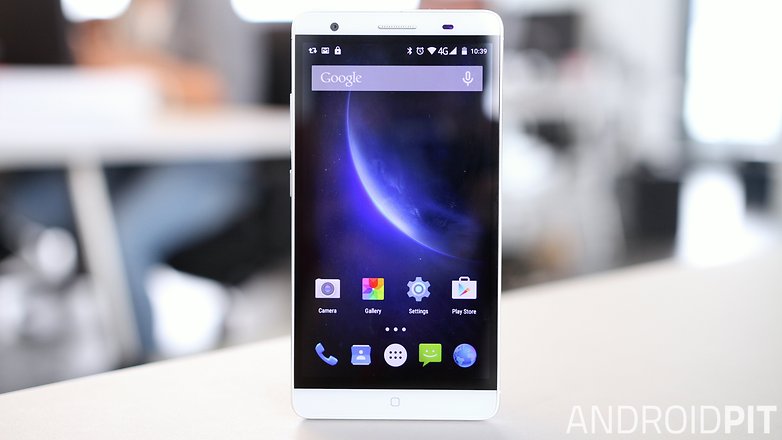 Final verdict
I'm in two minds about the Mlais M7. In terms of specs it has everything it needs to be a dynamo. The price is right, it looks great and is well put together. But in practice things start falling apart. Performance is an unreliable nightmare. When it works it works great, but it simply isn't reliable.
The camera is capable of some excellent shots but not under all conditions (admittedly, like all smartphone cameras). The speakers are barely passable. The battery life is so-so, the screen has some major issues and the general stability of the system was repeatedly called into question.
Despite all this, there is a lot to like about this phone and, as I mentioned earlier, there's lots of potential if things get ironed out. But as it stands there are just too many problems that make it impossible to rate this device any higher.
If a software update comes along that fixes these issues, we'll be sure to revisit this review. But as it stands right now we just can't recommend the Mlais M7 as a wise choice due to its unreliability. Even at such a low price, a phone you can't rely on misses the most essential thing. There are other phones out there in a similar price bracket that offer much more reliable performance and stability.