HTC U11+ review: Insider's phone gets an upgrade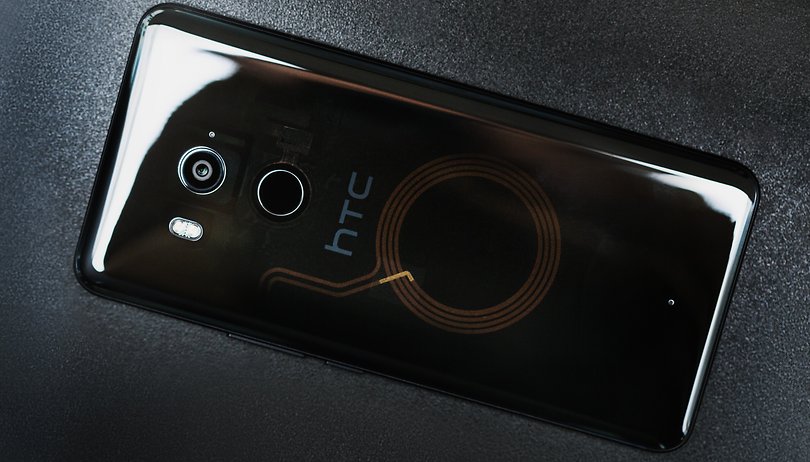 In November 2017 HTC presented the exciting HTC U11+ alongside the U11 Life. After a short delay, the phablet has finally gone into series production, so we were able to take a closer look at the 6-inch smartphone, which was originally planned as the Google Pixel 2 XL. Will HTC's 18:9 format phablet be just a niche choice among all the top smartphones of 2017, or will it outshine the rest of the flagships? Find out in our review of the HTC U11+. NEXTPITTV
Good
Very good battery life

Elegant and high-quality design

Dual SIM

IP68 certified
HTC U11+ release date and price
Is it coming or not? Everyone initially assumed that the HTC U11 would get a 'plus version' in 2017, before the otherwise reliable Twitter leaker Evan Blass threw everyone off with his Tweet:
Much ado about nothing: the 11/2 HTC event is to launch the decidedly mid-range U11 Life, not the +. Dial back your excitement accordingly.

— Evan Blass (@evleaks) October 21, 2017
Well, we all make mistakes sometimes and I'll also probably also be more easily convinced by OnePlus in the future.
But back to the real star of this article, the HTC U11+. As already mentioned in the introduction, on November 2, 2017 the HTC U11+ arrived after all on November 2, alongside the HTC U11 Life, which came equipped with Android One. Our American readers will be sad to hear that according to The Verge, HTC has no plans to bring the HTC U11+ to the US, though it will be available in Europe, Asia and other markets globally. The HTC U11+, with 6 GB of RAM alone, became available for purchase on November 20 in the UK for £699, which is around $970. In the rest of Europe, the price is an equivalent €799.
In the first quarter of 2018 the Taiwanese company will release a visually more exciting version: the design is called Translucent Black and thanks to the clever transparent back, parts of its interior are exposed. It is still unknown whether this version will have a different price than the normal Ceramic Black version.
HTC U11+ design and build quality
With respect to the design, there are hardly any changes compared to the U11 at first sight, apart from the front-filling display and the fingerprint sensor being placed on the back.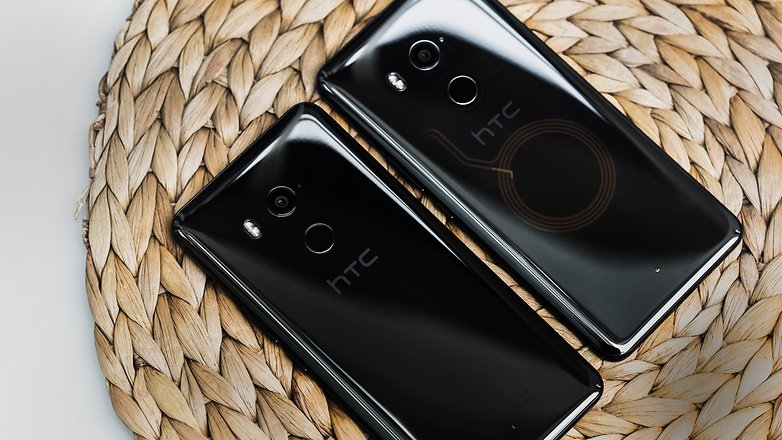 Only once you pick it up can you notice that the aluminum frame of the U11+ is wider and more robust. It is also noticeable that the frame is less rounded and appears more flat. This ensures that you have a better grip on the 188-gram U11+.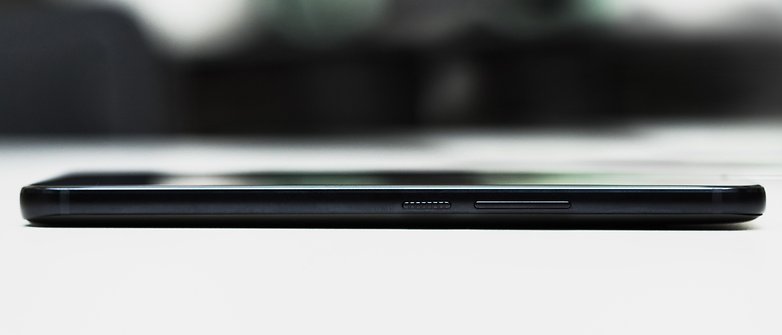 From a subjective perspective, the HTC U11+ seems more elegant and coherent than its predecessor, thanks in part to the more restrained color scheme and the new 2:1 format. In addition, the smartphone offers better protection against dust and water as it moves up from IP67 to IP68 certification. With IP67 certification, a smartphone should be protected from fresh water for a maximum of 30 minutes and up to a maximum diving depth of 1 meter. To achieve IP68 certification, the smartphone must be protected against permanent immersion. The diving depth is defined by the manufacturer itself, but can be no less than 1.5 meters of water.
HTC U11+ display
In 2017, 18:9 display formats have been all the rage among manufacturers like Samsung, LG, Google and Huawei. Now, HTC has jumped on the bandwagon. Although they're a bit late to the party with the HTC U11+, it retains some of HTC's peculiarities, like Super LCD technology in the display. The 6-inch screen has 1,440 x 2,880 resolution and covers the DCI-P3 color space. In addition, it should be compatible with HDR10, but this will only be available post-launch with a software update, since HTC has yet to negotiate with content providers like Netflix and Amazon.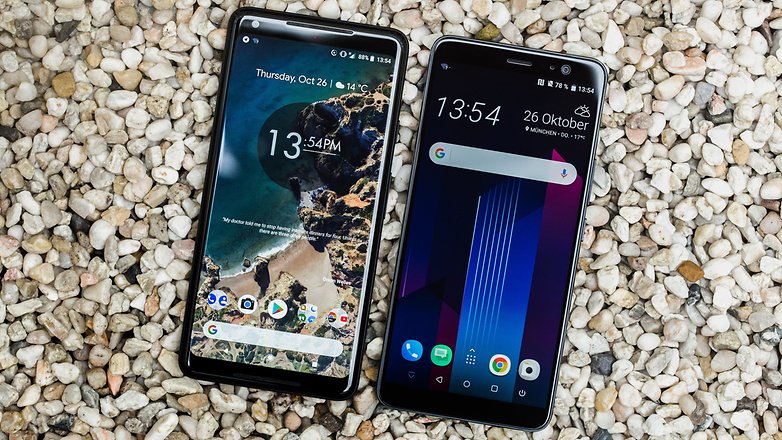 HTC U11+ special features
Like the HTC U11, Pixel 2 and Pixel XL 2, the U11+ also has a pressure-sensitive frame. HTC calls this Edge Sense, while Google calls this feature Active Edge. HTC has further refined the software for the U11+ so that it can now be configured in many ways. Not only can various apps and voice assistants be launched with a squeeze, but even functions within an app can be controlled that way. For example, the camera can be launched from directly within the Facebook app by squeezing so that the photo taken can be edited directly inside the Facebook app and posted immediately.
Edge Launcher is another feature that can be triggered by Edge Sense. And importantly for all HTC U11 users that haven't made the leap to the U11+, you can receive all Edge Sense innovations via a software update, including the launcher.
HTC U11+ software
While the technical updates are minor, HTC has tweaked and optimized the software for the U11+. The most obvious change is that HTC Sense is now based on the new Android 8.0 Oreo. Once again, you'll find three assistants on board: Google Assistant, Amazon Alexa and HTC Companion.
A new software feature was added, a dial-shaped one-handed control menu. It features two levels of app shortcuts to keep you from having to swipe around the app drawer and homescreens to open your frequently used apps.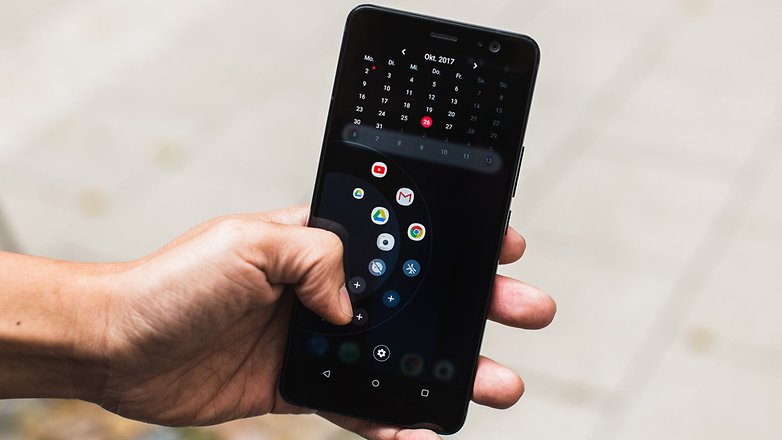 Above the dial, there is still room for a monthly calendar. Unfortunately, the calendar view can't be replaced by another widget, but improvements can still later be made with updates. As a reminder: in the beginning, it was only possible to activate the assistant with Edge Sense.
Another handy gimmick could be the two-sided navigation bar, which can even be arranged as you like. To give an example, screenshots and screen recordings are functions that have also been added to the navigation bar of the HTC U11+.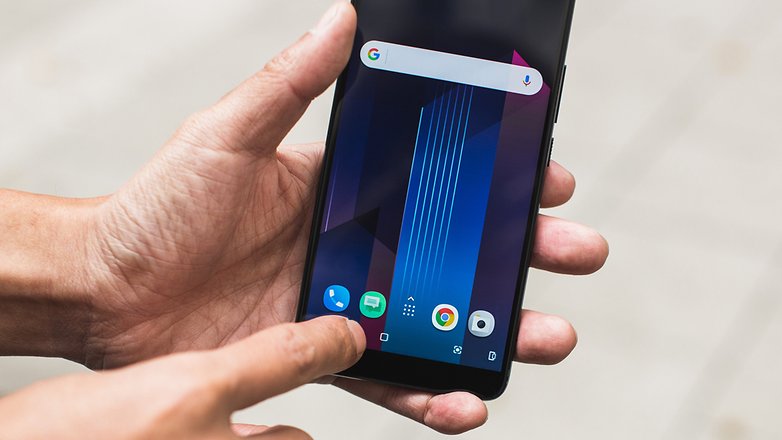 HTC U11+ performance
The HTC U11+ inherited its technical specs from its predecessor. Equipped with the Snapdragon 835 processor from Qualcomm, it should offer sufficient power reserves in Europe with 6 GB RAM and 128 GB of UFS 2.1 storage. There will be another variant in North America with 4 GB RAM and 64 GB of storage. The internal memory of HTC U11+ can of course be extended up to 2 TB via MicroSD.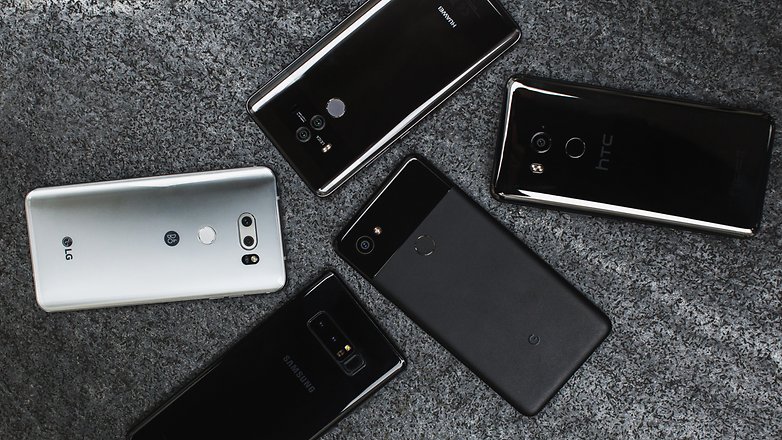 As was predicted, the HTC U11+ is not far off from its sister model in terms of performance after the update to Android 8.0.
HTC U11+ Benchmarks
| | HTC U11+ | HTC U11 (Android 8.0) | Razer Phone (Android 7.1.1) |
| --- | --- | --- | --- |
| 3DMark Sling Shot Extreme Vulkan API | 2.712 | 2.745 | 2.701 |
| 3DMark Sling Shot Extreme OpenGL ES 3.1 | 3.669 | 3.645 | 3.731 |
| 3DMark Sling Shot OpenGL ES 3.0 | 4.885 | 4.285 | 5.007 |
| 3DMark Ice Storm Unlimited OpenGL ES 2.0 | 41.764 | 41.810 | 42.526 |
| Geekbench 4 Single-Core | 1.934 | 1.920 | 1.932 |
| Geekbench 4 Multi-Core | 6.645 | 6.527 | 6.700 |
| PassMark Memory | 14.730 | 14.537 | 14.630 |
| PassMark Disk | 75.710 | 75.817 | 74.882 |
New top-range smartphones are at nearly the same level in terms of pure benchmarks. There are only marginal fluctuations. In everyday use, it is usually clear whether the manufacturer has adapted the software well or not. Our test with the HTC U11+ showed that the software was implemented well and there were hardly any unnecessary waiting times or issues with jerking.
HTC U11+ audio
Of course, the HTC U11+ can do everything that the U11 can. HTC also provides the U11+ with Boom Sound, USonic headphones and four microphones for both active noise cancellation and 3D audio recording.
My colleague Steffen was already impressed with the Boom Sound and included USonic headphones in the HTC U11. The same can be said for the audio on the U11, since HTC hasn't further tweaked the audio equipment. You can read Steffen's comments about the HTC U11 audio quality after testing it out for 100 days.
HTC U11+ camera
For the camera, HTC sticks to the tried and tested. The U11+ has a 12.2 MP main camera with an aperture of f/1.7 and a focal length of 28mm (small picture equivalent). When it comes to stabilization, HTC once again relies on the duo of optical and electronic image stabilization. The front camera has an 8 MP sensor with a f/2.0 aperture with a focal length of 28mm (also small picture equivalent). We already saw what this combination was capable of in its predecessor.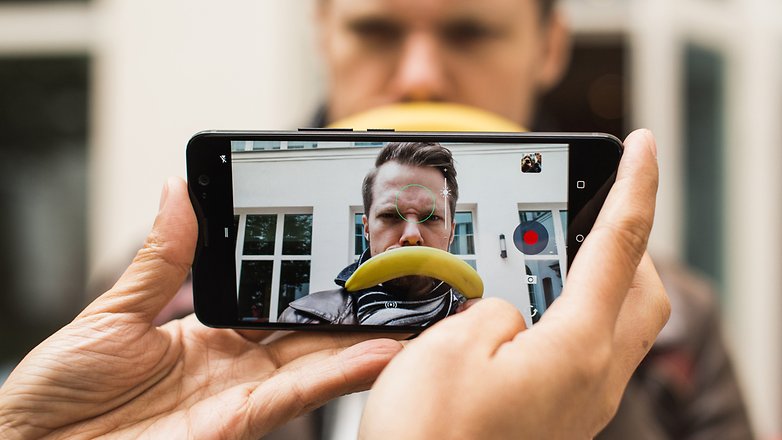 In our upcoming comparison of the camera software of the HTC U11+, we will find out whether if the camera is able to keep up with newer competitors like the Galaxy Note 8, Google Pixel 2 (XL) or maybe even the Huawei Mate 10 Pro. So stay tuned!
HTC U11+ battery
The HTC U11+ packs a 3,930 mAh battery. With that kind of capacity, the phablet is hot on the heels of the Huawei Mate 10 Pro with its round 4,000 mAh. HTC relies on both Qualcomm's Quick Charge 3.0 and USB Power Delivery for fast charging. You can find out what the differences are in our special article on fast changing technologies:
HTC has done a very good job in terms of battery life, firstly because the HTC U11+ performed excellently in our test apps for measuring battery life. In the battery test with Geekbench 4, a benchmark we introduced on a livestream at the end of last year, the HTC U11+ ran for 7 hours and 28 minutes, outperforming the Galaxy S8+ by 19 minutes.
In PCMark's battery test, the HTC U11+ also achieved an excellent result with 10 hours and 7 minutes. As of yet, only the Razer Phone has been able to challenge the U11+ in both battery tests.
In my everyday usage (a few phone calls, frequent use of apps, emails, browsers and occasionally watching videos and playing games) the HTC U11+ easily lasted one and a half days. If you also activate the power-saving options, then two full days are possible without having to resort to an outlet in the wall. HTC previously didn't include an option for wireless charging in the U11+. HTC explained to us that storing the charging coil would have meant reducing the battery's capacity.
HTC U11+ technical specifications
Dimensions:
158.5 x 74.9 x 8.5 mm
Weight:
188 g
Battery size:
3930 mAh
Screen size:
6 in
Display technology:
LCD
Screen:
2880 x 1440 pixels (537 ppi)
Front camera:
8 megapixels
Rear camera:
12.2 megapixels
Flashlight:
Dual-LED
Android version:
8.0 - Oreo
User interface:
HTC Sense
RAM:
6 GB
Internal storage:
128 GB
Removable storage:
microSD
Chipset:
Qualcomm Snapdragon 835
Number of cores:
8
Max. clock speed:
2.45 GHz
Connectivity:
-
HSPA, LTE, NFC, Dual-SIM , Bluetooth 5.0
Final verdict
With the U11+, HTC has created a smartphone that is absolutely at the same level as the Samsung Galaxy S8+, Google Pixel 2 XL or Huawei Mate 10 Pro. If you also account for the small but useful features in the U11+, such as the dual SIM, memory expansion via microSD cards, Apple AirPlay support integrated into the operating system, support for Project Treble, Alexa as an alternative to Google Assistant and the recommended retail price of around 970 dollars, then the HTC U11+ is an almost perfect smartphone.
Unfortunately the HTC U11+ is still lacking a few things that would make it the perfect smartphone. However small these features are, they do make everyday use a bit more pleasant. For instance, the HTC U11+ currently lacks support for VoLTE and Wi-Fi Calling. This certainly has more to do with the network operators than it does HTC. Since the U11+ is not available through any network operator, HTC clearly saw no need to test and release the smartphone for VoLTE and Wi-Fi Calling. The integration and activation of both features is only a minor issue, as the U11+ technically corresponds to the U11.
Besides the absence of these two features, the weight and height of the U11+ aren't ideal. In conjunction with the slippery back, the U11+ leaves a slight discomfort in everyday use. The enclosed transparent case takes away the unpleasant feel, but also ruins the classy appearance.