How the Galaxy S7 and S7 Edge cooling system works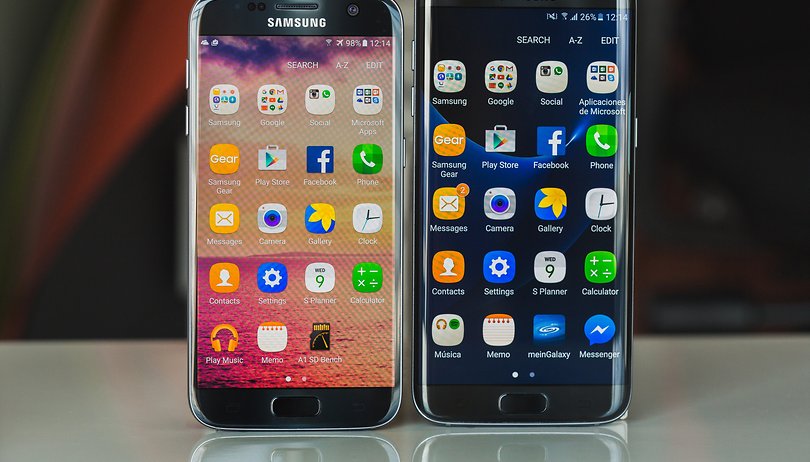 Samsung presented a new cooling system for the Galaxy S7 and S7 Edge at this year's MWC conference. The system ensures that these phones run fast without overheating. We've taken the heat for you and investigated how these cooling systems work in more detail.
Chill out, bro
The cooling systems the Galaxy S7 and S7 Edge have are similar to those used in PCs. Many PC manufacturers use water as a coolant to avoid extreme heat. This cooling concept is also used in car engines as well as high-end smartphones. Although similar in concept, there are some major differences in how smartphone cooling systems work when compared to PCs.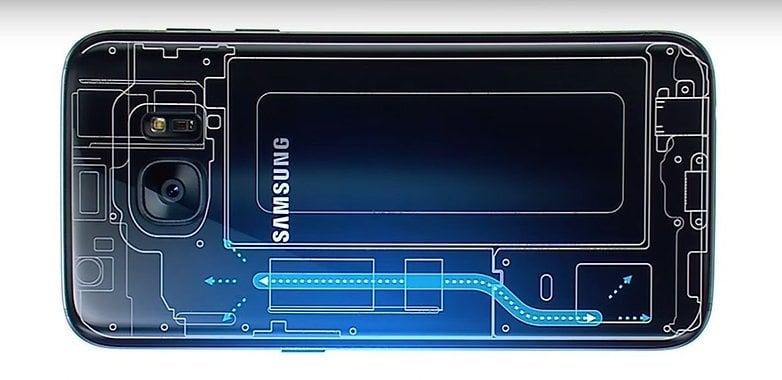 How cooling systems operate
Do you even need a smartphone cooling system? The answer is simple: yes. Making calls and running intensive apps and games make the processor and RAM work harder, leading to increased heat generation. It's like accelerating rapidly in a car – doing this requires more fuel and air to be pushed into the motor, meaning more heat and therefore more cooling to prevent engine damage.
Depending on the installed smartphone components, heat generation is not dramatic. Newer smartphones are more powerful and their processors generate more heat. Too much heat can adversely affect performance – such as what we saw with the Sony Xperia Z3+ heat scandal.
Smartphone manufacturers know about this issue. They have developed different systems to counteract heat. These include cooling systems, or even processor throttling. This is no different for the Galaxy S7 and S7 Edge. The special feature, however, is that water is used as a coolant.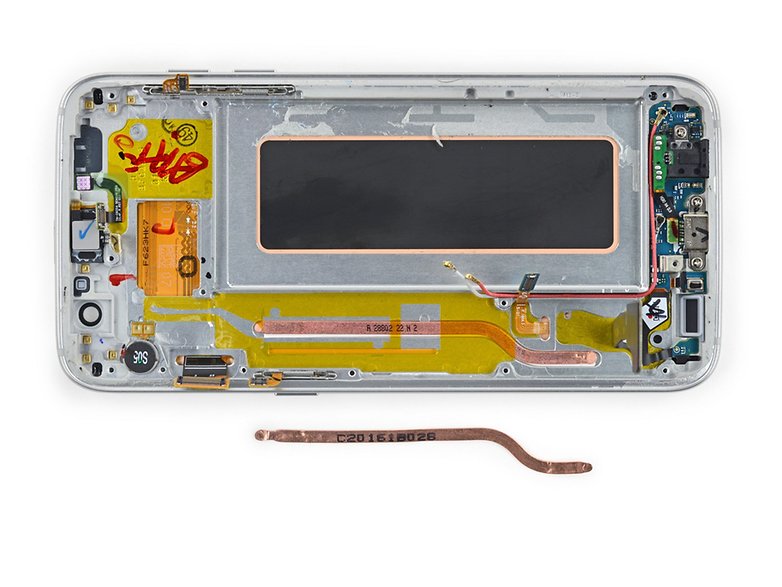 Say no to aquaphobia
Water in a smartphone – sounds crazy, right? But it is safer and more simple than it sounds. Samsung's engineers haven't just exposed the S7 and S7 Edge to 'wet danger'. Rather, water helps to cool the new S7 smartphones.
The water is not housed in a small pool, but instead flows through 'heat pipes'. These are small tubes that ensure both the processor and memory of the S7s are cooled. There is, of course, always the small possibility that your phone could be damaged and the cooling system with it. This could pose a water damage risk to your phone's internals. Although the new S7 smartphones are indeed water resistant, this only applies to water that comes from outside of the devices.
But owners of the S7 and S7 Edge don't really need to worry about the new cooling system, as the YouTube video below shows. In the clip, JerryRigEverything disassembles the S7 Edge and pierces the cooling pipe, yet we only see fins inside, no water.
But how good is the new system, and are more engineers building cooling systems with water? From what we've seen so far with the S7 and S7 Edge, performance is great and there appear to be no heating issues. Pretty cool, we say.