May 27, 2021, 10:24:22 PM via Website
May 27, 2021 10:24:22 PM via Website
Hi guys!
I love the doge meme. So, after the latest situations with dogecoin, I started creating the game Doge Moon Launch and it is just live at Google Play and App Store.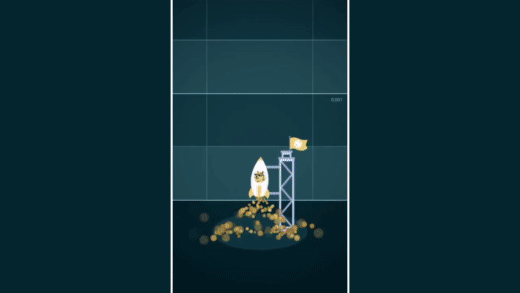 With this game, you can make your own prediction of the value, that dogecoin will reach.
How to play:
Doge makes his own rules. You can fly on the chart to right and also to the left!
Touch the right side of the screen to go right with the doge and his rocket.
Touch the left side of the screen to go left with the doge and his rocket.
Rocket also needs fuel from dogecoins. You must try to find and collect dogecoins to hit the best value.
I decided to create this game to be "very crypto" .. chart, whales, highs and lows .. even the dogefather!
My intention was to connect this game to the doge crypto community and bring more fun with good doge.
So please enjoy, have fun, be good, and if you have dogecoins Hodl!