May 6, 2020, 5:16:45 PM via Website
May 6, 2020 5:16:45 PM via Website
Hello! So I'm dealing with this nagging issue - I've downloaded some pdf file from my email to my phone and when I try to open it the Word app says 'file is corrupted' and closes it automatically without displaying it. However, I know for sure that the file itself is OK - I tested it on a desktop computer where I have all major browsers installed and they open that simple pdf scan without a problem. So it must be the mobile Word app at fault. OK, so I'll try to open it with some other app - in the past there used to be multiple alternative options (among them the Firefox and Firefox Focus browsers, I clearly recall).
However, now none is available. I choose 'open with':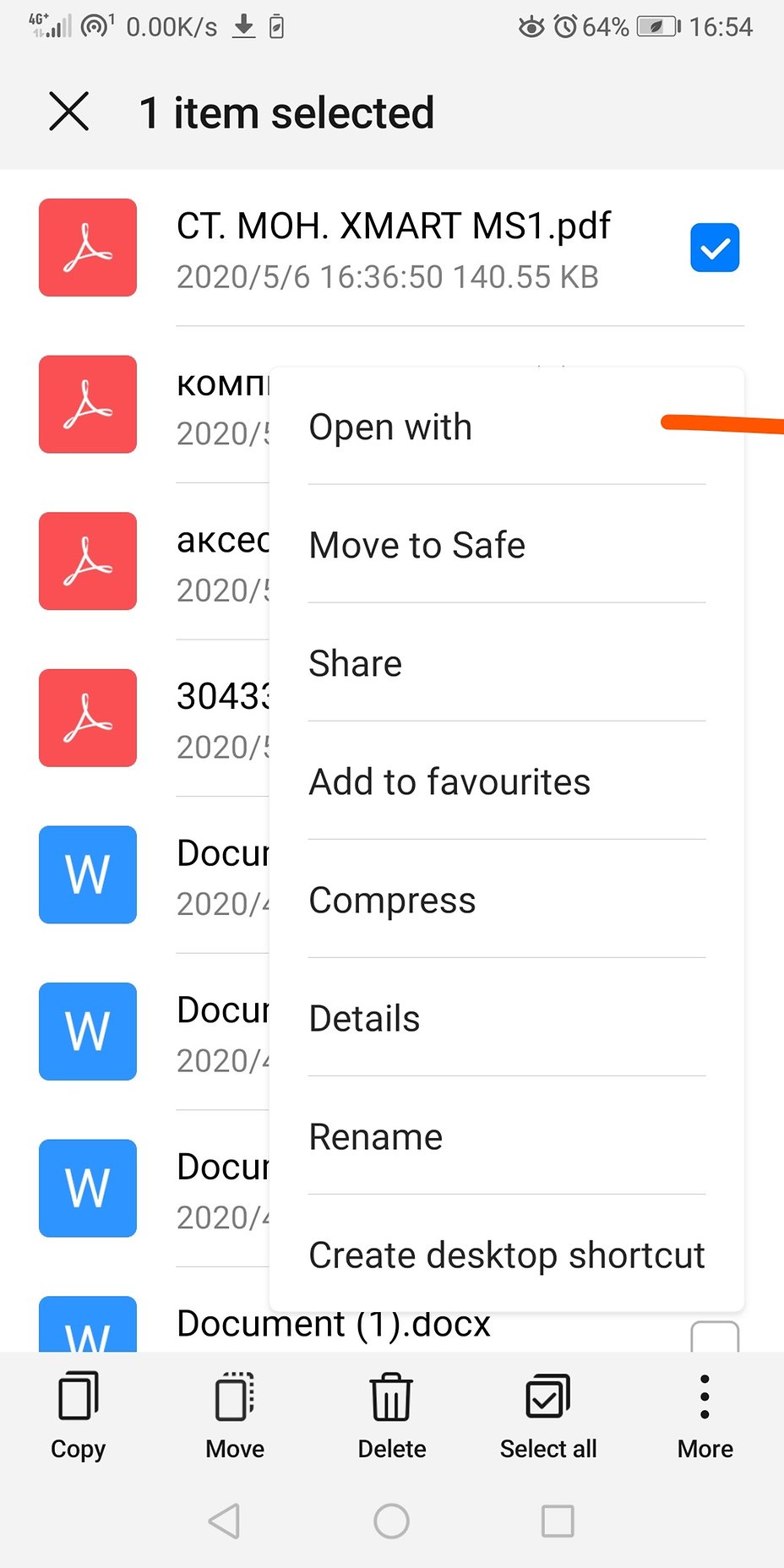 and instead of offering a list to choose from, the phone directly launches the Word app which repeats the embarassing annoyance. Then I figured out I probably need to remove its' default status for pdf files (though 'open with' is meant to override it, isn't it..)
So in the 'default apps' section of my phone settings menu, indeed Word is the default (mis)handler of pdf documents: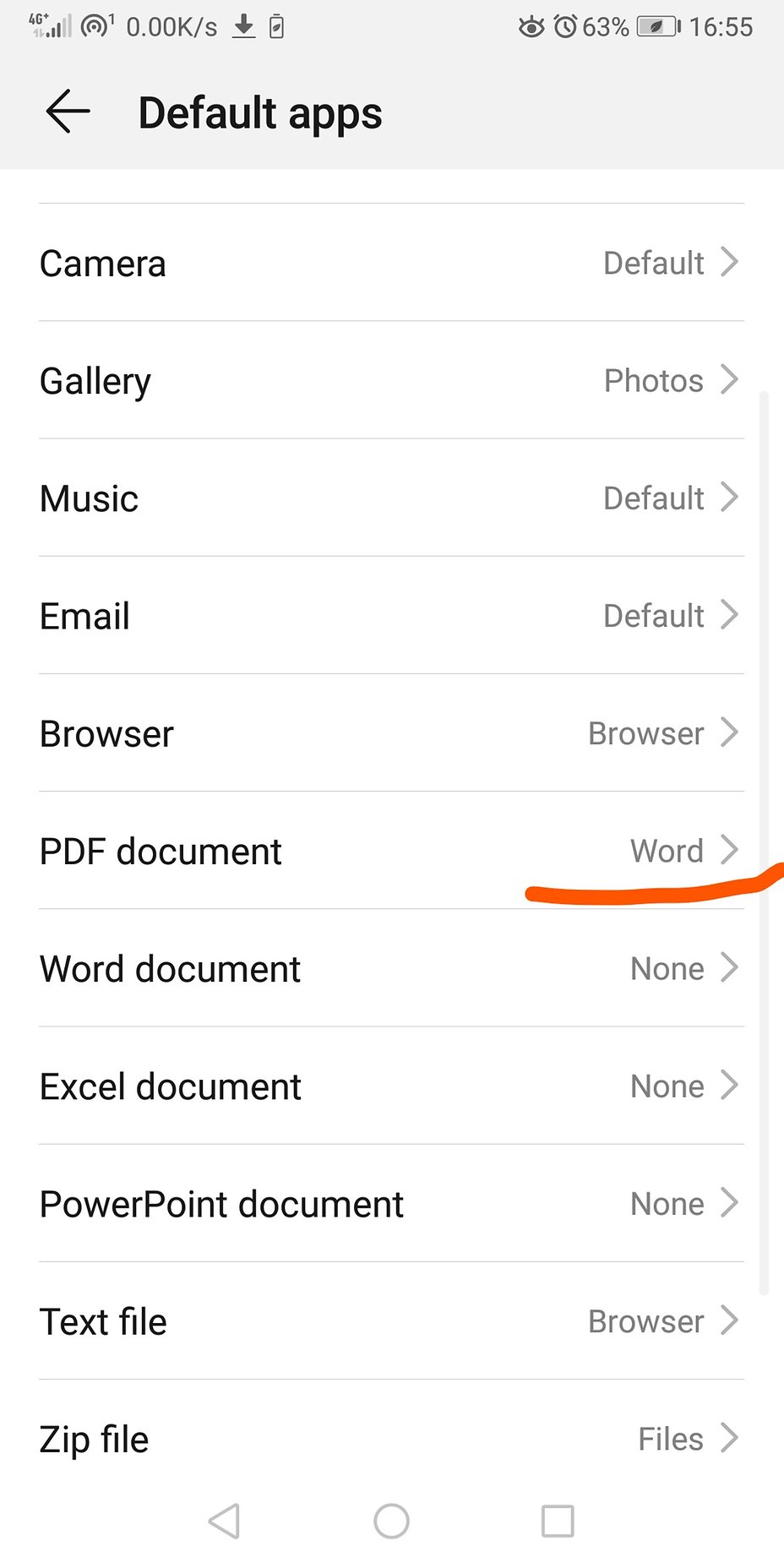 But again, it does not list any alternatives: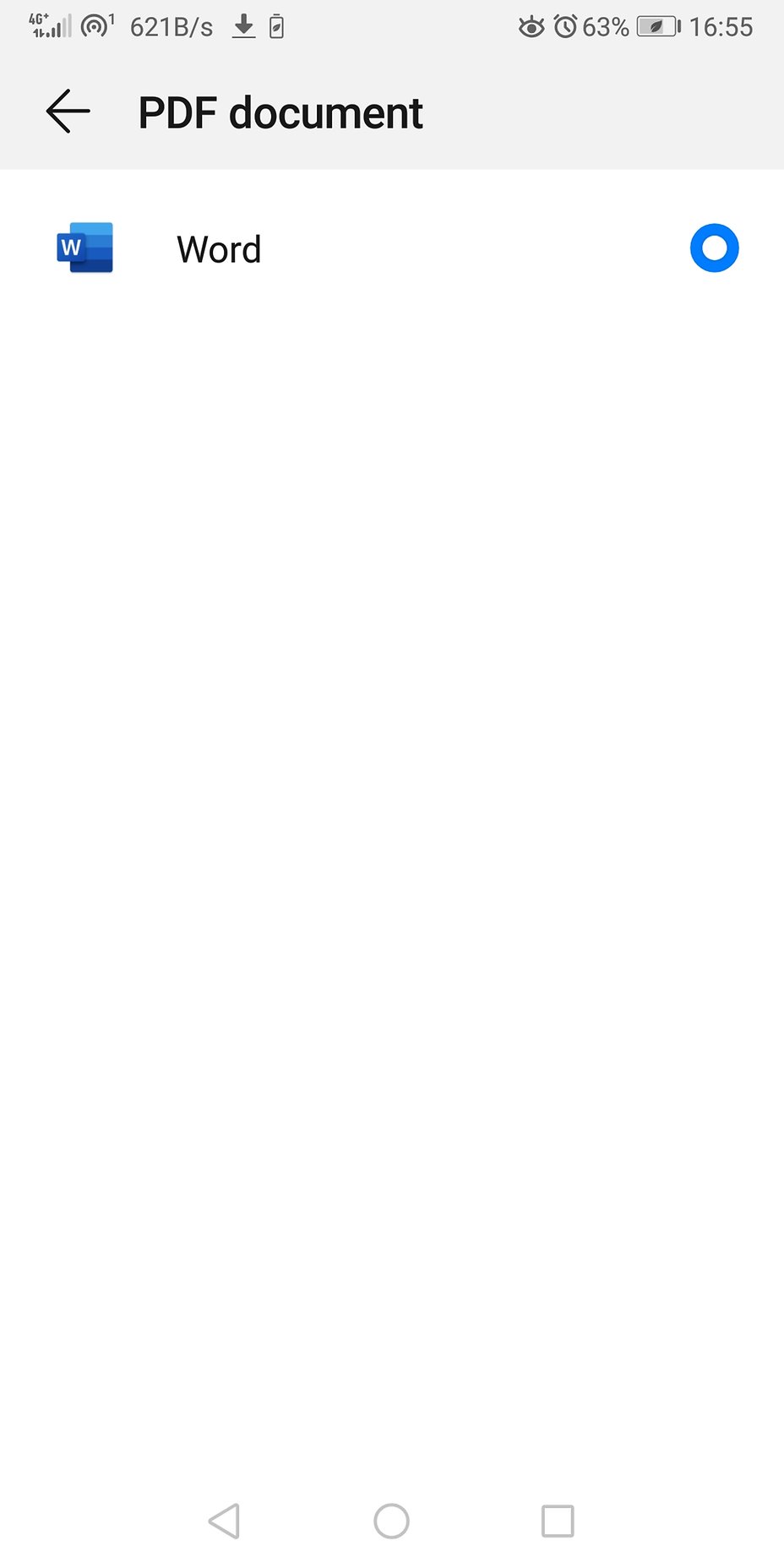 Then I went to the Word app settings to try clear defaults but even this is not available!!!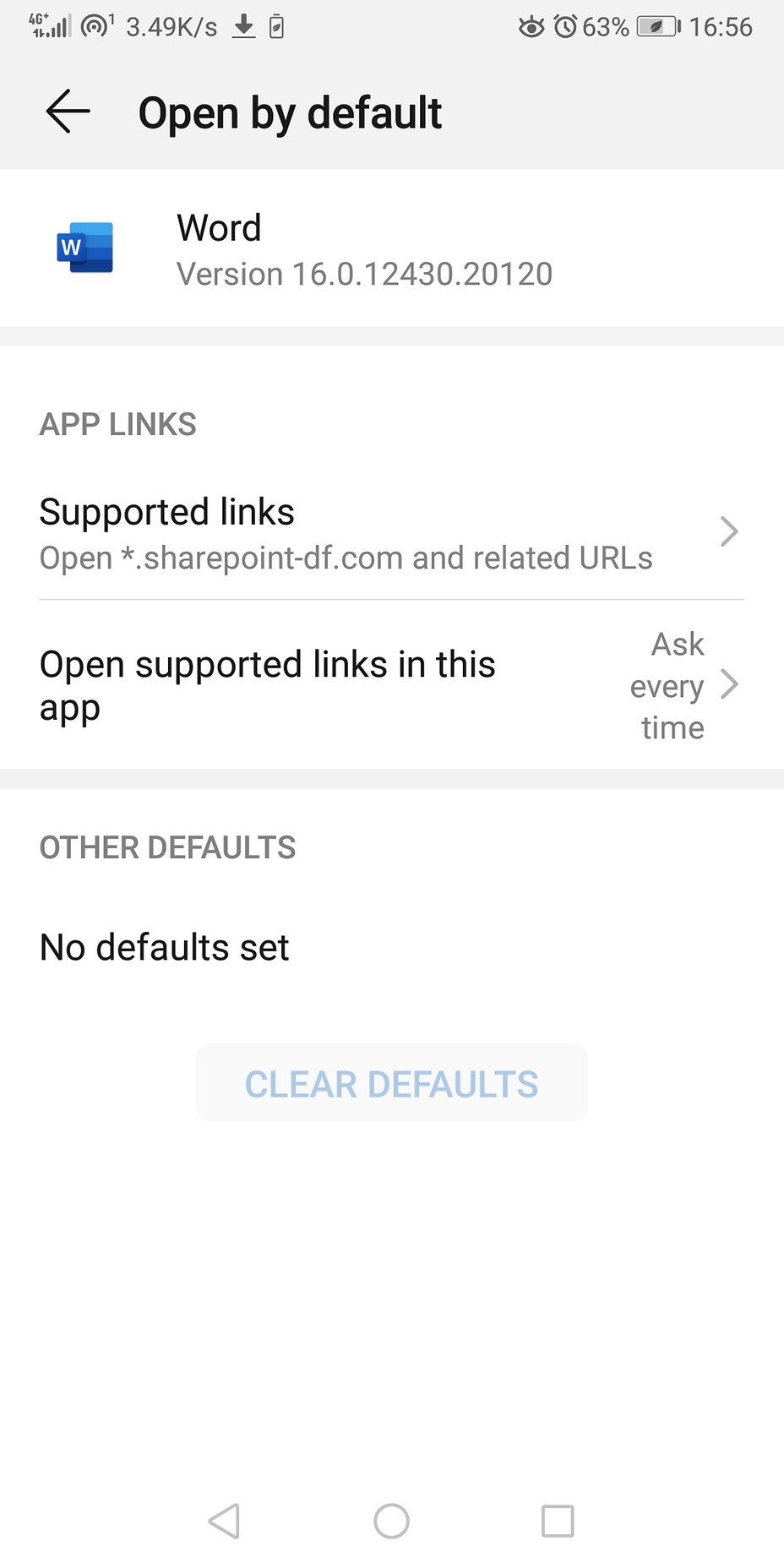 I'm literally mad with rage. Lost some two f*ckin hours dealing with this sh*t that should've been simple as hell!! Like one-tap simple. Can anyone help me, good ppl?
P.S> Idk why images appear so large. It may not look nice but I have no idea how to shrink them here..
— modified on May 6, 2020, 5:18:32 PM