Nov 21, 2019, 6:55:45 AM via Website
Nov 21, 2019 6:55:45 AM via Website
Universal TV remote control is an app to use as a universal TV remote that convert your mobile phone into a remote control.
It's very smart and convert your android phone into a universal TV remote that use IR(infra red) technique to interact with all TV's.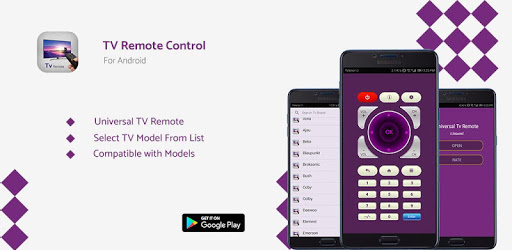 Universal TV remote app for android without wifi works perfect.
If you are not getting remote for your new branded TV then you must use this universal remote-control app for all TV because this is only android TV remote control application that can solve your problem.
Universal TV remote control for all TV will replace your Original TV remote into an android TV remote control that control all TV including Sony, Samsung, lg, Toshiba etc.
Universal TV remote controller will not only control your TV but also control other electronic devices like AC, refrigerator etc.
Key Feature's
-.One tap Power on and off control button
•Mute/Volume Up, Down
•Wakeup and Sleep timer
•Channel up and down button
•Channel list
•Play/pause/ Move Forward and backward
•Up/ down/left/ right Navigation
•Offline TV remote control has no need of WIFI or other internet connection