Oct 22, 2019, 8:23:38 AM via Website
Oct 22, 2019 8:23:38 AM via Website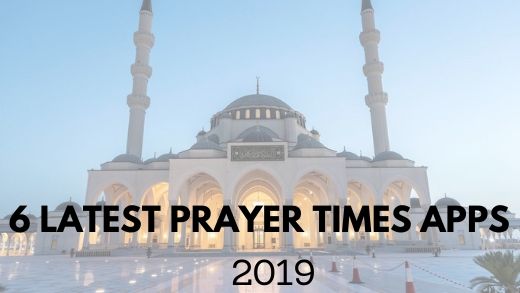 To communicate with Allah only one way that is Prayer. Prayer is gifted by Allah to Muslims which sees the straight path to all Muslims. Through prayer, we petition to God for forgiveness and confess our mistakes who we do in our daily life. To become successful in life prayer plays a vital role in human life without prayer you cannot succeed in your life. So, here I bring for you 7 best Muslim prayer times apps latest 2019 for android and iPhone. These are the best apps for prayer times on the play stores. You can download any one of the apps on your smartphone which you are favorite. You just copy app the name and paste it on play store in this way, you find exactly your desire app without wasting time to search on the play store.
1 Muslim Globe - Prayer times, Quran, Azan &Qibla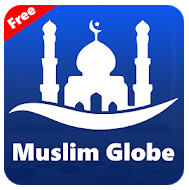 Muslim Globe app is one of the apps you should download on your smartphone. This app just not simple but also provide a user-friendly interface. Muslim Prayer time app allows the user to search Prayer times, Tasbeeh, Quran, Azan, Six Klamath, Qibla, Islamic Calendar, and Islamic Events application and also provides Digital Compass and Qibla GPS sensor to calculate the angle of your location to kabaa position. This app also allows the user to calculate the zakat and usher.
2 Step By Step Salah – Namaz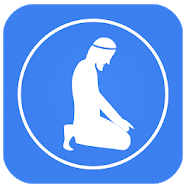 Step by Step Salah is an amazing Islamic app for the smartphone which instructing Muslims all over the world to perform Salah. The basic purpose of this app to guide the Muslims about how effectively they offer Namaz along with all the essential information. This is an app for non-obligatory Salat and others. This is a simple and unique feature of the app which provides a detailed description. You should download this on your smartphone because it is very helpful for your children to learn the basic concepts of Salah.
3 My Prayers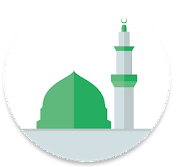 My Prayers is another latest app on the play store for the smartphone. This app provides accurate prayer times and has static prayer time for those cities which have a static time table for prayers. It also provides this app Qibla compass direction and 99 Names of Allah. This is a map-based app that helps you find out the nearest mosque. And the best feature of this app to different languages such as English, Arabic, Farsi, and Qurdi.
4 Prayer Times: Azan, Quran, Qibla Compass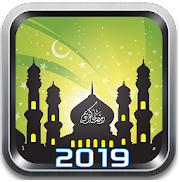 Prayer times is an amazing app for android and iPhone users. This app provides 2019 Ramadan Calendar, Salah Prayer times, Qibla Compass, 99 Names of Allah, Islamic Calendar or Hijri Calendar, Hijri Date Converter, Ramadan Duas. Using this you can also set Waktu salat Alarm with Azan and also provides complete Quran with 8 multiple languages. You can find the Mecca Direction from any part of the world and the best thing about this app you can browse Allah names and meanings without an internet connection.
5 Islamic Dua - Daily Duas for Muslims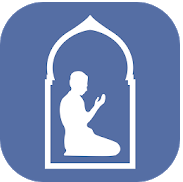 Islamic Dua is one of the simple and user-friendly apps for the smartphone. Using this app you can easy to read any Dua, Arabic text with English meaning, different categories of Duas for all occasions such as morning, evening, children, Prayer, Ramadan, Hajj/Umrah, and Quran Duas. You can also find out the nearest mosque according to your location. Using this app you can also manage the prayer timings.
6 Prayer Times DawateIslami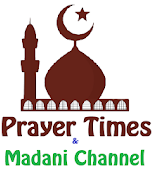 Prayer Times DawateIslami is the most popular and favorite app which provides the most accurate prayer times and azan. In this app, you will be notified with the voice azan whenever you start the time of any prayer and you also receive an alert whenever the times of the prayer ends. This app provides the best features such as Practical wadu, Practical Prayer for Male, Practical Prayer for Female, and Live Makkah Channel, Madni Channel, Qibla Direction if you are anywhere in the world with Digital Compass.