Sep 5, 2019, 12:56:22 PM via Website
Sep 5, 2019 12:56:22 PM via Website
sometimes we need to scan our document urgently but we have no scanning device like a scanner. In such a situation, we need a device that can sort out our problem and scan our important documents. To fix this issue we launch a Document scanner app that can scan your document with your's phone camera and also with the camera that used in this application without breaking pixels.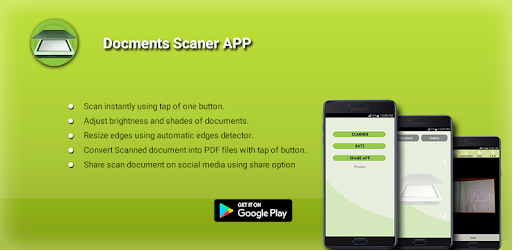 Document scanner provides digital assistance to those who want to scan their important documents, receipts and files. The Cam scanning option of document scanner uses built in camera to scan any kind of document. Scanner uses camera to scan image and display on the screen to further adjust the scan document. You can easily convert the scan document into pdf using image to pdf converter option on single tap of button. The scan document will be converted into pdf files for further usage. After scanning the document you can adjust the edges of the scan receipt for better results.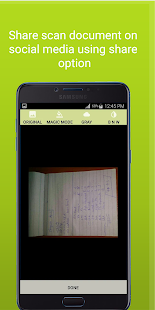 Document Cam Scanner and PDF Converter Features.
Scan instantly using tap of one button.
Adjust brightness and shades of documents.
Resize edges using automatic edges detector.
Convert Scanned document into PDF files with tap of button.
Share scan document on social media using share option.
— modified on Sep 5, 2019, 12:58:34 PM