Aug 8, 2019, 9:20:47 AM via Website
Aug 8, 2019 9:20:47 AM via Website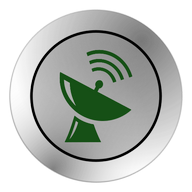 I would recommend the application WiFi Auto!
If your battery in the device becomes exhausted quickly as possible, that the cause is the WiFi module.
The device uses a battery to maintain the connection over WiFi even when the screen is off.
This application is best suited to automatically turn on WiFi when the screen is unlocked
and turn off WiFi when the screen is locked.
Some of the best features:
- Tap the app to enable / disable WiFi!
- Press the Widget to enable / disable WiFi! (Without switching applications)
- Application turns on WiFi when the screen is unlocked and turns off WiFi when the screen is locked
(you can set the delay of the operation, in case you accidentally temporary shutdown of the screen)
- Convenient, easy to use and navigate user interface
- Ability to set the application to run automatically when you power up
- Active development of applications (email me if you have any questions, suggestions, comments)