Mar 24, 2019, 1:04:59 AM via Website
Mar 24, 2019 1:04:59 AM via Website
Hello I have a unlock galaxy s8+ that just a few days started saying no mobile network available, I have reset network settings, reset to factory, flash it and install Oreo, clear cash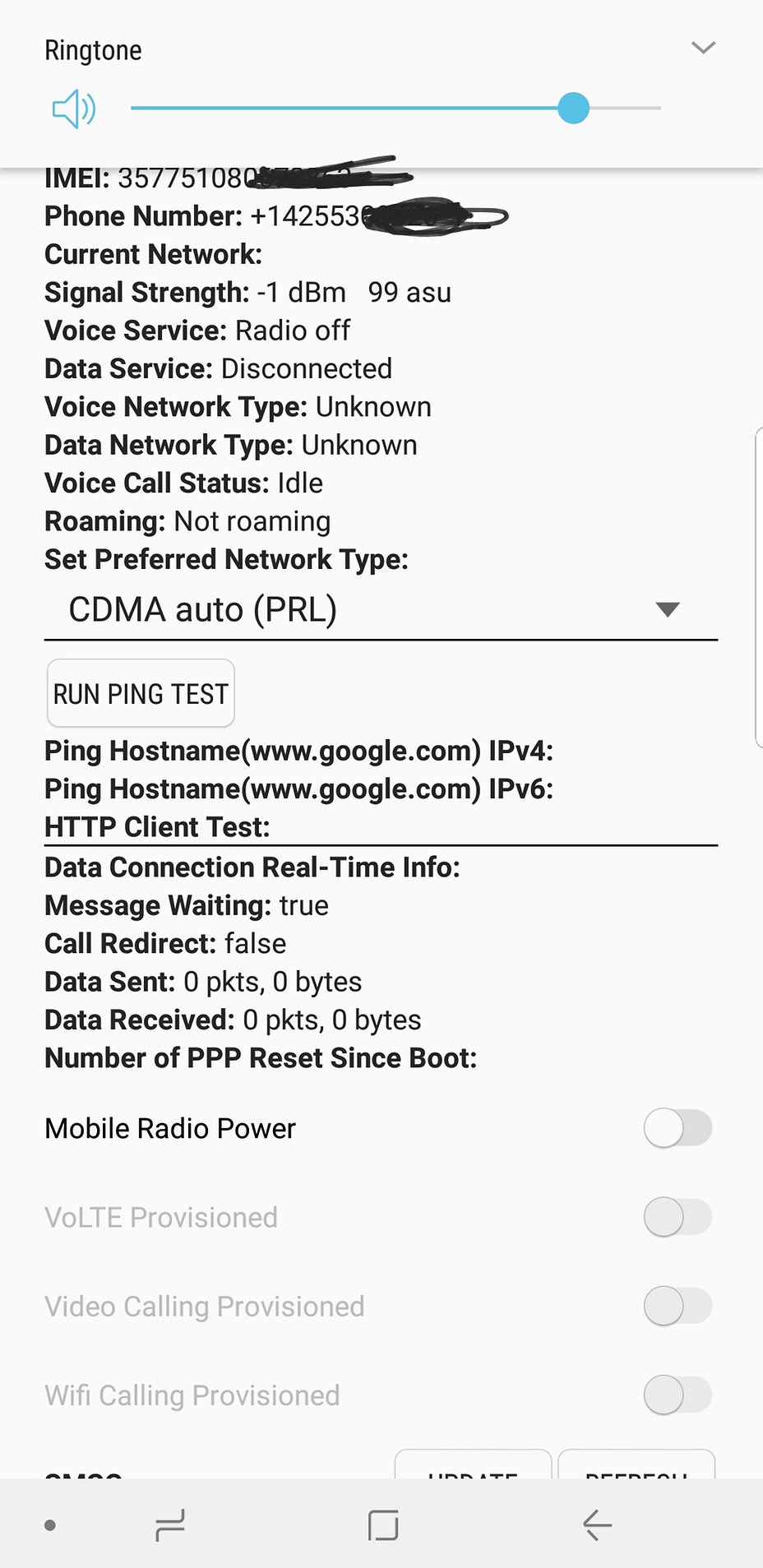 on it but nothing works.
On the picture below the set preferred network option was unknown and I change it to CDMA Auto but when I restart the phone goes back to unknown!!
I'm trying to use it with cricket wireless, I have also tried a ATT SIM but I get the same. Help please!!!