Feb 15, 2019, 7:34:02 AM via Website
Feb 15, 2019 7:34:02 AM via Website
EMUI 9.0 - Android 9 Pie based OS for Honor Smartphones


Enable A Quality Life
EMUI 9.0 is here. Built on Android Pie, this version preserves that essential Android flavor, with a twist of nature and simplicity. It's packed with technical wonders and streamlined processes. We know our improved, intuitive design will convenience your life, safeguard your data, and help you understand your digital habits.
Performance
The EMUI 9.0 optimises underlying operation commands more rapidly and efficiently with AI prediction technology. This optimisation means on average, the system response speed is increased by 25.8%, application startup is shortened by 102 ms and overall system fluency is increased by 12.9%.
Gaming
GPU Turbo 2.0 technology advances the gaming experience with the AI predictive resource allocation and intelligent scheduling, efficiently improves game fluency and lowers touch delays by an average of 36%. With advanced temperature control that decreases hot spots temperature on the screen by a maximum of 3.6°C.
Top Features
* AI video editor -** Can identify faces and create separate video highlights for each person.
* HiVision - HiVision and it will tell you the history, can translate the foreign language in real-time. HiVision can also measure food calories with volume estimation to keep your diet healthy.
* AI E-Commerce - See something you like? Tap the image with two fingers or point the camera at the product and get purchase links from top e-commerce platforms in an instant.
* PC Mode - Simultaneous PC and smartphone, usage with wired or wireless projection
* Huawei Share - It supports wireless printing now and also supports sharing files with a PC as long as they are on the same wireless network.
* Password Vault - Store your passwords locally on the View 20 and they are accessible using your lockscreen password.
* Gestures, Simple Navigation - New gesture navigation is more intuitive and allows you full use of the screen.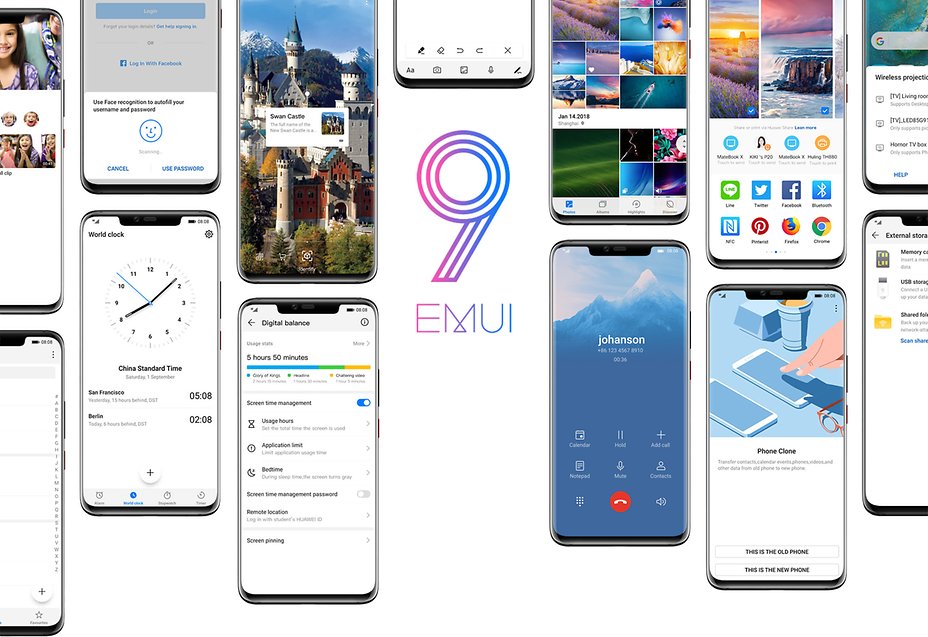 Intuitive design with simplified UI in EMUI 9.0, making it easier and more intuitive to use. Nature's sounds Alarms and ringtones are inspired by nature, bringing the wild back to your everyday. Illustrated functionality We've made it easier to learn about your phone with graphically engaging instructions and descriptions. Simple settings EMUI 9.0 unifies, combining once separate functions into a single, streamlined experience. All of your most frequently used settings are easier to access.
Thank you for reading