Jul 26, 2018, 12:27:00 PM via Website
Jul 26, 2018 12:27:00 PM via Website
Hey you! Check out Unblock Red Box, the latest puzzle game in town! Help the red block find the only exit, by clearing the path! Unblock Red Box is an Android game that puts your tired brain in active mode and helps you relax. A great travel buddy too!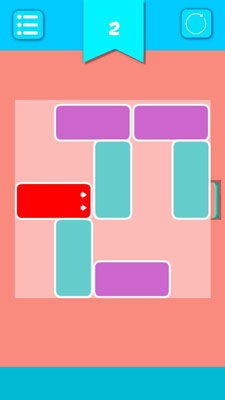 Great features for your ease:
· Completely free mobile game to play
· Doesn't need Wi-Fi
· 5 different difficulty levels
· 200+ levels to keep you engaged
· Selective music track to go with
· Absence of any online registration
How to Play? It's simpler than making eggs:
· Pathway of the red box is blocked by other boxes, slide the boxes and clear the pathway.
· Swipe left/right to slide horizontal boxes.
· Swipe up/down to slide vertical boxes.
· Simple swipe control to slide all boxes.
No charges, no registration fees, the Unblock Red Box game is terrific to exercise your brain with so many games divided in various difficulty levels.
Play while waiting for a doctor's appointment, in long queues or while travelling. Make your commute easy and interesting with this puzzle game.
Download and play this fun game for free. It's the perfect app to play without Wi-Fi! Come and join the fun! Get ready and download this app on your mobile now!
What are you waiting for? Warm up your fingers and start sliding. Experience this fun casual puzzle and explore thunders of amazing levels filled with colours and surprises. Get the best offline colour-sliding app and enjoy a smooth and addicting gameplay. With so many exciting levels, you simply won't put it down!
Free Game on Google Play Store.