Jun 16, 2018, 12:00:36 PM via Website
Jun 16, 2018 12:00:36 PM via Website

The app speaks for itself.
Download the app here: Anyme
App Features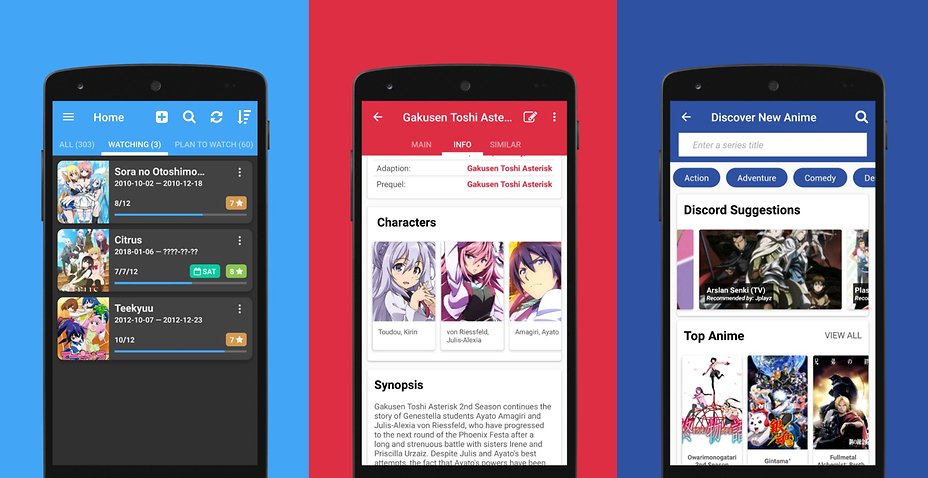 -Sync with MyAnimeList
-Watch an episode and AnYme will automatically set your progress.
-Read information about an anime
-This includes information like voice actors, theme songs, average score, rating, broadcast -day, adaptations, sequels etc.
-Find Similar Anime from shows
-Get recommendations from other MyAnimeList users
-Random Anime button
Don't know what to watch next? Use the Random Anime button and the app will pick a show from your list!
And more, such as:
* Clean up your MyAnimeList profile
* Bulk delete shows
* Quickly see how long it'll take before an Anime airs
* Skip opening music for an Anime
* Look up pictures from your favorite show and batch-download them
* Look up theme songs and listen to them
* Find discussions about episodes on Reddit
* Get notified whenever a new episode releases!
Download Anyme app here: Anyme

— modified on Aug 21, 2018, 6:29:12 AM