May 14, 2017, 3:31:45 PM via Website
May 14, 2017 3:31:45 PM via Website
My aim is to make the best Android flashlight app with useful customization options. The app works as a standalone torch with auto on options. Options to use the screen light instead of camera LED and a shake for flashlight function that will work even when the screen is off (without requiring root or extra permissions).

When you first open it, check settings to customize the app the way you like it.
e.g. To use the shake for torch feature whilst the screen is off, check you have activated 'Shake for torch' and 'Run in background', adjust the shake strength (40 will work easily, 70 with a little more effort).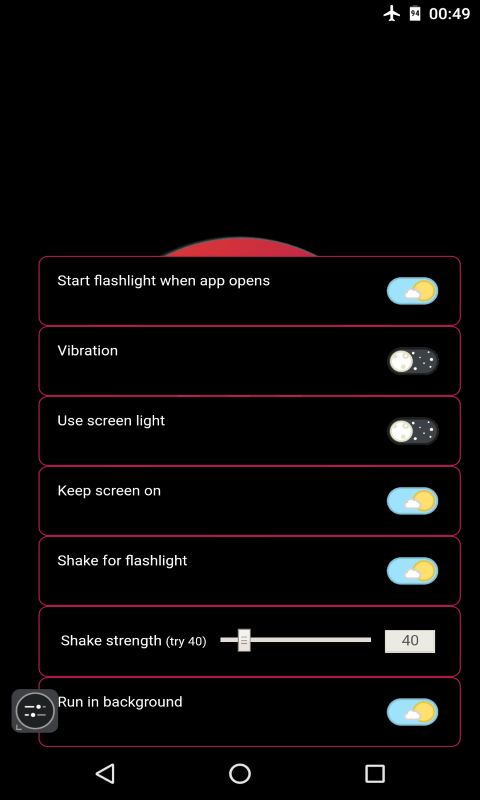 It's easy to use. Let me know what you like and dislike about it so I can make it the best flashlight app out there!
It's available on the Play Store: play.google.com/store/apps/details?id=torch.flashlight.app