Mar 23, 2017, 6:37:08 PM via Website
Mar 23, 2017 6:37:08 PM via Website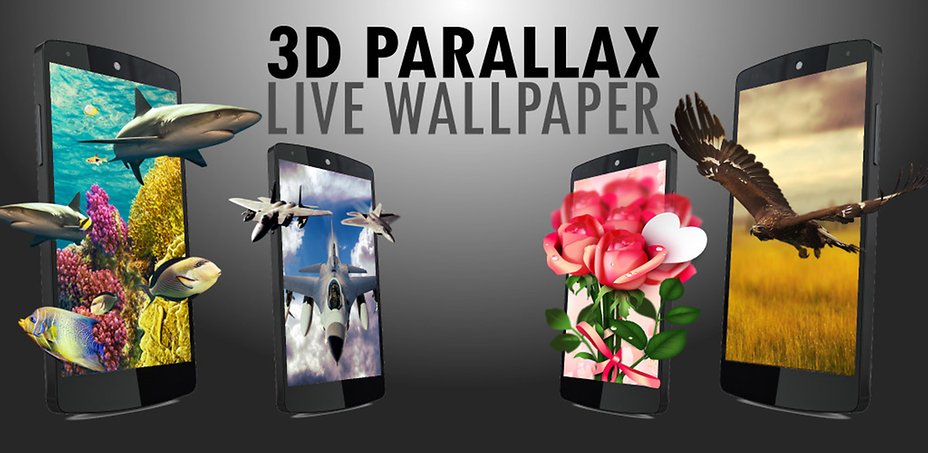 3D Parallax Live Wallpaper is the newest app in phone personalization with free hd wallpapers, 4k backgrounds, 3d themes and live wallpapers to easily customize your phone, tablet or other mobile device. Now you don't need other launcher to full customize your world, that 3D Parallax Background give it to you a large collection of HD wallpapers and a home screen backgrounds for free!
GET IT NOW
Highlight Features available in 3D Parallax Themes:
• Huge theme store, 3D Parallax Live Wallpaper provides you a lot of beautiful mobile 3d themes, wallpaper, backgrounds and widgets, professional designers create amazing themes for you every week!
• Incredible parallax 3D effects using gyroscope and accelerometer or compass!
• Each wallpaper and lock screen offer is matched to your device for the best experience. Quickly set wallpapers from within the app!
• Unique - you don't need other theme launchers, hd background app or live wallpapres apps to fully enjoy this free application!
• Easy to set, match and mix custom home screen or lock screen - now it's easy to change your boring old theme to new perfect live wallpaper with amazing 3D Effect for your home and lock screen.
• Completely free - enjoy 3D animated pictures stylish and decorating your screen.
LINK: i cant add link... so here you got package: com.parallaxwallpaper.android