Mar 23, 2017, 11:26:52 AM via Website
Mar 23, 2017 11:26:52 AM via Website
MixNote Notepad Notes is a new note app in Google store.
It supports taking note with text, to-do, voice and pictures. We tried our best to make it simple and powerful.
You can create notes, hide private note and share your notes. When you want to take note during a call, shake the phone can start record voice. When you want to check to-do list quickly, you can put app widget in your home.
Try it

*https://play.google.com/store/apps/details?id=com.domobile.mixnote*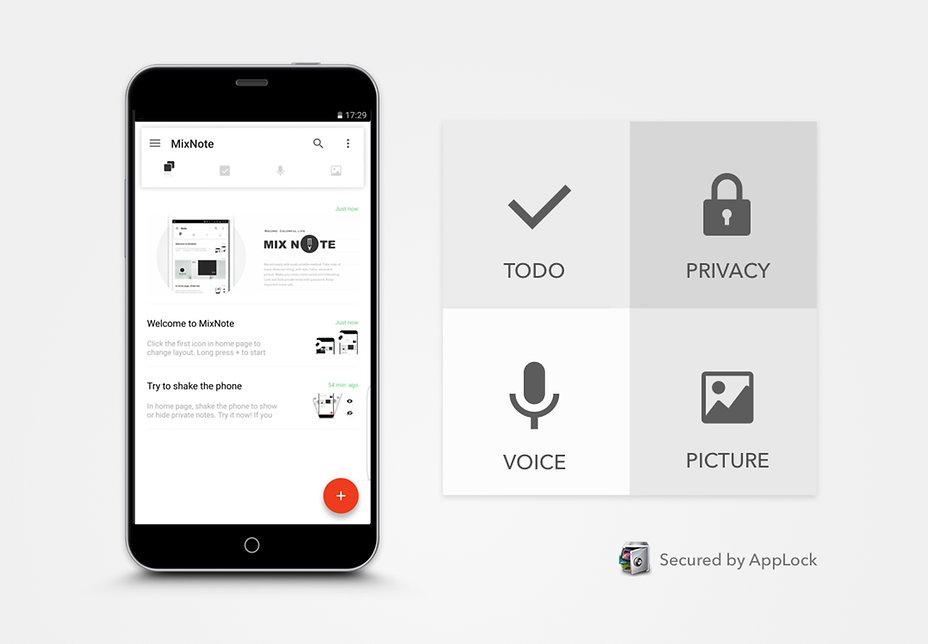 — modified on Jun 14, 2017, 10:30:31 AM