Nov 25, 2016, 5:56:32 PM via Website
Nov 25, 2016 5:56:32 PM via Website
Description:
This app does everthing from start bluetooth to play music.
You have the choice to use a widget or NFC Tag to start this process.
The app connecting to a choose bluetooth device.
Also music starts after connect headphones.
I tested this app with:
Spotify, Deezer, Amazon Music, Napster and the standard musicplayer.
Screenshots: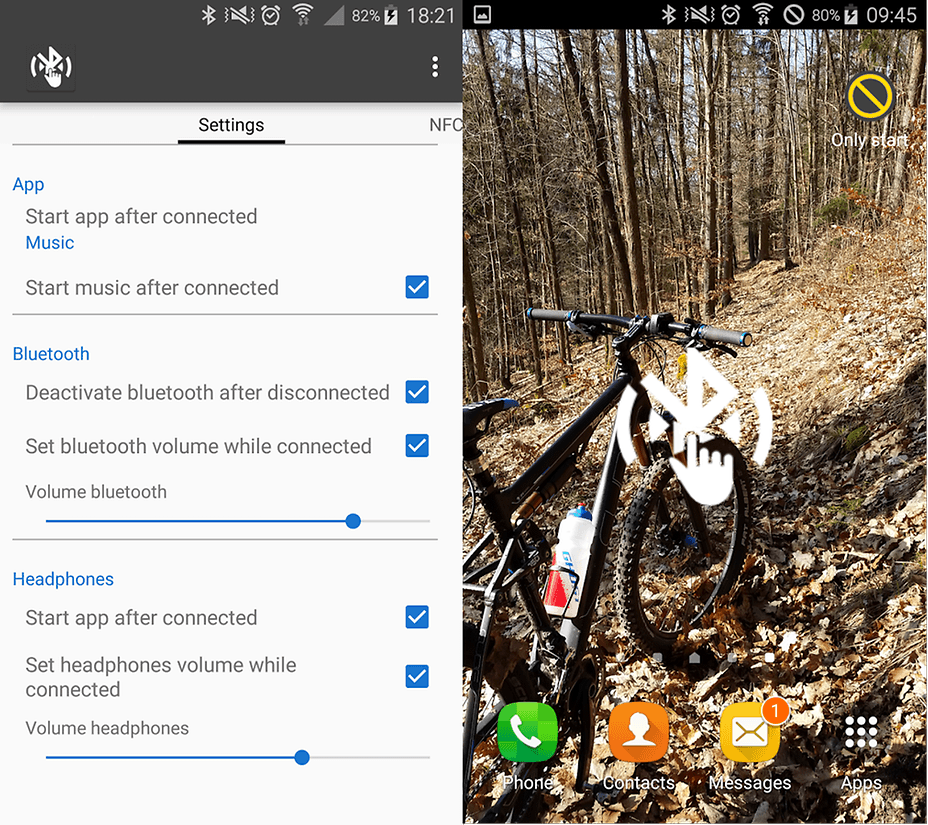 Link
This is the ending of the link in PlayStore because I cannot post links:
details?id=schaefferDstudio.AutoPlay
I would be glad if you test this app and give me feedback.
Sorry my english is not so good because I am from Germany.
Thank you.