Nov 12, 2016, 10:49:25 AM via Website
Nov 12, 2016 10:49:25 AM via Website
Today collage apps for Android allow you to cut, tear, move, glue and compose different colors and objects. With a decent app, you can show the fun you had on a graduation party or the night of craziness out with friends. Capturing a series of moments in a collage picture not only saves you time but tells the whole story effectively. It's easy to express all in a single image.
With the following 5 collage making apps for Android, you just select images from your gallery and let the magic happen on your tablet or smartphone. Excited?

Sweet Selfie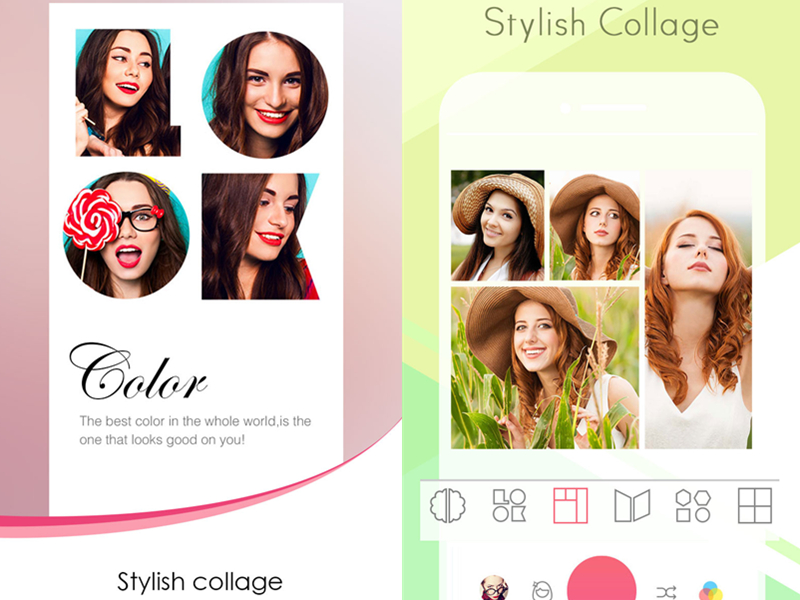 Sweet Selfie includes great looking frames and enables its users to create a great looking collage in a few simple steps. Users can change the border color of any frame according to the mood of the collages. The highlight of this app is that it goes well with selfies as the filters are stylish. Further, you can rotate, pan and zoom to get the perfect result. Lastly, you can apply differnt filters to different sections of a single photo, it's very smart and powerful to use.

Google Photos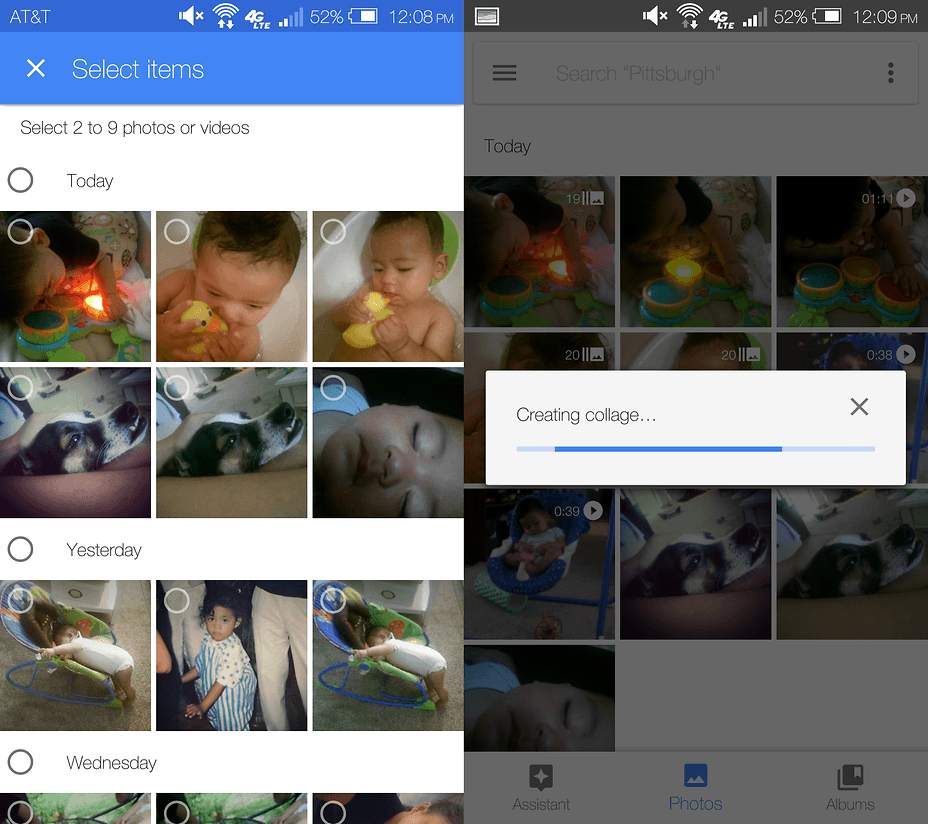 Every Android device should have Google apps pre-installed, and Photos is definitely one that is something you should explore using. To create a collage manually, you can select up to nine photos or videos. Then after a few seconds, Google generates one for you.

Layout from Instagram: Collage

If you're creating a photo collage specifically to post on Instagram, then you can't go wrong with the layout app the company released specifically for that purpose. Using it is as easy as using the photo-sharing app. You can immediately see new layout recommendations every time you add a new photo.

PhotoGrid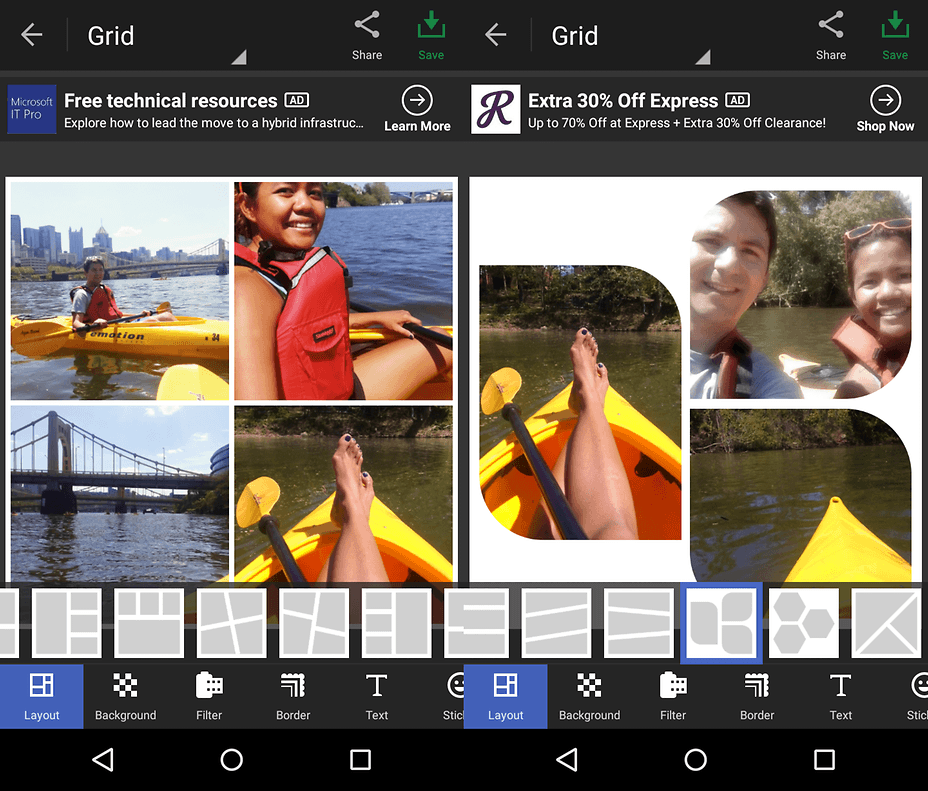 With a very straightforward interface, you can quickly get started on creating your first collage on PhotoGrid. You can fit as many as 15 photographs into one collage. With over 300 available layouts, it won't be hard to make your collage pop.

Pixlr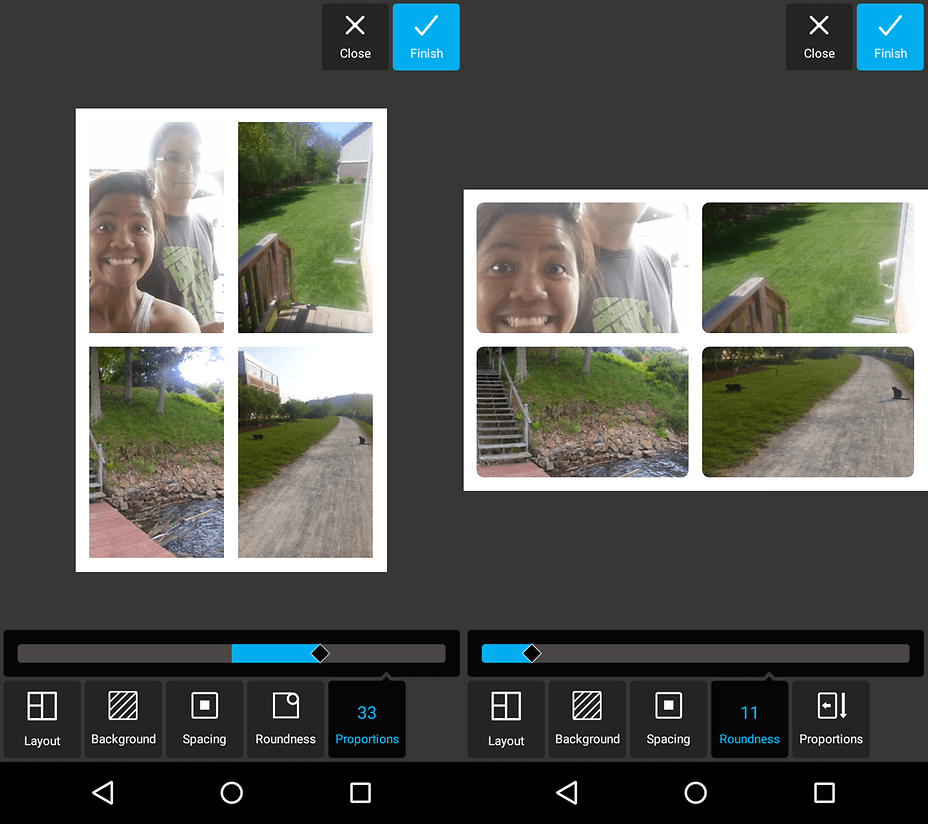 What makes Pixlr a great option for collage making is how easy it is to apply effects and preview them in real time. You can also tweak your collage's pro![User uploaded photo]
portions, spacing, and the roundness of your photos' edges and see the collection change as you drag the levels, saving you time that's usually wasted in other apps when you hit the next button just to preview your edits.