Jun 30, 2016, 4:38:18 AM via Website
Jun 30, 2016 4:38:18 AM via Website
I am a graduate student researching entrepreneurship and innovation in the context of the Google Play app store. I've found some interesting things. For example, check out these two graphs: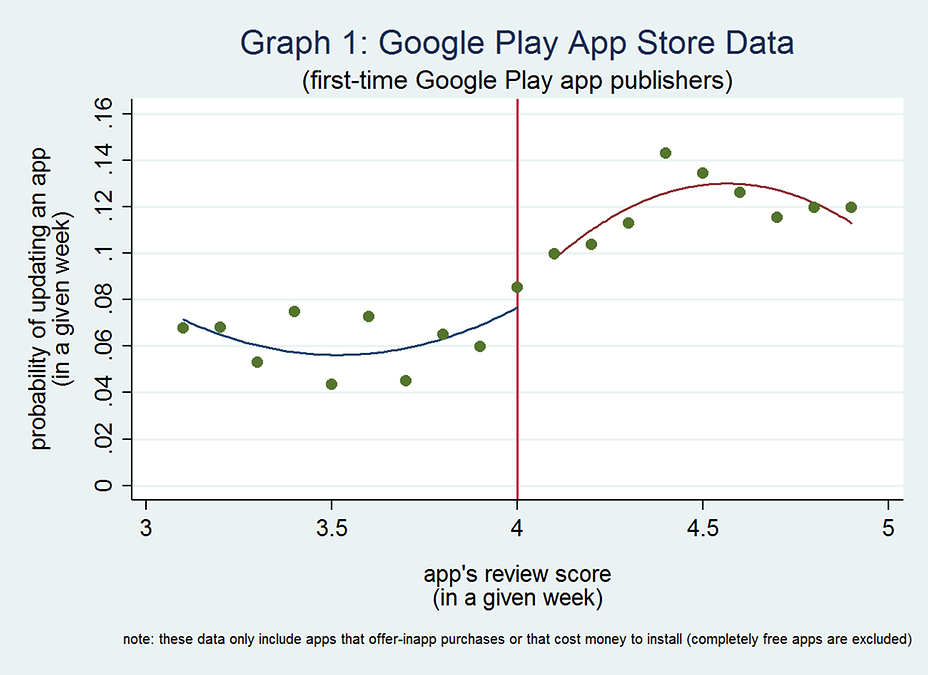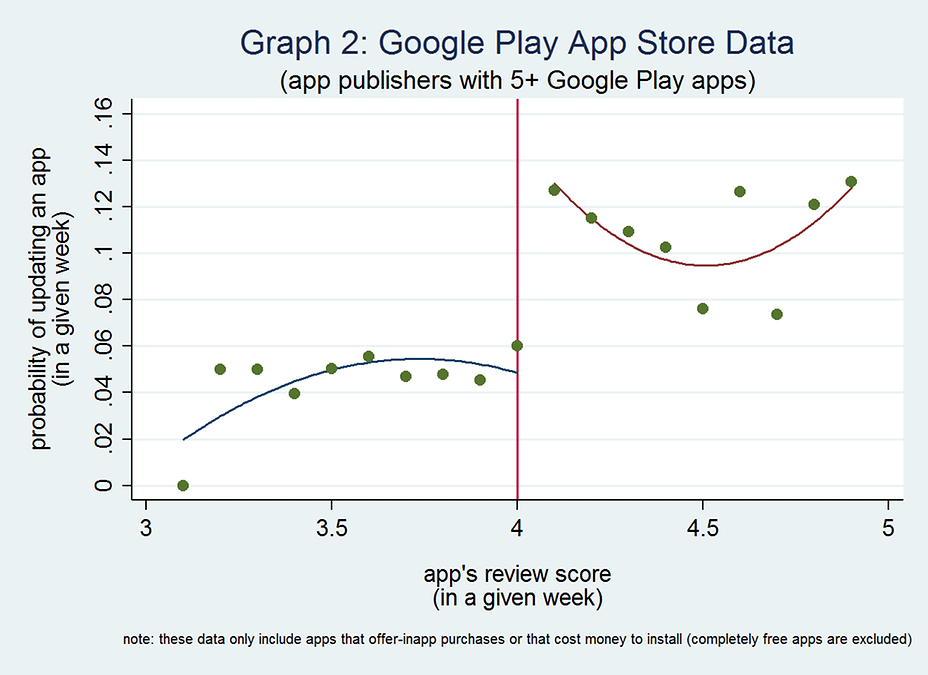 Compared to the first-time app developers in Graph 1, the experienced app developers in Graph 2 are significantly more likely to make version changes when their app has a review score above 4.0 than when their app has a review score below this threshold. In other words, there is not a large vertical gap between the green dots at 4.0 and 4.1 for first-time app developers (Graph 1) but there is a huge gap between these same dots for experienced app developers (Graph 2). My sample size is very large so I expect this is not simply noise in the data.
What do you think might explain this???
I've come up with a few of my own explanations, but wanted to ask for input from you - the real experts. Thanks in advance for any insight you provide!!