Jun 2, 2016, 1:06:24 PM via Website
Jun 2, 2016 1:06:24 PM via Website
I am getting following error when installing Android Studio:
"the following sdk components were not installed: android support repository"
I am running Mac OS X El Capitan.
Screenshot: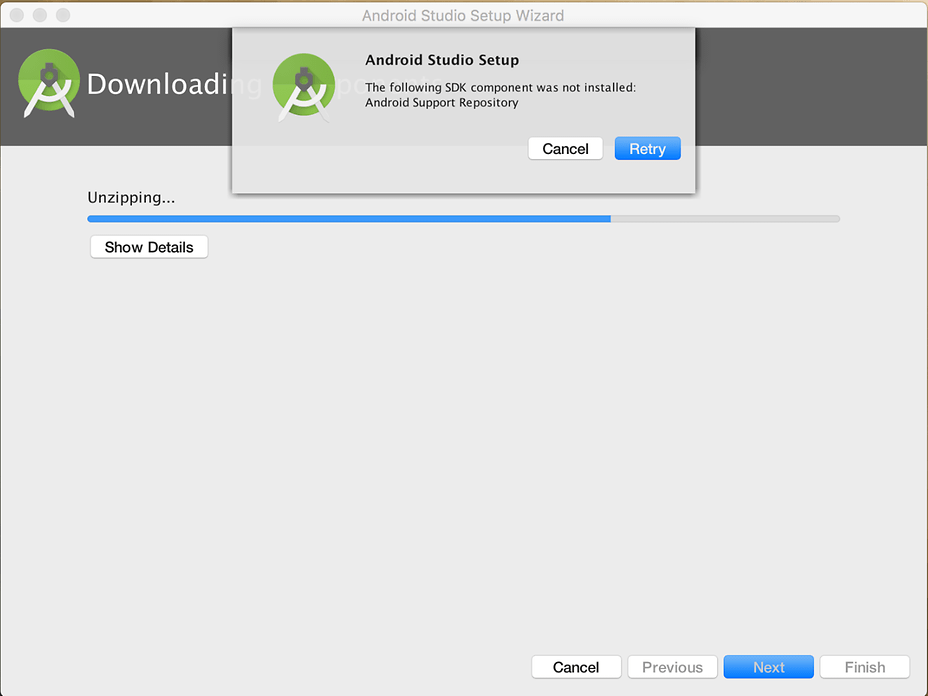 I tried it a couple of times over past couple of days thinking that it might be my internet connection issue. Also tried re-installing the Android studio.
Thanks for any help that you can provide.