May 7, 2016, 3:52:43 PM via Website
May 7, 2016 3:52:43 PM via Website

Hello AndroidPit Community
I Just released my new game Super Louis Jungle Adventure. It's a classic Jump and Run Platformer game inspired by the Super Mario games.
Your Adventure leads you deep into the Tomato Kingdom. Through thick jungles, dangerous castles and snowy valleys and many other differently themed worlds. Throw Fireballs towards the enemies, collect coins and stars.
★ Amazing HD graphics.
★ 6 Worlds - over 40 levels
★ Bonus World with randomly generated levels.
★ Simple controls.
★ Highly addicting jump and run gameplay
If you like jump and run platformer games like Super Mario you should definately check out Super Louis Jungle Adventure.
Get it for free on Google Play: https://play.google.com/store/apps/details?id=com.DaveS.superlouisadventure
Hope you enjoy it.
And if you do please rate the game on the google play store. It would really help the game out.
Thank you

Trailer:

Screenshots: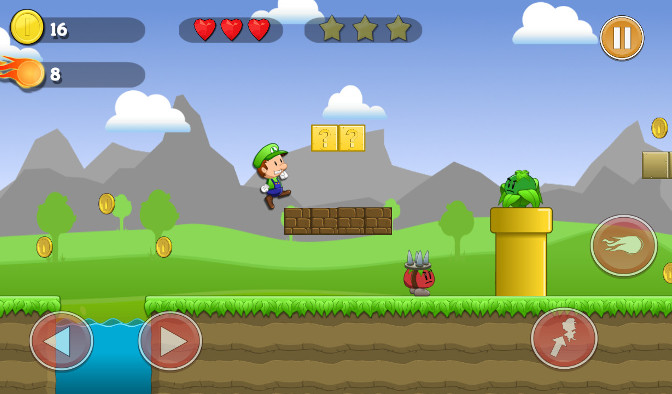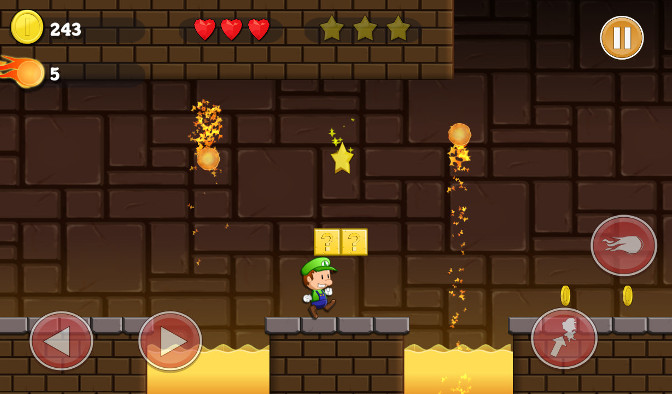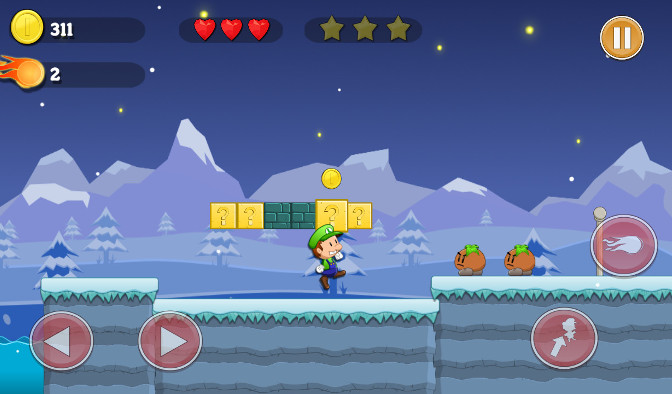 — modified on Feb 23, 2017, 7:46:47 AM