May 6, 2016, 11:16:52 AM via Website
May 6, 2016 11:16:52 AM via Website
Hi folks,
Finally we have some thing for girls who want to feeling loved.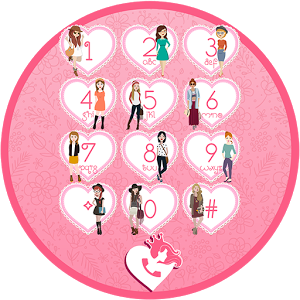 Sweet pink is the color which is mostly associated with Femininity, Sensitivity, love, beauty, tenderness, sweetness, charm, politeness,, childhood, , and the last but not the least romance.Sweet pink is an accent color for energetic and fashionable girls!
So now we came with a design which is going to be girls favorite soon.As always we bring our dialer with new girly theme, So girls get ready feel the love and romance with our Sweet Pink Dialer + Caller ID.
Features:1. T9 Dialer with girls' beautiful things in animation.2. Private Caller ID feature to Hide Caller ID from person around you.3. Simple Call Blocker to avoid or ignore person.4. Speed dial to your loved once quickly.5. Quickly do whats app chat using T9 search or from contact details6. Outgoing and Incoming interfaces to override your current caller screen.7. Inbuilt themes for customization.8. Favorite contacts for quick call.9. Clean Call Logs layout for recent calls and missed calls.10. There are many more features checkout dialer!
This caller screen dialer theme is specially developed for Girls. EnjoyNote: you can switch off outgoing and incoming beta screens from settings and can use as a normal dialer.
Screenshots:-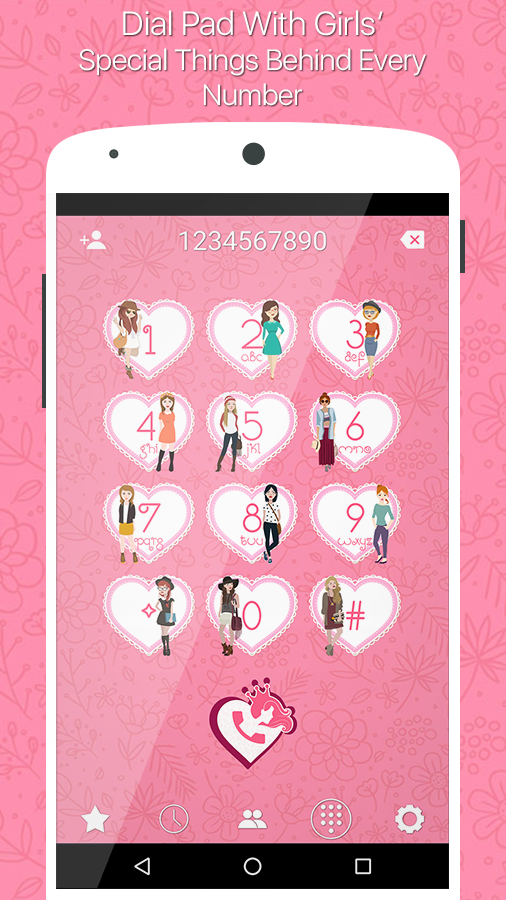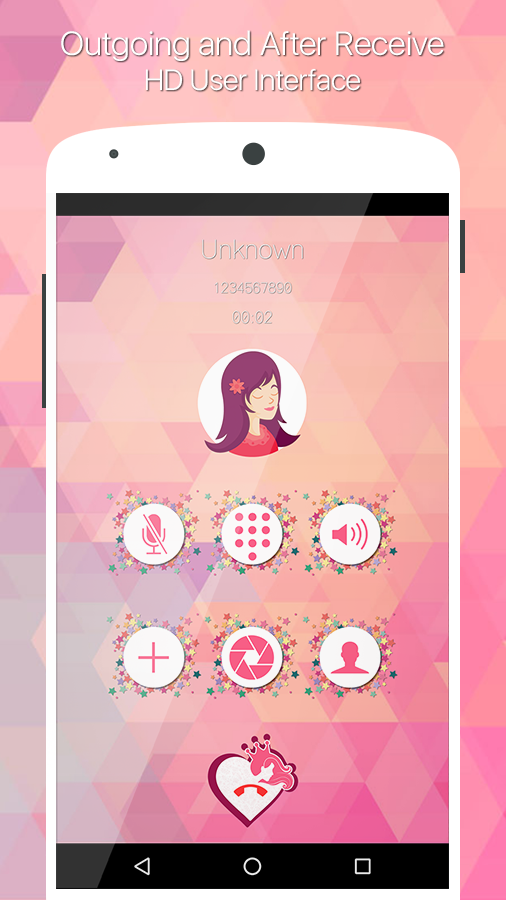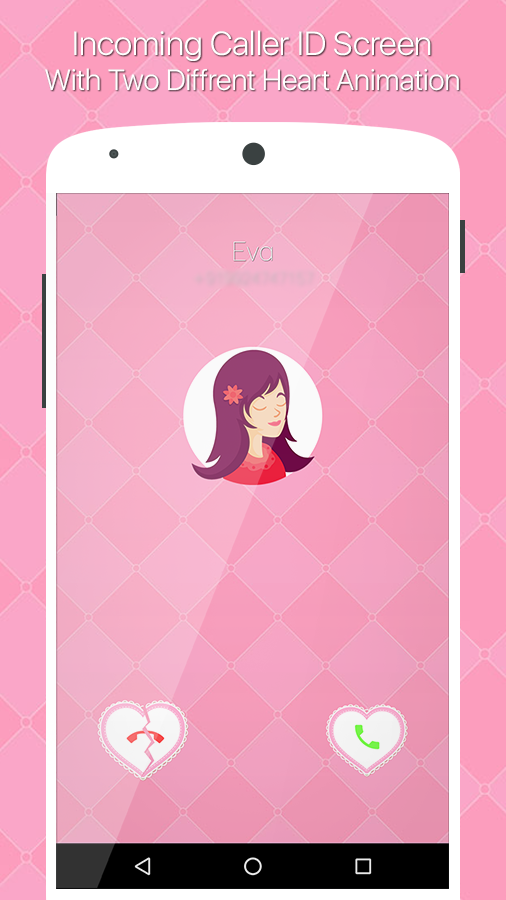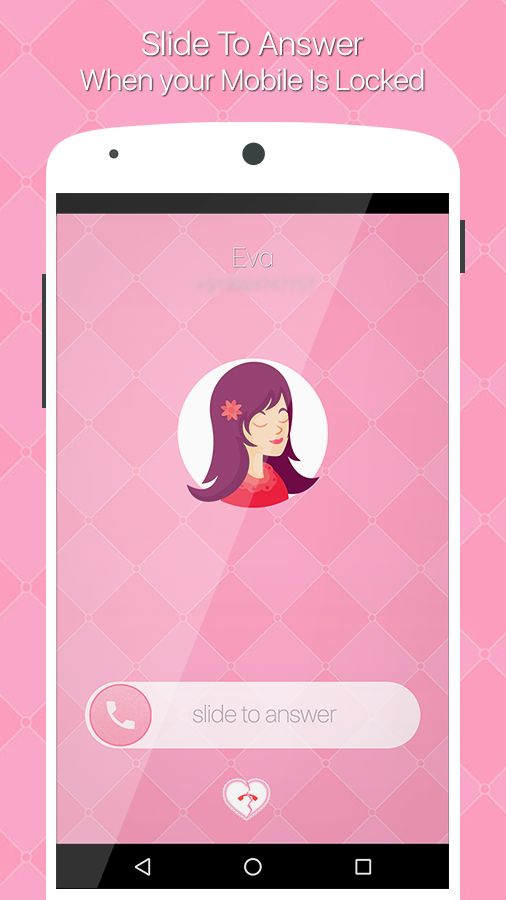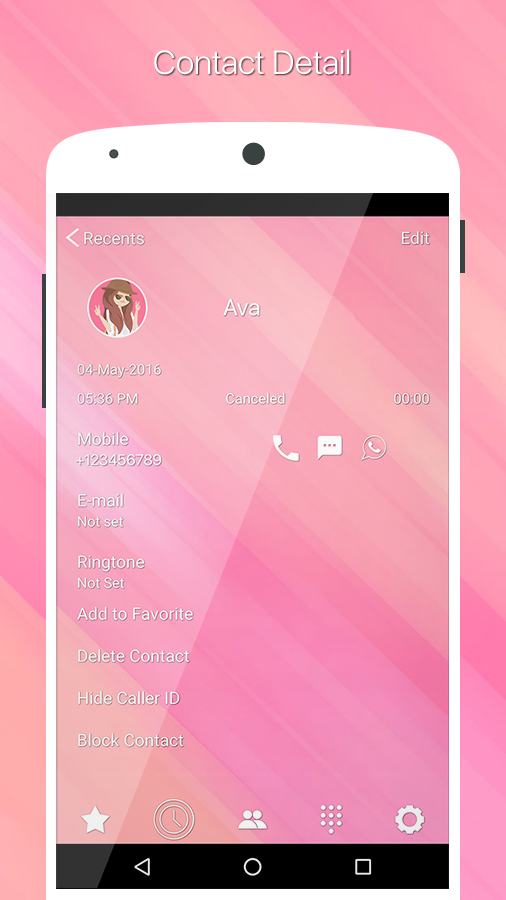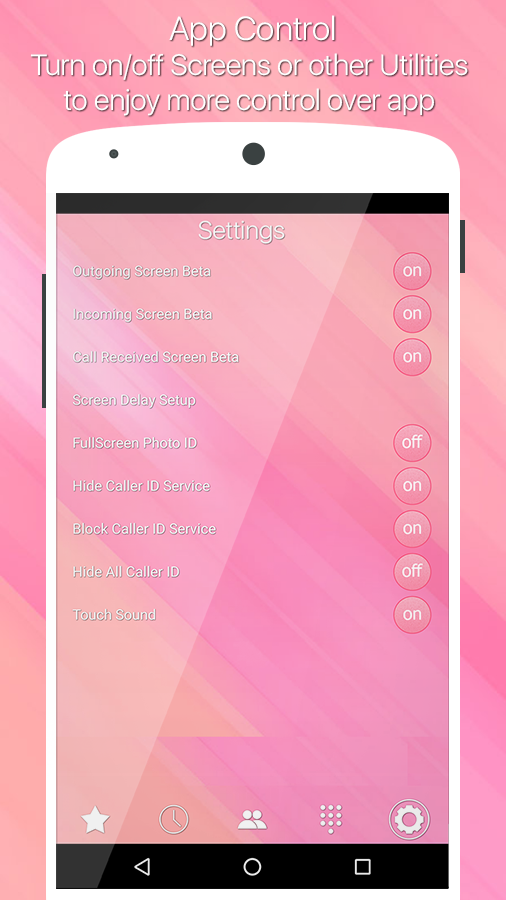 — modified on May 21, 2016, 7:47:22 AM