May 4, 2016, 11:17:54 AM via Website
May 4, 2016 11:17:54 AM via Website
Hi there,
Version 1.3 of our sci fi zombie killing game is out, and shows off a number of improvements. But i am not stopping. Development will keep going and i will work to keep improving the game. You can find the game on the Google play store.
You have been deployed on the research facility, BioCorp. A deadly virus has broken out and appears to take control of dead bodies. They hunger for flesh and are not easily stopped.
Survival Mode with high scores leaderboard.
18 levels of zombie filled gore.
6 different weapons to collect and test.
Loads of different zombies with varying difficulty to test you.
Overcome obstacles within the levels to advance.
Upgrade you character with skills like, fire rate, agility, speed etc.
Discover hidden parts of the story via information scattered throughout the levels.
Play enough to unlock achievements. This game is Google Play enabled.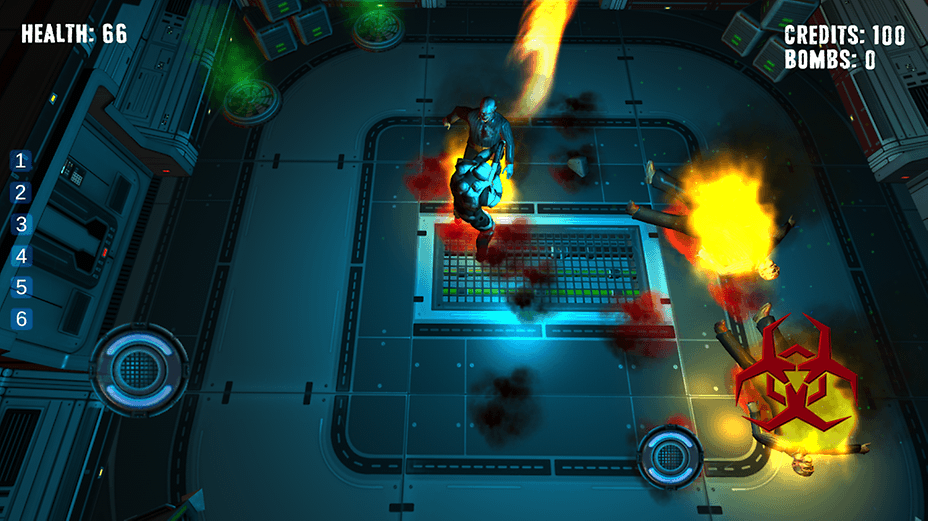 Update 1.3 has now a new game mode called survival mode. Survive againsed waves of zombies and upload your high score to the leader board. We have also worked on the damage models of the zombies and we cleaned up the main menu UI and levels. Update 1.4 will see improvements on the character upgrade screen and other items to buy.
Stay tuned for updates!
Regards,
Rob