Mar 26, 2016, 3:42:58 PM via Website
Mar 26, 2016 3:42:58 PM via Website
Welcome to try our App Ration which provides tracking of nutrition and physical activities, computes each consumed and lost calorie and gives the possibility of effective weight loss.
Ration as the keyword is the best way to find us in Google Play. We will be happy to see all your advices and requests.
Ration has some advantages in comparison with similar Apps
• Simplified and fast procedure of nutrition accounting
• Personal diet recommendation
• Tracking of consumed cholesterol and nutrition balance (proteins, lipids, carbohydrates)
• Weight loss forecast
The first App working step is settings procedure, where initial customization takes place.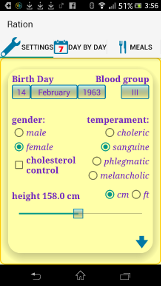 It provides the creation of individual list of customer foods indications.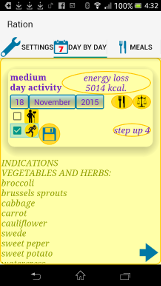 Next step is the task of weight setting in accordance with medical recommendations.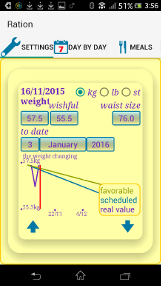 Then customer has to account physical activities and nutrition consumed that provides calculation of each consumed and lost calorie.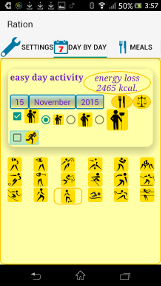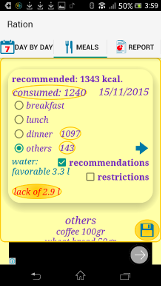 The App controls also water and cholesterol consumption and nutrition balance (proteins, lipids and carbohydrates). Using this data weight forecast will be created and it can be compared with data of own weight inputting.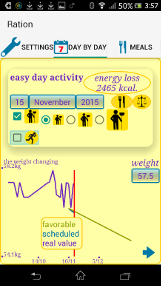 The results show both in the table form, as in illustrative charts and include expanded tips system.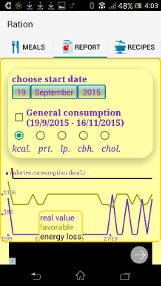 The food database using in App is preliminary structured for fast and simplified the nutrition accounting and can be expanded by new foods bar-code scanning.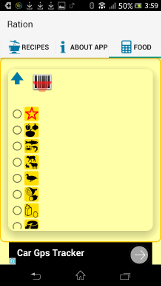 App adapted for smartphones and tablets equally.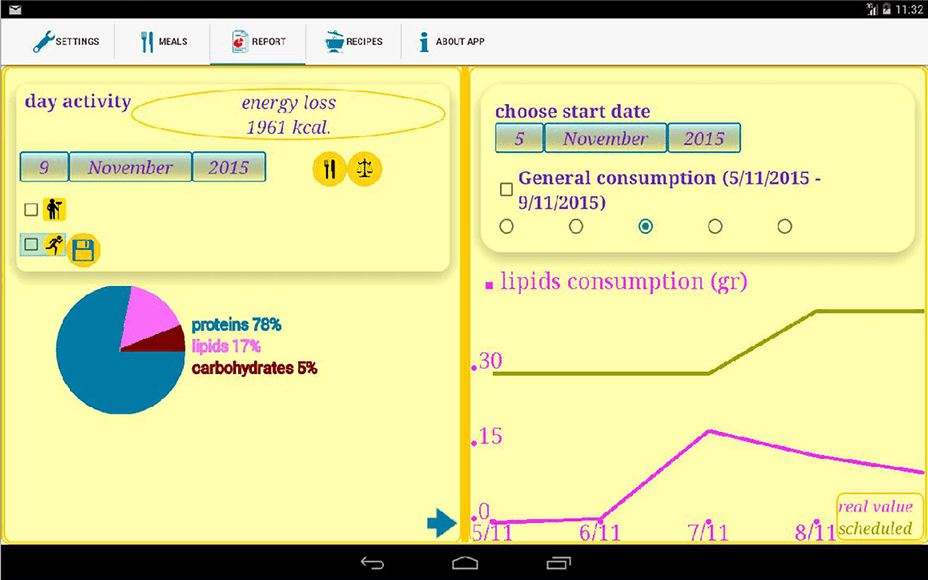 Developer Mobitico: http://www.mobitico.com/
Google Play: play.google.com/store/apps/details?id=com.ration&hl=en