Mar 8, 2016, 3:44:55 PM via Website
Mar 8, 2016 3:44:55 PM via Website
Google id = com.wingmingdeveloper.livewallpaper.easter
One of the most amazing Easter live wallpapers on Google Play for your phone or tablet! Animation & cartoon sceneries will provide you great Easter holidays mood and fill your phone with vivid colors!
[Software Features]
- Support for landscape and portrait view
- Moving clouds
- Animated chickens
- Egg house
- Rotating earth
- Each element can be individually disabled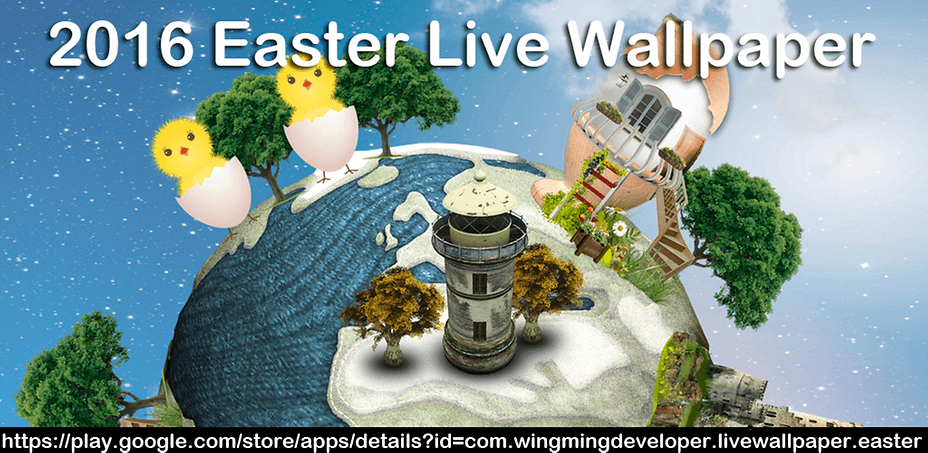 Link:
https://play.google.com/store/apps/details?id=com.wingmingdeveloper.livewallpaper.easter
Enjoy the Easter Live Wallpaper!!!
Happy Easter^^
— modified on Mar 23, 2016, 10:38:47 AM