Feb 9, 2016, 9:06:09 AM via Website
Feb 9, 2016 9:06:09 AM via Website
Hi guys ! I want to show you my first mobile game

BOXING PHYSICS


It is made in the Unity for 3-4 months (because i was learning c#).
It is like Soccer Physics , but it is BOXING !
Here is the description from Google Play:
Welcome to the easiest and funniest boxing game ever. Amazing way to challenge your boxing skills and reaction time. Try a real boxing match with your friends and have a great time! Boxing Physics will become your favorite game on Android!
Features:
-Crazy and funny physics
-Local Multiplayer
-More than 20 Achievements
-One-button controls
-Random maps
-Big choice of different characters
-Funny AI
-Two different modes
How to play:
Tap the button to jump and punch. Choose the right moment,kick the opponent's head and get a point.
Be ready for new modes,characters and features with next updates!
Download it from Google Play , just tap in the search : Boxing Physics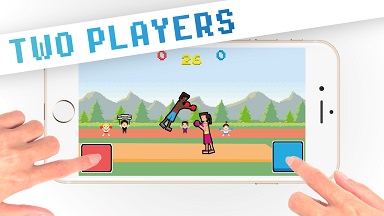 Other Screenshots :

Hope you will enjoy the game , and i will happy to see your reviews in the Google Play . Thanks !