Feb 2, 2016, 7:54:35 AM via Website
Feb 2, 2016 7:54:35 AM via Website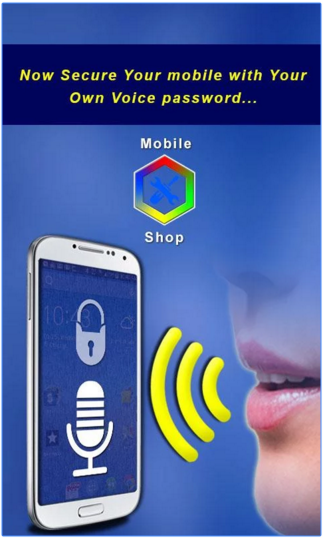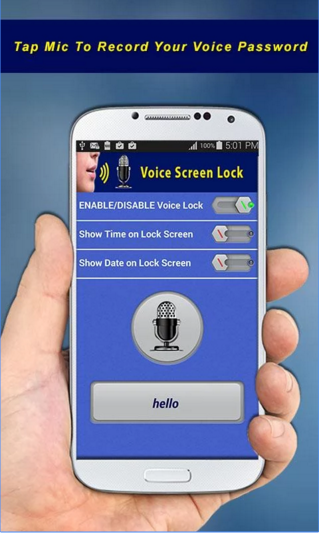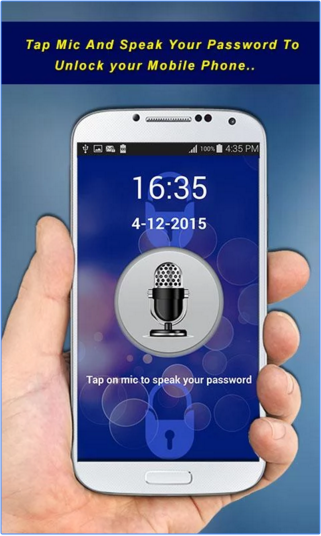 Description:
Mobile Tools Shop Team is pleased to announce our new tool app Voice Screen Lock, which will make the user's mobile secure and no one else will be able to access it. Through this app you will store a voice password, and you will need to speak that specific password to unlock your mobile device. The time and date will also be visible.
Mobile security is very important. Normally different apps are used by users to secure their mobile devices from being accessed by someone else. Some require codes that users set to unlock their devices. Some people use the pattern locks. Some people use the hidden objects technique.
How to use Voice Screen Lock:
• Tap on the mic.
• Record your password.
• The password will appear on the screen. Confirm it. If you want to change it press the mic again and re-record your voice.
• Check the Enable Button. That's it, you are secured through voice.
• You can enable / disable the voice lock.
• You can also show / hide time and date on lock screen.
NOTE:
Offline voice recognition is supported only on devices with Android OS Jelly Bean and above. For older versions, internet connection is required.
For this app any one can visit us on:
google play>Mobile Tools Shop >Voice Screen Lock