Jan 16, 2016, 6:26:52 PM via Website
Jan 16, 2016 6:26:52 PM via Website
Hi,
Let me introduce my new game - Jigsaw Puzzle Box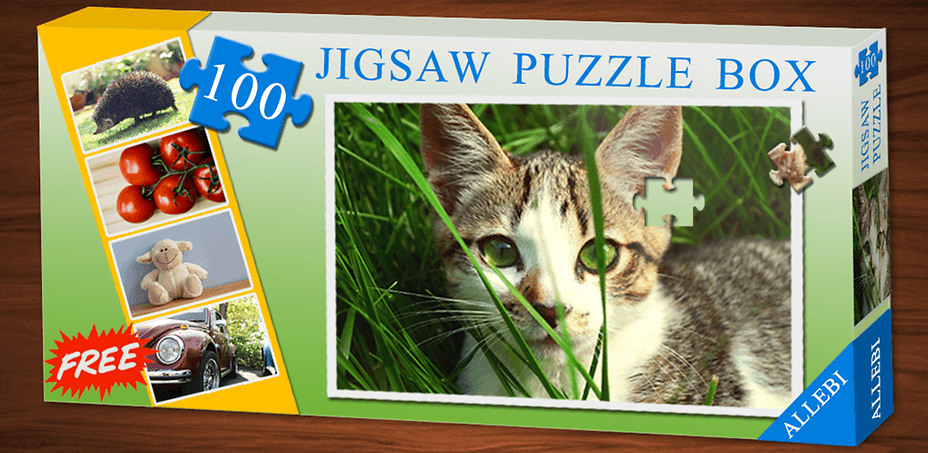 Download:
GooglePlay - play.google.com/store/apps/details?id=com.AllebiGames.JigsawPuzzleBox
Amazon - amazon.com/gp/product/B019V1IOJC
Video:
www.youtube.com/watch?v=B8DgWWHcFuI
Description:
Puzzles are great way to relax and keep your brain sharp.
So we've recreated real jigsaw puzzles feelings, together with fraction of interactive challenges!
There are plenty of puzzles grouped by theme to be convenient.
Every puzzle is uniquely cut to different way and amount of pieces, so no two are the same.
Easily move loose pieces, zoom and pan by your finger.
Features:
• Free Puzzles and updates
• Time and unlocking challenge
• Beautiful graphic and convenient controls
• Play puzzles up to 200 pieces
• Auto-save for every puzzle progress
• Play in few puzzles at a time
Hope you'd like it, but any feedback will be appreciated!
— modified on Jan 16, 2016, 6:27:37 PM