Dec 21, 2015, 5:14:13 PM via Website
Dec 21, 2015 5:14:13 PM via Website
Description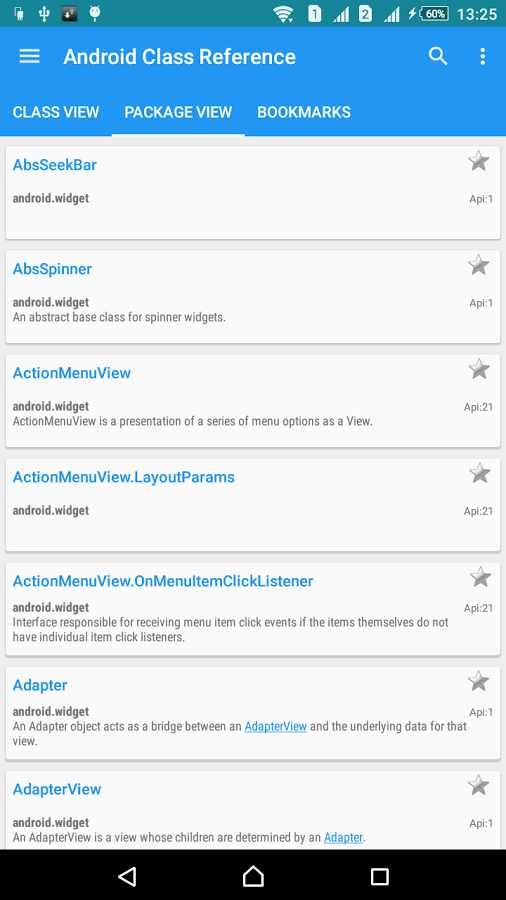 The Application contains 5000+ (300+ packages) android API class information up to latest API Level 23 (Android M), taken from developer.android.com/reference/packages.html. All the API information available in offline with in the application (file size ~37MB).
Application provides an option to view the class information by Alphabetical order or by package.
All the content can be accessed freely with out any adds from Free version.
But if you want following features and want to encourage further development, purchase the premium version.
***Premium App Features***
* Searching by class name
* Bookmark
* API Filtering
* Feature updates
Google Play Link : since i am new user i cannot post link, Please Search for Class Reference - Android in google play.
Please Don't forgot to give feedback

— modified on Dec 24, 2015, 7:29:41 AM