Dec 18, 2015, 10:07:11 PM via Website
Dec 18, 2015 10:07:11 PM via Website
A game where you have to match 4 balls with the same color. A bit like all those match 3 games (candy crush, etc.), but only a bit.
The balls fall freely and arrange in a hex grid, so there are more possibilities to match colors than in a chessboard grid. Also its less predictable.
The app-id is de.hidi.match4.free
The game itself is against the clock and quite hard at first try, but you get the hang of it.
The menu screen: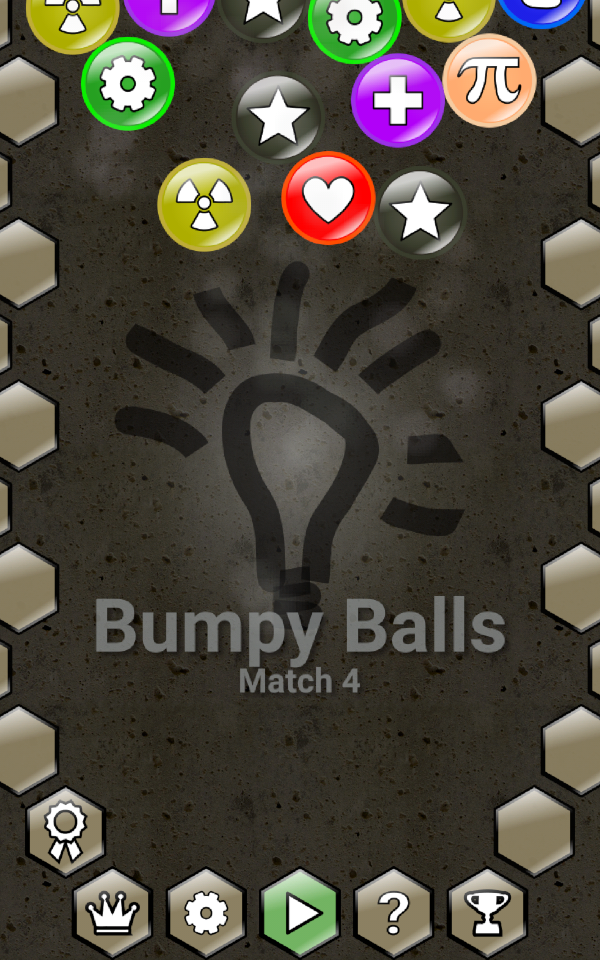 In game: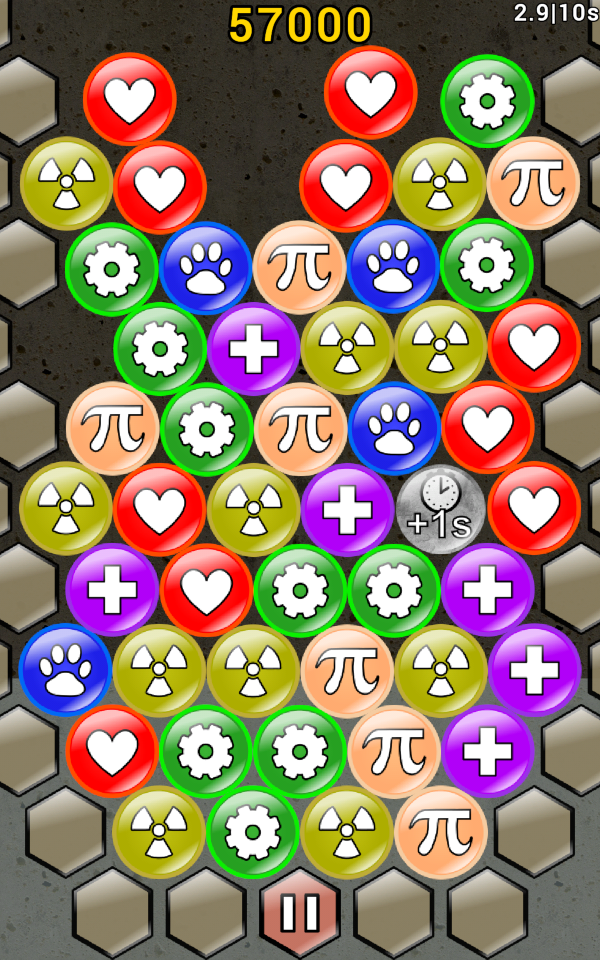 The game uses google play games for social leaderboard and achievements. Im currently thinking of a reward system that the achievements add some extra time, but have to get some feedback first on the game.
What do you think? Is it too hard? Too easy?
Any feedback is appreciated...
Hidi
— modified on Dec 20, 2015, 9:12:10 PM